The Gambia May Beat America to Ending the Death Penalty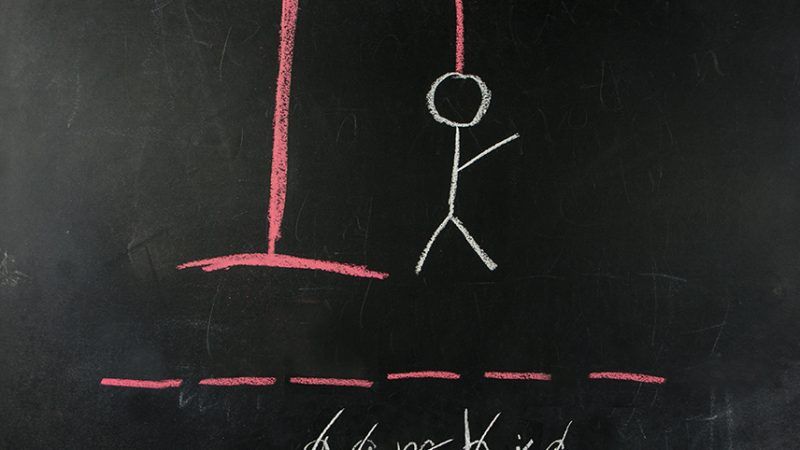 (Joanna Andreasson; wwing/iStock)
No one warned ThankGod Ebhos that he was going to die that night, but he knew without words. For 19 years, as he suffered on death row in Nigeria's notorious Benin Prison for the crime of armed robbery, Ebhos had waited for this moment. So when the sound of his cell door opening awoke him from a restless sleep on June 24, 2013, the smell of freshly oiled gallows told him what the prison guards did not.
Without a word, the guards forced Ebhos and four others out. All were set to die that night. Since he was No. 5, he watched as, one by one, each of the men before him gasped for life and died at the end of the executioner's rope. (The prisoners were killed despite the fact that each had an appeal pending at the time.) When Ebhos was up, the guards put a black bag over his face, chained his hands behind his back, and tied a bag of sand to his feet. They put the noose around his neck.
Then someone spotted a clerical error.
Unable to see through the black fabric, the rope still wrapped around his throat, he listened as the prison guards squabbled over the problem: Ebhos had been sentenced to die by firing squad, not hanging.
After long minutes, the execution was postponed. "They removed the rope from my neck, but I never knew that I was still alive," he says. "Even now, talking to you, it seems I am dreaming."
Nigeria's death penalty has always been terrifying, and it is poised to get even worse. In 2017, the Senate approved death sentences for kidnapping—expanding the list of capital crimes that, like ThankGod Ebhos' robbery, do not involve murder.
"Nigeria is the 'bad guy' of West Africa at the moment," says Oluwatosin Popoola, a lawyer and death penalty adviser for Amnesty International. "It seems politicians in the country feel the death penalty is the solution to all problems."
There is even growing support in Nigeria to impose death sentences for speech "crimes." A new bill, which seeks to impose "death by hanging" on people found guilty of any form of hate speech that allegedly results in someone's death, just passed its second reading in the Senate. (The bill would also punish ethnic or racial harassment with a five-year jail term or a fine of 10 million naira, equal to about 27,800 U.S. dollars.)
But other West African nations have been moving away from the death penalty in recent years. In February, Gambian president Adama Barrow announced an official moratorium on executions as "a first step towards abolition" in the country. The move is a significant break from the 23-year authoritarian rule of Yahya Jammeh, whose government had abruptly executed nine prisoners in 2012 by firing squad without notifying their families or lawyers in advance.
Despite some skepticism about the significance of Barrow's announcement—Jammeh had made a similar one after the 2012 executions in response to international pressure—there is reason to celebrate: The Gambia's commitment is backed by the Second Optional Protocol to the International Covenant on Civil and Political rights, which Barrow signed in 2017. At this point, almost half of the 18 countries in West Africa have abolished capital punishment. Activists hope that The Gambia's move to become the first Anglophone country in the region to do so will inspire other English-speaking countries to follow suit—which means human rights groups may soon be urging the United States to follow The Gambia's lead.
Today, thanks to a 2014 "prerogative of mercy" order from the governor of Kaduna State, ThankGod Ebhos is free—or as free as a man can be after two decades on death row and a near-execution. But he thinks often of his friends from Benin Prison, at least 50 of whom were executed for crimes he says they did not commit. As West African countries increasingly reject capital punishment, the developed world mustn't take its eyes off Nigeria. In a region taking steps forward, the hate speech bill is an alarming step back, for both free speech and criminal justice reform.
Many critics of the ruling party "will end up in the gallows," warned Nigerian Sen. Shehu Sani, a human rights activist. "When you have state police and you have capital punishment for hate speech, you have tyranny and terror.…Free speech is the shield of the oppressed."
This article originally appeared in print under the headline "The Gambia May Beat America to Ending the Death Penalty".