Congress Just Voted to Repeal a Few Bits of Dodd-Frank
The Consumer Financial Protection Bureau stays, but Obama-era regulations that suffocated small banks are toast.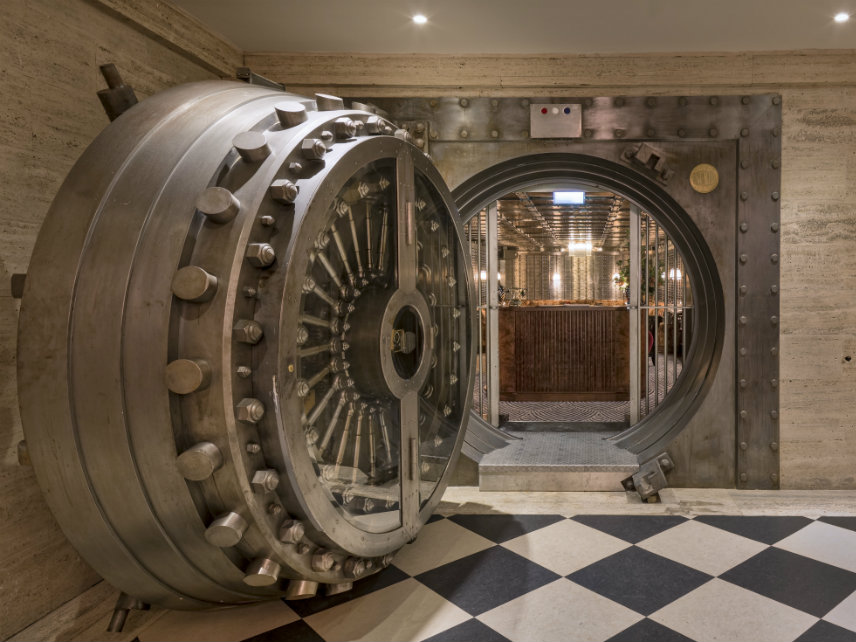 Congress voted Tuesday to roll back some Obama-era financial regulations. It's a significant policy change for small banks that had been unduly burdened by those federal rules, and a symbolic victory for Republicans.
The House voted 258-159 on Tuesday evening, sending the Senate-crafted reform bill to President Donald Trump's desk. The bill chips away at several parts of the Dodd-Frank Act, passed in 2010 in the wake of the economic collapse to give the federal government greater oversight of financial institutions. The most significant changes are targeted towards small banks. Those with less than $250 billion in assets are exempted from Dodd-Frank's so-called "enhanced prudential standards"—strict regulations regarding liquidity, risk management, and capital meant to serve as a "stress test" for banks' balance sheets. It would also exempt banks with less than $10 billion in assets from the so-called Volcker Rule, which limits speculative investments.
Other major parts of the Dodd-Frank law remain unchanged, including the Consumer Financial Protection Bureau (CFPB) and the so-called Durbin Amendment, which imposed price controls on debit card fees and has been blamed for reducing the availability of free checking accounts.
"The bill's major accomplishment is some much-needed tailoring of regulation to a financial institution's size so that hometown banks and credit unions are no longer regulated like Wall Street behemoths," says John Berlau, a senior fellow at the Competitive Enterprise Institute. "To provide real financial relief for Americans, much more is required of Congress, the president and regulatory agencies."
The Independent Community Bankers of America, which represents small banks, celebrated the passage of the bill. Community banks have struggled to comply with the 27,000 new regulations included in the 2010 law's 800-plus pages.
Policy aside, the bill's passage is symbolically important for Republicans, who have railed against Dodd-Frank for years. The importance of striking a blow—even if a less than lethal one—to the signature financial regulatory measure of the Obama era was demonstrated last week when House Republicans conceded to Senate demands and agreed to pass a scaled back Dodd-Frank reform.
Previously, the House had passed a more sweeping series of reforms that that rolled back more Dodd-Frank rules and fundamentally altered the CFPB's structure to allow the president to dismiss the head of the CFPB at will and prohibit the bureau from regulating payday loans or arbitration agreements, two areas where there has been significant conflict between the CFPB and financial firms. The Senate had crafted the bipartisan plan (16 Senate Democrats supported the bill) that ultimately reached Trump's desk with Tuesday's House vote.
"You take what you can get," said Stephen Moore, an economist and informal adviser to the Trump administration, told Politico. "If I can get half a loaf, I take that over no loaf at all."
This post was updated to clarify that banks with less than $250 billion in assets are exempted from some Dodd-Frank regulations and to correct the name of the Independent Community Bankers of America.