Another City Cites Bogus Stats From 9-Year-Old to Justify Straw Ban
Vancouver is the latest city to take aim at singe-use plastic straws.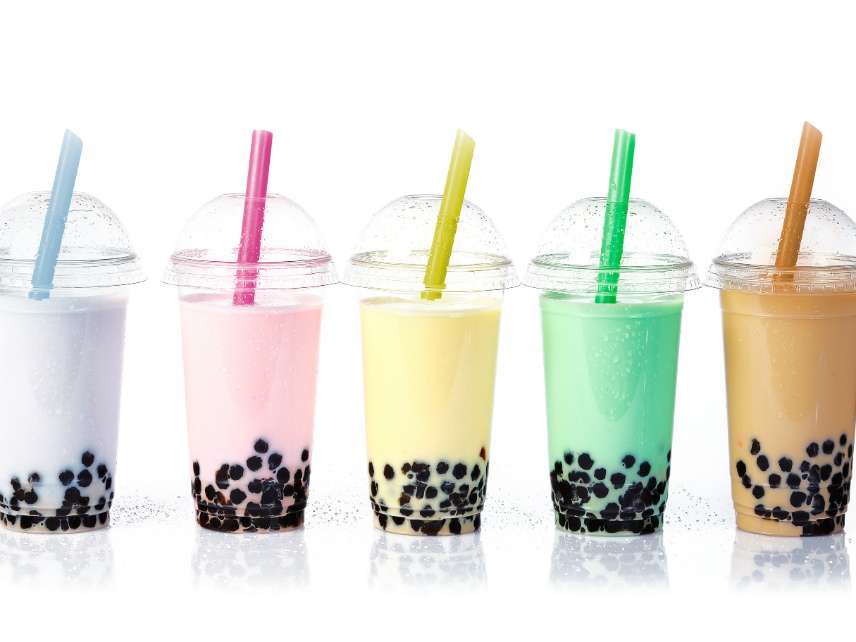 Plastic straw bans—much like the waste they target—are spreading across the globe, polluting city councils and national parliaments alike with environmentalist movement's good intentions and undegradable bogus statistics.
The latest to fall is the Canadian city of Vancouver, which this week passed a prohibition on single-use plastic straws, as well as on foam cups and containers. The new law will forbid licensed food servers from giving away these items starting June 1, 2019.
The politicians who passed the latest straw ban are pretty pleased with their planet-saving efforts.
"This is a really important step forward to demonstrate how serious we are in phasing out plastics and making sure we are working aggressively towards zero waste," said Vancouver Mayor Gregor Robertson in reference to the city's goal of eliminating waste and litter by 2040.
Other stakeholders were less than celebratory about the new ban.
"The stifling effect of this ban on innovation is very serious," Joe Hruska of the Canadian Plastic Industry Association announced in a press release. "This ban will do nothing to reduce the amount of material going to landfill or solve the public bin recycling and litter issues."
Also upset are Vancouver bubble tea merchants and consumers, who depend on plastic straws for sucking up the characteristic tapioca balls that come with the drink. "Our industry depends on straws," Katie Fung, a manager at Pearl Fever Tea House, said at a city council meeting. "This ban will be detrimental to many businesses in our city."
Recyclable paper straws are reportedly ill-suited for bubble tea consumption, and business owners have said that providing reusable metal straws is cost prohibitive.
Robertson, according to the Vancouver Sun, has pushed back on complaints about the cost of the straw ban, saying, "it's a dangerous thing to conflate taking action to be clean and green to creating more costs."
In justifying Vancouver's straw ban, city officials relied on the same discredited figures used to push similar prohibitions in the United States. The city's "Single-Use Item Reduction Strategy" states that Canadians collectively throw away 57 million straws a day. A footnote explains that this number is based on the 500 million straws a day Americans use, adjusted for Canada's population. The footnote provides a link to the recycling company Eco-Cycle, which has popularized this figure.
As Reason reported in January, Eco-Cycle itself got the 500 million straws a day figure from 9-year-old Milo Cress, who surveyed three straw manufacturers to get their estimations of the size of the straw market. Market analysts put daily straw usage in the United States closer to 175 million.
Assuming the same per capita consumption north of the border, that would mean that Canadians toss about 19 million straws a day.
Environmentalists might still find that figure too high, given how much plastic is dumped into the ocean each year. Still, it is worth noting that the vast majority of plastic waste getting into the world's waterways is not coming from rich countries with well-developed waste control systems. It comes instead from the world's poor, coastal countries. According to a 2015 study published in the journal Science, anywhere from 4.8 million to 12.7 million tons of plastic entered the ocean in 2010. China was the largest polluter, responsible for about 28 percent of all that waste. The United States was a distant 20th, responsible for about 1 percent of plastic marine debris in 2010. Canada, according to the study's dataset, ranks 112th, sending about .02 percent of global marine debris into the ocean.
Reducing waste, litter, and pollution is a noble goal. It's also a goal that comes with costs. Vancouver's businesses and consumers will now be forced to bear those costs in exchange for a miniscule dose of environmental improvement.