FDA Head Acknowledges Suffering Caused by Opioid Crackdown
Scott Gottlieb announces a public meeting focused on the concerns of chronic pain patients.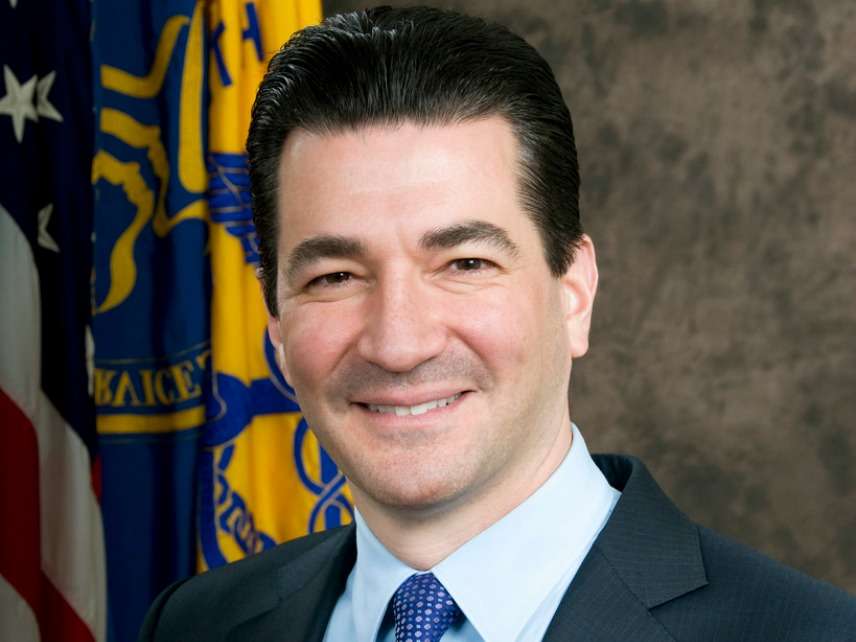 Yesterday Scott Gottlieb, head of the Food and Drug Administration, acknowledged that the crackdown on pain pills, aimed at preventing nonmedical use, is hurting legitimate patients, some of whom have contacted his agency. He announced a July 9 public meeting focusing on the concerns of people who use opioids to relieve chronic pain. The FDA is accepting public comments on the subject through September 10.
"The feedback we received affirmed for us that as we address this crisis, we wouldn't lose sight of the needs of Americans living with chronic pain or coping with pain at the end of life," Gottlieb writes on the FDA's blog. "We've heard the concerns expressed by these individuals about having continued access to necessary pain medication, the fear of being stigmatized as an addict, challenges in finding health care professionals willing to work with or even prescribe opioids, and sadly, for some patients, increased thoughts of or actual suicide because crushing pain was resulting in a loss of quality of life."
Gottlieb said the FDA is "focused on striking the right balance between reducing the rate of new addiction while providing appropriate access to those who need these medicines." He conceded that "opioids are the only drugs that work for some patients," including "patients with metastatic cancer or severe adhesive arachnoiditis."
That may sound like little more than bureaucratic boilerplate, but Gottlieb's comments are notably more compassionate than Attorney General Jeff Sessions' advice to pain patients, who he thinks should "take some aspirin" and "tough it out." Gottlieb's blog post is also consistent with the position he took in 2012, when he argued in The Wall Street Journal that the Drug Enforcement Administration's heavy-handed attempts to prevent diversion of pain pills were "burdening a lot of innocent patients, including those with legitimate prescriptions who may be profiled at the pharmacy counter and turned away." He noted that "others have in effect lost access to care, because their doctors became too wary to prescribe what their patients need."