Afghanistan Reconstruction: Huge Cost, Meager Benefits
A hearing chaired by Sen. Rand Paul exposes wasteful and counterproductive spending of U.S. money.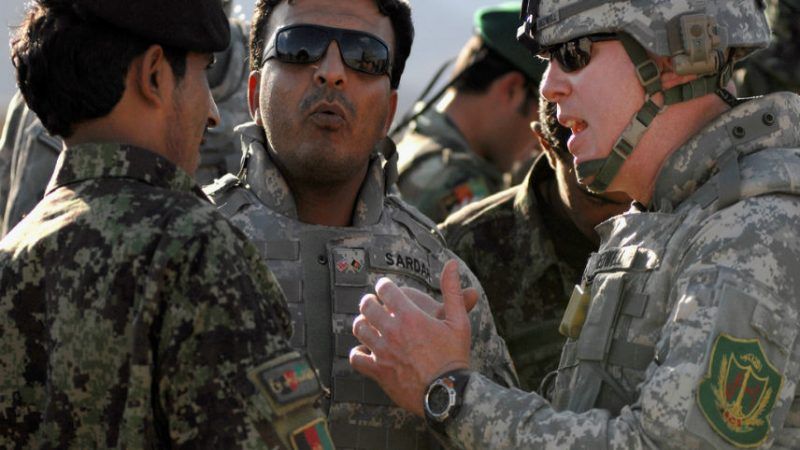 U.S. spending in Afghanistan is plagued by "far too many instances of poor planning, sloppy execution, theft, corruption, and lack of accountability," the federal official charged with keeping track of reconstruction efforts in that country testified yesterday.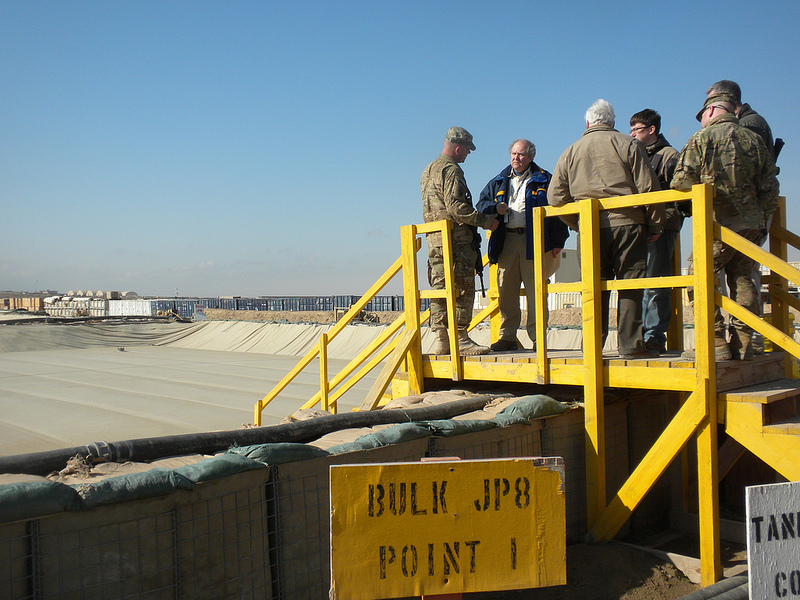 In written testimony before the Senate Subcommittee on Federal Spending Oversight and Emergency Management, John F. Sopko, the special inspector general for Afghanistan reconstruction, says his office has "identified more than $2 billion of potential savings." He adds that "nearly 80 percent of our recommendations for improvements have been implemented or effectively addressed by the federal agencies we have audited."
But despite some small successes, Sopko's testimony lays out many facts that should give taxpayers pause. Sen. Rand Paul (R-Ky.), chairman of the subcommittee that heard from Sopko, suggested more than once that, rather than trying to do all the things we are doing in Afghanistan more safely and less expensively, we should rethink whether to do them at all.
"Congress has appropriated $126 billion for Afghanistan reconstruction since Fiscal Year 2002," Sopko writes. By 2014, "total appropriations for Afghanistan reconstruction, after adjustment for inflation, had already exceeded the total of U.S. aid committed to the Marshall Plan for rebuilding much of Europe after World War II."
That tally does not include the cost of fighting the war in Afghanistan, which has been "more than $750 billion." The total direct cost of U.S. involvement in Afghanistan since 2001 is rapidly approaching $1 trillion, and this does not include, for example, future liabilities for veteran care necessary as a result of the war or interest on borrowed money. Sopko concludes that in Afghanistan "the United States threw itself into reconstruction with haste and hubris, with untested assumptions and unrealistic expectations, and with piles of cash and tight deadlines for spending it—too much, too fast, with too little oversight."
Even after boondoggles such as a $43 million compressed natural gas station that pretty much no one can use, or wages paid to the spouses of contractors for no discernible work, the people responsible generally are not penalized. "If you steal 20 bucks," Sopko told Sen. Claire McCaskill (D-Mo.) at the hearing, you might get indicted, "but if through gross negligence you waste $150 million…no one gets fired" by the Department of Defense, Agency for International Development, or State Department.
The U.S. spent $28 million on special camouflage uniforms for the Afghan army that "had not been shown to be any more effective than standard patterns," Sopko writes. "In addition, the pattern chosen was designed for a woodland setting, while only about 2 percent of Afghanistan is forest."
Here are a few other colorful failures described in Sopko's written testimony:
• Purchasing nearly a half-billion dollars' worth of second-hand transport planes that were unusable in Afghanistan and were scrapped for $32,000;

• Building a dry-fire range for Afghan security-force training that literally began dissolving when it rained;

• Constructing schools and clinics with unsafe walls and ceilings, unfinished and dangerous electrical systems, and no provision for the costs of supplying and sustaining them; and

• Paying for roads that soon deteriorate due to poor construction and failure to plan for repairs.
U.S. attempts to help bring electricity to Afghanistan, which was about 6 percent electrified when the U.S. invaded and is now about 30 percent electrified, also have run into snags. Sopko reports that the U.S. government spent almost $60 million on an electricity project known as NEPS III that "is not operational because land acquisition and right-of-way issues have not been resolved, and because the contract did not provide for permanent connections to a power source." He adds: "It gets worse. The NEPS III facilities may be structurally unsound and pose a risk to Afghans who live near transmission."
Gregory McNeill, majority staff director of the Senate's Federal Spending Oversight Subcommittee, recently visited Afghanistan. He testified yesterday that transmission towers are frequently blown up, often by Afghans angry that they are being built on their land with no permission or compensation.
McNeill, per his written testimony,"walked into a warehouse at Bagram and found three large bins (out of less than ten in the warehouse at the time) full of thousands of dollars of brand new electrical equipment slated for disposal." He adds: "We'd been given the run-around and told this was not an issue for almost four years. Then, we see it right there before our eyes. [We wouldn't know it was happening] if we hadn't gone and looked."
The biggest issue facing any attempt to ride herd on U.S. spending in Afghanistan, stressed frequently in yesterday's testimonies, is that visitors can't safely inspect anything on the ground because the security situation is so precarious. Sopko's written testimony points out that only 65 percent of the population lives in areas under meaningful government control (and it isn't as if all those areas are safe either). Sopko complains that the State Department effectively keeps all U.S. personnel in the country trapped in the embassy compound. Thanks to State Department regulations, the three-mile trip from the Kabul airport to the embassy costs more than a typical round-trip economy flight from D.C. to Kabul.
Laurel Miller, an analyst at the RAND Corporation, told the subcommittee the best thing the U.S. could do for its own interests is not more development or military spending but "a robust diplomatic initiative for settlement of the conflict" between the Afghan government and the Taliban. "Folding the Taliban into Afghan politics," she said, would "enable us to narrow our security mission." She regretted the lack of "clear foreign policy backing" for such an effort in the current administration.
In her written testimony, Miller notes the grim nexus between money and security in Afghanistan:
The Afghan government spends about a quarter of its resources on security—a huge proportion by international standards—but that contribution covers only about a tenth of the costs of the government's security forces; the United States and other foreign donors cover the rest. Without a lot of help in setting a foundation for economic growth, the Afghans will be hard pressed to even begin to close that wide gap in any foreseeable time frame…The poverty rate increased to just above 39 percent in 2013–2014 (the latest available data), up from 36 percent in 2011– 2012, meaning that 1.3 million people fell into poverty in the intervening period.
Miller stresses that U.S. spending in Afghanistan is supposed ensure the country does not become an unstable safe haven for terrorists who might harm the United States. Despite the nearly $1 trillion spent since the invasion, however, "neither political nor security conditions in Afghanistan are more stable than they were a decade ago." In general, Miller writes, RAND has found that after nation-building interventions, "ineffective governments largely remained so, poor societies remained poor, and lootable resources continued to be looted."
The $8 billion or so spent on opium eradication since our invasion also been an enormous failure. "The programs were poorly coordinated and poorly executed," Sopko said. The total amount of poppies destroyed by U.S. efforts since the invasion, he said, represents about 0.5 percent of this year's opium production. As Miller put it, "the incentives driving narcotics production…are far more powerful than U.S. spending in Afghanistan."
Sergio Gor, Sen. Paul's deputy chief of staff, also recently visited Afghanistan. In his written testimony, he focuses on one terrible project: a would-be Marriott Hotel in Kabul. Eleven years after the project was launched with $60 million from the U.S. government's Overseas Private Investment Corporation (OPIC), Gor "walked the halls of this deserted, unfinished shell of a dream," featuring "barren rooms, empty elevator shafts, and no electric power." He says the hotel and an apartment building planned by the same developer that got $30 million from OPIC are "uninhabited and uninhabitable."
The Marriott that was not is an ongoing drain on U.S. funds. "Our government now spends an unknown amount every week to protect these multistory buildings due to their proximity to the Embassy," Gor writes. "In the end, multiple individuals advised us that the Embassy is seeking to acquire the land, demolish the infrastructure, and start anew. In summary—poor planning, no oversight, money wasted, and, the worst part of all, absolutely zero accountability. Every day that we distribute money, people squander or steal it, and no one is ever held accountable. And the process repeats itself."