Gina Haspel's Confirmation Hearing Is a Reckoning for America's Use of Torture During the War on Terror
"It says that it's OK to engage in war crimes and crimes against humanity, and if you do it, you'll get promoted."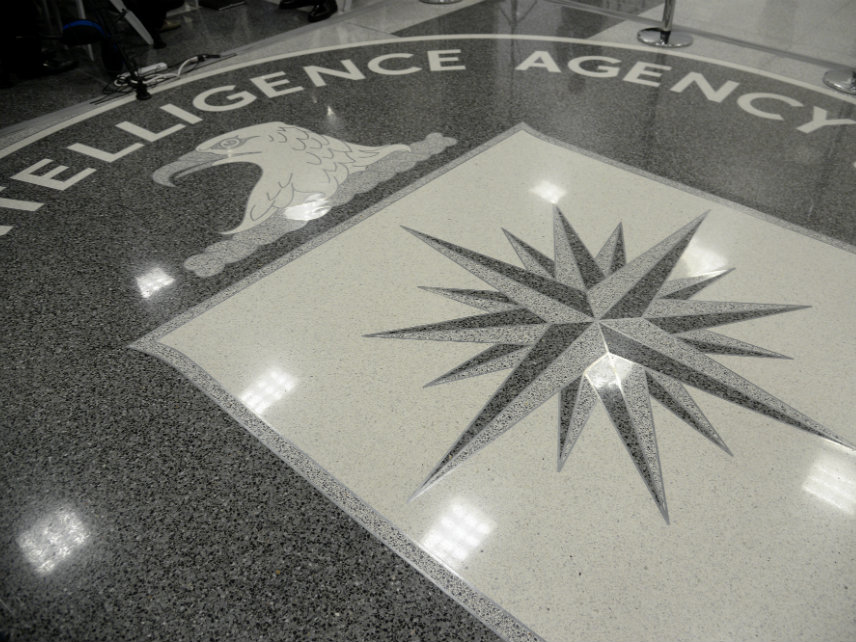 When senators gather Wednesday to consider Gina Haspel, President Donald Trump's nominee to run the Central Intelligence Agency, they'll also be reckoning with broader questions about the agency's use of torture during the first decade of the War on Terror.
Haspel's personal involvement in torture—she ran a CIA "black site" in Thailand, was involved in the waterboarding of at least one detainee, and later ordered the destruction of videotapes showing the waterboarding of another—should draw significant scrutiny from senators. But her own record is only part of the story. Critics charge that confirming her would send a clear message to CIA employees, foreign governments, and American citizens about how elected officials view the use of torture.
"It says that it's OK to engage in war crimes and crimes against humanity, and if you do it, you'll get promoted," says retired Gen. David Irvine, a former Army intelligence officer. "Don't worry about the law, don't worry about morality, don't worry that torture doesn't work. Do it anyway, and we'll cover for you. And you can destroy the evidence as well."
Irvine is one of more than 100 former American military officials who signed a letter urging the Senate to reject Haspel's nomination. It argues that "the torture and cruel treatment of prisoners undermines our national security" by hindering cooperation with allies, alienating local populations, and giving extremists a propaganda tool.
Confirming someone personally entangled with the torture program will undermine America's credibility in addressing global human rights issues, says Robert Ford, a former U.S. ambassador to Syria, one of dozens of former American ambassadors to sign a separate letter opposing Haspel's confirmation on the grounds that having her lead the CIA would make it more difficult for diplomats to work with foreign governments.
"Her confirmation is going to be interpreted not just as sweeping it under the rug," he said Tuesday on a conference call organized by Human Rights First. "People overseas are going to look at it as an implicit approval of that program."
Haspel currently serves as the CIA's deputy director. She has worked for the agency for 33 years, and she spent most of that time undercover. She was tapped by Trump to replace Mike Pompeo, who was elevated to the post of secretary of state last month.
Part of her undercover duties included, in 2002, helping set up the CIA's first secret prison for suspected Al Qaeda terrorists to be interrogated, The New York Times reported earlier this year. While there, she reportedly oversaw the waterboarding of at least one detainee, Abd al-Rahim al-Nashiri, who was involved in the 2000 bombing of the U.S.S. Cole.
Though she left the so-called "black site" prison in 2003, Haspel was later involved in the destruction of videotapes showing the brutal torture of another detainee. According to declassified summary of the still-classified Senate Intelligence Committee report on the CIA's torture program, those tapes showed the interrogation of Abu Zubaydah, who was waterboarded at least 83 times. During one of those sessions, Abu Zubaydah "became completely unresponsive, with bubbles rising through his open, full mouth," according to a CIA cable included in the Senate report.
Following his torture, the CIA made plans "to get reasonable assurances that [he] will remain in isolation and incommunicado for the remainder of his life." In 2005, Haspel drafted a document ordering the destruction of the tapes of Abu Zubaydah's torture, and then-CIA counterterrorism official Jose Rodriguez issued the order, according to Rodriguez' memoirs.
The torture program was approved by Haspel's bosses at the CIA, by the Justice Department, and by other higher-ups in the government. But Laura Pitter, senior national security counsel for Human Rights Watch, notes that "the culpability of other senior officials doesn't absolve her of responsibility."
The president has defended Haspel's record as being "tough on terror," and has tried to turn legitimate questions about her appointment into another partisan fight. He tweeted on Monday that "Democrats" want Haspel "out because she's too tough on terror." Trump has taken a glib view of torture in the past, saying during the 2016 campaign that he would "bring back waterboarding, and I'd bring back a hell of a lot worse than waterboarding."
"With a president evidently committed to policies of torture," says Irvine, "we think this would be a dangerous step backwards."
In excerpts of her prepared testimony, released Tuesday, Haspel says she does not intend to resume the use of torture. "I can offer you my personal commitment, clearly and without reservation that under my leadership CIA will not restart such a detention and interrogation program," she will tell senators, according to NPR.
The extent of Haspel's involvement in the CIA's torture program is unknown. But senators on both sides of the aisle have raised concerns about her record.
Haspel has her own reservations about her confirmation. The Washington Post reported over the weekend that she considered withdrawing her nomination to avoid the spectacle of a hearing that could damage her own reputation and that of the CIA. According to the Post, the White House dispatched a team of aides, including Press Secretary Sarah Huckabee Sanders, to meet with Haspel and reassure her of Trump's support.
Whether Haspel can win support from a majority of the U.S. Senate remains to be seen. Sen. Rand Paul (R-Ky.) has said he will oppose Haspel's confirmation, but he previously threatened to torpedo Pompeo's confirmation as secretary of state before reversing his position on the day of the vote. Further complicating things is the absence of Sen. John McCain (R-Ariz.), who is back home ailing from brain cancer.
More than 15 years after her involvement in the CIA's torture of suspected Al Qaeda terrorists, Haspel's confirmation hearing will serve as an opportunity for some of America's most powerful elected officials to offer their perspective—on her career at the CIA, yes, but also on what that track record represents. And on what her appointment to lead the CIA would represent.
"She might be a great intelligence officer," says Ali Soufan, a former anti-terrorism official for the FBI, "but at the same time she has a lot of baggage that will stain—further stain—our reputation in the world."