Stossel: Betsy DeVos Responds to Her Critics
Trump's secretary of education says she's "undeterred."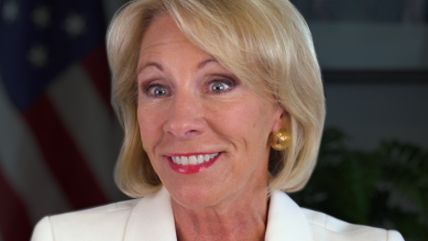 People despise Education Secretary Betsy DeVos.
Protesters call her a white supremacist, and hold up signs that say, "students are not for sale." Some physically block her from schools.
John Stossel went to the mammoth Education Department headquarters in Washington, D.C., to get DeVos' response to the haters. She says she's "undeterred."
Click here for full text, a transcript, and downloadable versions.
Subscribe to our YouTube channel.
Subscribe to our podcast at iTunes.
The views expressed in this video are solely those of John Stossel, his independent production company, Stossel Productions, and the people he interviews. The claims and opinions set forth in the video and accompanying text are not necessarily those of Reason.