The Good Place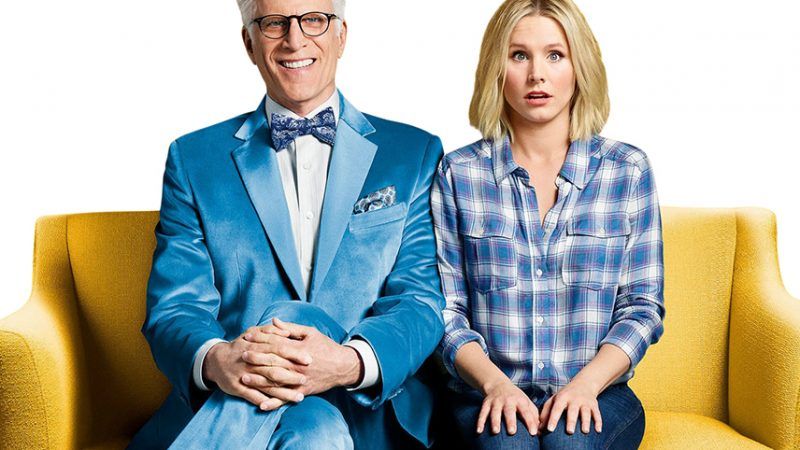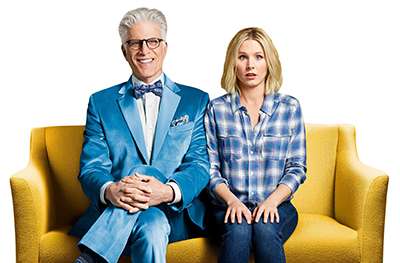 A zany comedy about a dead con artist accidentally sent to heaven would seem like an odd place for deep insights about ethics, the capacity for people to grow and change, and the failures of central planning to account for human ingenuity. But there's no better way to describe The Good Place, a remarkable high-concept NBC show that wrings laughs out of challenging complex moral philosophies and simplistic attitudes about human behavior.
The Good Place tells the story of Eleanor (Kristen Bell), an absolutely terrible person who dies and, due to an apparent afterlife snafu, is mistaken for a much, much better person. She finds herself connected to an ethics professor named Chidi (William Jackson Harper) while trying to pull off the ultimate scam of presenting herself as somebody worthy of heaven's rewards.
That's merely how the series starts. It's impossible to describe what happens over the show's two seasons thus far without spoiling a whole lot. Within the madcap plots, though, a recurring theme frustrates the concept that a person's goodness and worth can be nailed down and quantified by even an allegedly omniscient bureaucracy.
This article originally appeared in print under the headline "The Good Place".