Florists Just Killed Louisiana's Effort at Eliminating Florist Licenses
It's the only state to require the nonsensical license, and its state senators just voted to keep it that way.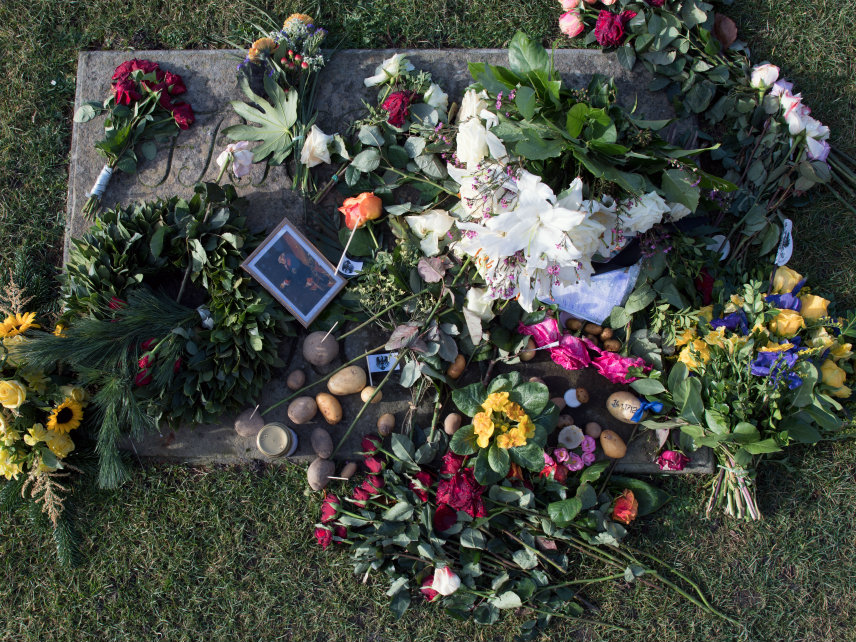 Louisiana is the only state to require a license for cutting, arranging, and selling flowers. State senators in Louisiana just blocked a bill that would have repealed the requirement.
Facing opposition from licensed florists, the Senate Agriculture Committee voted 6–1 on Tuesday to kill HB 561, which had previously cleared the state House and received vocal support from Gov. John Bel Edwards. Licensed florists who spoke to the committee before the vote argued that removing the license would somehow denigrate their profession, according to the Baton Rouge Advocate.
"We are artists," florist Anne Taylor told the committee. "It's not an occupation."
Practicing that art, apparently, is only possible with the state's permission. Like all good art.
State Rep. Julie Emerson (R-Carencro), who sponsored the bill to eliminate the florist license, says that argument misses the point. She's not trying to prevent anyone from being a florist. In fact, she wants to do the opposite by removing a barrier to working in the profession.
"It doesn't mean we devalue the professon, by any means," Emerson tells Reason. "Licensing is in essence getting the government's permission to perform a service. If the goverment is going to intervene, it should be because there is enough of a risk to public safety."
There's no reason to believe that unlicensed florists in 49 other states represent a threat to public safety. Rather than doing anything to advance the profession—or art—of flower-arranging, requiring a license creates a barrier for people who would otherwise be able to work in the field.
That's why Edwards, a Democrat, has called for the florist license to be abolished. "I'm not sure why we do that," he has said of the policy.
According to a 2017 report from the Institute for Justice, Louisiana's licensing requirements are the 6th worst in the nation. In addition to being the only state that licenses florists, Louisiana is one of just four states that require interior designers to be licensed. It's one of only six states to license tree-trimmers.
Edwards has also called for legislation requiring the state legislature to review all of Louisiana's occupational licenses over the next five years, with an eye towards scrapping those that do little or nothing to protect public safety. A similar bill was passed and signed into law in Nebraska last month.
Emerson has her doubts. "We have the licensing review bill coming up," says Emerson. "But if we can't repeal the one license where we're the only state that has it, what's the point of the review bill?"