U.K. Goes Full Nanny State With Proposed Nationwide Plastic Straw Ban
Want to cut back on plastic marine waste? Focus on waste management systems, not drinking straws.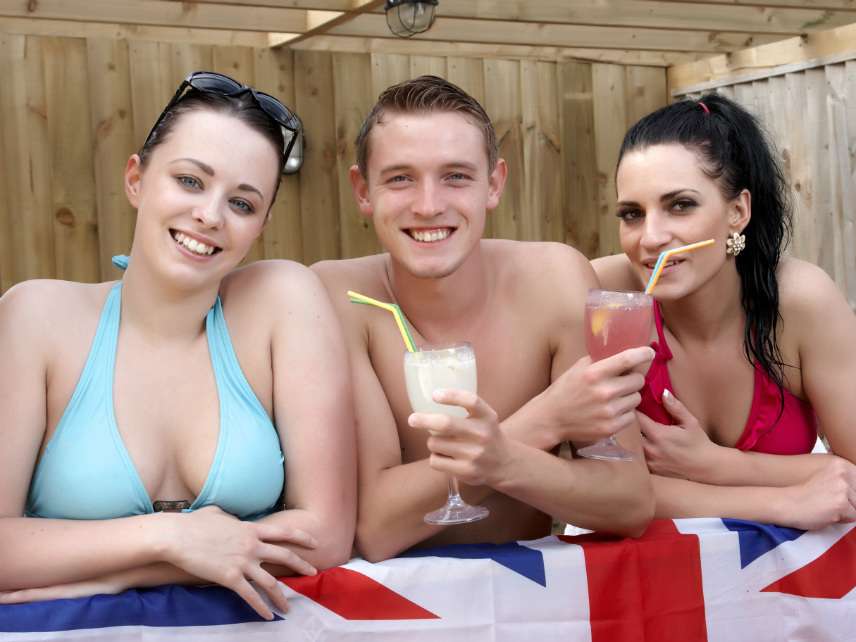 The United Kingdom has been on a nanny-state bender lately. Already this year, British authorities have cracked down on Nazi dog videos, pocket knives, and sectarian songs. And now the current Conservative government has announced plans to ban plastic straws and stirrers.
"Plastic waste is one of the greatest environmental challenges facing the world," said British Prime Minister Theresa May in a statement released today. May vowed a national plan of action to rid the country of "avoidable plastic waste" by the year 2042, promising that Environment Minister Michael Gove would develop a plan this year to ban straws.
Banning straws is something of a pet issue for Gove, who this year pledged to cut down on his own plastic use for Lent. He even supported Brexit on the grounds that it would make a prohibition of plastic straws easier to achieve.
Unsurprisingly for a man of such passions, Gove has employed near-apocalyptic rhetoric to sell a ban, describing straw usage as a "scourge on our seas" and "a symbol of society's damaging addiction to single-use plastics and our throwaway culture."
The straw ban isn't the only anti-plastic measure that May wants to take. She also hopes to prohibit plastic microbeads and enact mandatory charges for plastic bags.
But for all the fire-and-brimstone rhetoric, plastic straw usage's actual threat to marine health is difficult to pin down.
The U.K.-based Marine Conservation Society claims that Brits use 8.5 billion single-use plastic straws a year. That pencils out to roughly one out of every three Britons using one straw per day. Credible estimates on this side of the pond suggest about half of the U.S. uses one straw per day. (I reached out to the Marine Conservation Society to ask how they arrived at their figure but have yet to hear back.)
How many of these 8.5 billion straws actually get into the ocean is an open question.
The Marine Conservation Society is quick to point out that disposable cutlery, trays, and straws are among the top 10 most commonly found categories of items during the group's yearly coastal clean-up. Indeed, they are the tenth most commonly found item category, making up about 2 percent of all beach refuse collected. Given that straws are a subset of this category, they are less than 2 percent.
In any event, if the goal is to prevent plastic getting into the world's oceans, cracking down on plastic straw usage in rich countries is not the way to go.
A 2015 study in the journal Science estimates that anywhere from 4.8 million to 12.7 million metric tons of plastic got into the ocean in 2010. According that report, the determining factors in how much each country contributes to plastic marine waste are population size and the quality of waste management systems.
Unsurprisingly, the study found that poor countries with large coastal populations and bad waste collection systems are the biggest contributors of plastic into the oceans. China topped the list, contributing almost 28 percent of plastic inputs into the ocean in 2010. The United States was a distant 20th, contributing less than 1 percent of marine plastic waste. Looking at the dataset for the Science study, the U.K. ranks 49th, contributing somewhere from 9,456 to 26,344 tons of plastic to the ocean in 2010, or about a tenth of 1 percent of the total.
The best way to cut back on all that plastic waste, is to build up litter management systems, particularly in poor countries. It's certainly a better use of public resources than hassling people for using straws.