Michigan Requires More Training for Makeup Artists Than Car Mechanics
And that's just one of many oddities in the state's licensing laws.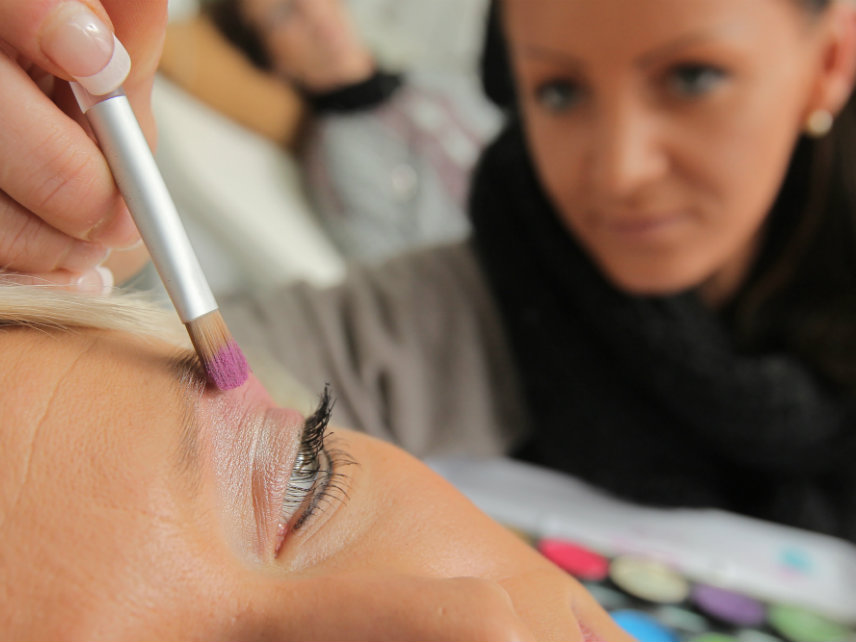 Donna Williams has worked as a makeup artist in California and on movie productions in her home state of Michigan. But when she looked into the possibility of opening her own salon, she found that doing it legally would require 400 hours of training in skills she already had.
To lawfully apply makeup to people's faces and get paid for it, Williams would have to obtain an esthetician license. On top of the 400 hours of class time, she would have to pass multiple tests and pay $200 to the state. Becoming a full-fledged cosmetologist—someone allowed not just to apply makeup but to style hair and offer other salon services—would require 1,500 hours of study.
"I've already spent $25,000 on my education," Williams tells Michigan Capitol Confidential, a nonprofit statehouse news website. "I'd actually considered moving to Las Vegas because there's a lot of shows out there, that you don't need a license for." Unfortunately, not everyone affected by Michigan's licensing laws have the ability to move in search of a better place to work.
Last week I highlighted some new research showing how occupational licensing limits economic mobility and increases inequality. This is a case in point. Someone who has the skills to be a makeup artist should not have to sit through hours of expensive classes before being able to find a job.
Does Michigan's esthetician licensing law protect the public, or is it an arbitrary entry barrier that drives workers out of state in search of better opportunities? Consider the fact that becoming a certified auto mechanic in Michigan does not require any mandatory classes, just passing some exams and paying $25 to the state. Evidently Michigan's makeup-artist lobby is stronger than its mechanics' lobby.
That's hardly the only weirdly inconsistent barrier to work in Michigan. As Jarrett Skorup, director of communications for the Michigan-based Mackinac Center, points out in a 2016 report, Michigan requires a license to be a carpenter but not to hang drywall. Likewise, "you need a license to pour concrete, but not lay asphalt. You need a license to install a tile floor, but not lay carpet. It takes more hours of training to be a barber in Michigan than it does to be a commercial airline pilot."
A 2017 report released by the Institute for Justice, a libertarian law firm, points out that Michigan requires people wishing to start a bill collection agency to have six months of experience in that field before getting a license, while emergency medical technicians must complete a mere 194 hours (about 45 days) of training. "Not only is it illogical to require four times as much training for bill collection agencies as for emergency first responders," the authors of the report note, "but 20 states do not license bill collection agencies at all."
Such obviously arbitrary rules deserve a thorough review by someone other than the boards that enforce them. Some states are starting to realize that. Before the end of the week, signficant licensing reform bills could pass in both Louisiana and Nebraska, giving lawmakers in both states a mandate to review and eliminate unnecessary, onerous, and anti-competitive rules. Those proposals, if they pass, will hopefully spur state lawmakers in other places to consider similar ideas.