Mississippi Sheriff's Department Gets Sued, ACLU Finds a Long 'White Pride' Email
New data show roadblocks in the county occur twice as often in black neighborhoods as white ones.
In the same Mississippi county that's currently being sued for running discriminatory, unconstitutional roadblocks in black neighborhoods, the now-sheriff forwarded a chain message about "white pride" containing a long list of racial slurs around the office.
The American Civil Liberties Union (ACLU) of Mississippi revealed the 2009 email, subject line "'White' Pride," in a tranche of exhibits that it says show a culture of casual discrimination and lax discipline. Current Madison County Sheriff Randy Tucker, who was elected in 2012, forwarded it to several of his Madison County colleagues.
The message is a sloppy chain message containing many common tropes among aggrieved white people, such as "How come there's no White History Month?"
Here's some of the lowlights: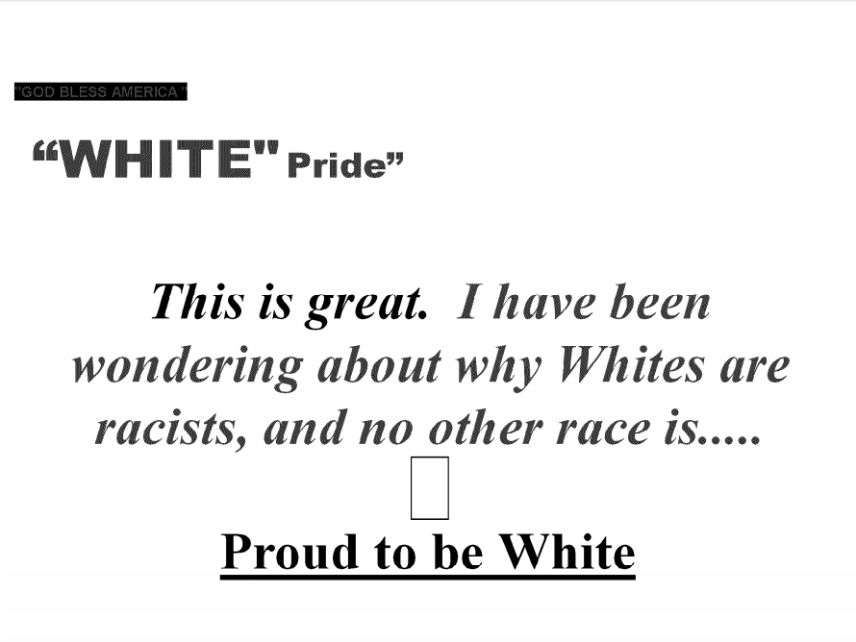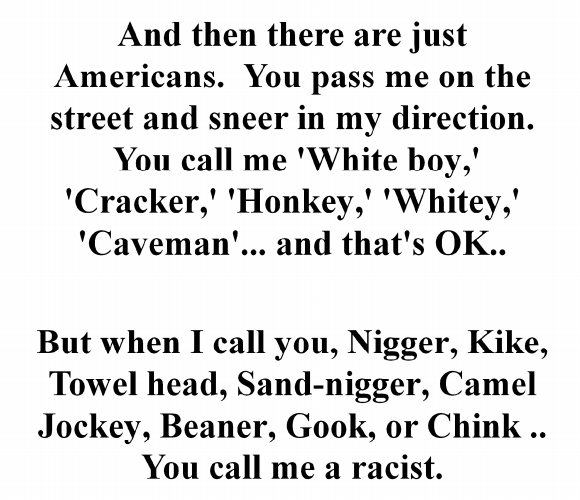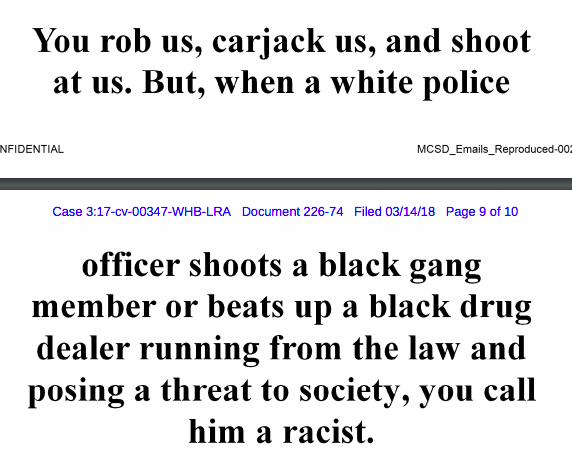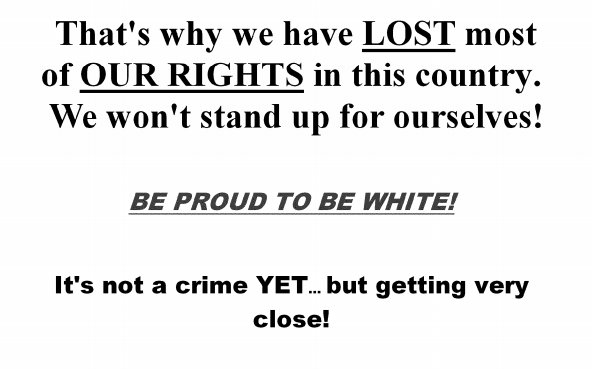 Last year, the ACLU and the law firm of Simpson Thacher & Bartlett filed a class-action civil rights lawsuit against Madison County, alleging it has subjected its residents to more than a decade of brazenly illegal and discriminatory policing—warrantless home invasions, unconstitutional roadblocks that appear only in black neighborhoods, and aggressive "jump out" squads that target young black men doing nothing more than walking down the street.
At the roadblocks, deputies run licenses for outstanding warrants and court fines as well as look for probable cause to perform searches. They also in some cases stop pedestrians. The ACLU argues that setting up roadblocks for general crime control purposes violates the Fourth Amendment on its face, even without the added discriminatory element.
As Reason detailed in an investigation last year, black residents of Madison County, just north of the state capital of Jackson, have felt under siege from the local sheriff's department for generations, but they have been almost totally ignored by the county government.
"We've all had problems dealing with Madison County," Quinnetta Thomas, the wife of one of the suit's plaintiffs, told Reason. "My situation is one of the prime examples of how Madison County works. They stormed in and made us feel unsafe in our own home."
Thomas captured video of a Madison County sheriff's deputy with his hand around the neck of her husband, whose hands were handcuffed behind his back. According to Manning and Thomas, deputies barged into their home at 7 in the morning and demanded they sign a false witness statement about a nearby robbery.
In a press conference today, the ACLU of Mississippi and Simpson Thacher presented new statistical evidence showing black residents make up the bulk of arrests and citations issued by the Madison County Sheriff's Department.
Despite making up 38 percent of the population of the county, black residents accounted for 77 percent of all arrests, 76 percent of all arrests at roadblocks, and 72 percent of all citations.
The ACLU also says data turned over by the sheriff's department reveals that, on average, the per capita rate of police roadblocks in predominantly black census tracts in Madison County is double the rate in predominantly white census tracts.
"That data has been statistically studied and controlled for other factors, and we think it's overwhelming," Jonathan Youngwood, a lawyer at Simpson Thacher, said at the press conference.
In testimony from depositions in the case, several former sheriff's department employees said that they heard deputies using racial slurs and that the deputies in question were never disciplined.
One of the other documents turned over to the ACLU and Simpson Thacher is the template case sheet for the department's narcotics unit. All of the fields on the form are blank, except three that are automatically filled in: "black," "male," and "arrested."
Another one of the plaintiffs in the case, Lawrence Blackmon, says that when he asked the deputies at his door to show him a warrant, he was handcuffed and held at gunpoint in his apartment. They then allegedly searched his apartment from top to bottom, never producing a warrant.
"There is a toxic culture that allows for a suspect-first, citizen-second mentality among many deputies," Blackmon said at the press conference.
Sheriff Tucker told The Clarion-Ledger last May that his department intends to "vigorously fight" the lawsuit. "Our deputies are professional law enforcement officials who enforce Mississippi laws," he told the paper. "If a law is broken, appropriate action is taken regardless of the race of the one breaking said law. As always, we have fairly and diligently executed the duties for which we are required."