Hacking Your Own Body, Reason Turns 50, Gary Johnson!, Kurt Loder on the Oscars: Subscribe to the Reason Podcast!
The Reason Podcast brings you cutting-edge conversation about libertarian politics, culture, and ideas.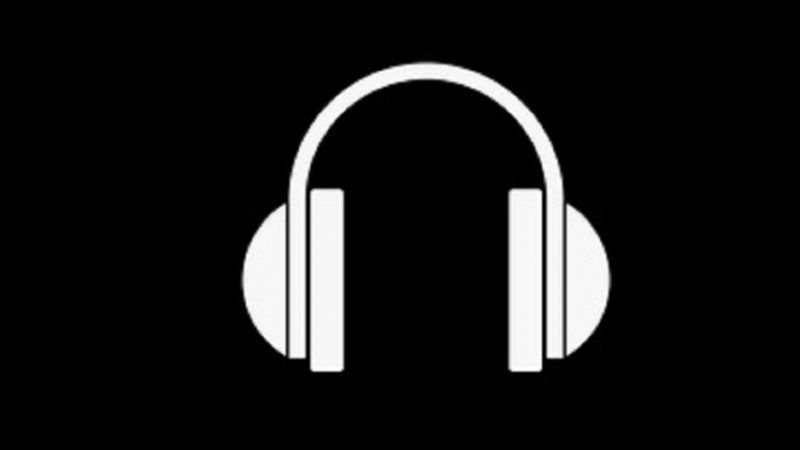 The Reason podcast airs three times a week and brings you cutting-edge conversation about libertarian approaches to politics, culture, and ideas. Subscribe now (for free!) on iTunes and never miss an episode.


On Mondays, Reason's Katherine Mangu-Ward, Peter Suderman, Matt Welch, and I kick around the most-important stories of the past week, survey what's likely to happen in the coming week, and discuss the books, shows, movies, and music that is at the top of our consumption lists. The other two episodes are usually interviews conducted by me with authors, politicians, and other agents of influence. We also pump out audio versions of our video interviews and the Reason-Soho Forum debates, presentations by Reason luminaries, and more.
Recent episodes include a Q&A with Wired co-founder Jane Metcalfe, who now heads up Neo.Life, a website that is documenting and championing the "NeoBiological Revolution" that lets us hack our own bodies and take control of our minds, diseases, and future like never before; an extended reminiscence by Robert W. Poole, an early editor of Reason magazine and the creator of Reason Foundation, the nonprofit that publishes this site (and the podcast), about what we've gotten right and wrong over the first 50 years of existence; and a no-holds-barred catch-up with record-setting Libertarian Party presidential candidate Gary Johnson, who dishes dirt on how Hillary Clinton's trolls caused him more problems than Russian hackers and why Donald Trump's policies aren't all bad (even though his rhetoric is). And for god's sake, don't miss my wide-ranging and irreverent podcast with Reason movie reviewer and rock-journalism legend Kurt Loder, who explains why the Academy Awards program always sucks even though movies are great.
The easiest way to subscribe is via iTunes, but you can also listen via our SoundCloud channel, follow us via Google Play or any RSS feed too. Go here for our full archive.
Here's what some recent reviews of the Reason podcast say: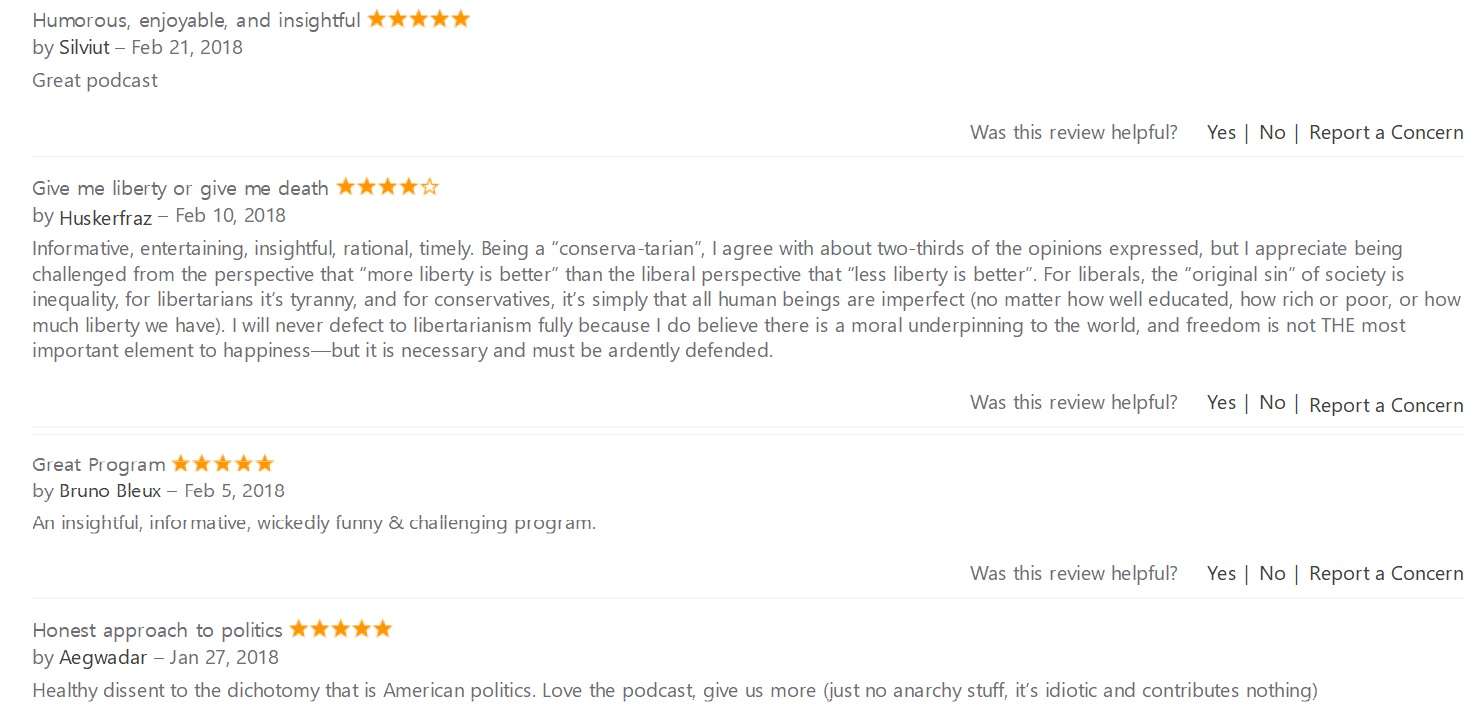 Don't miss a single Reason podcast! (Archive here.)