The Marvelous Mrs. Maisel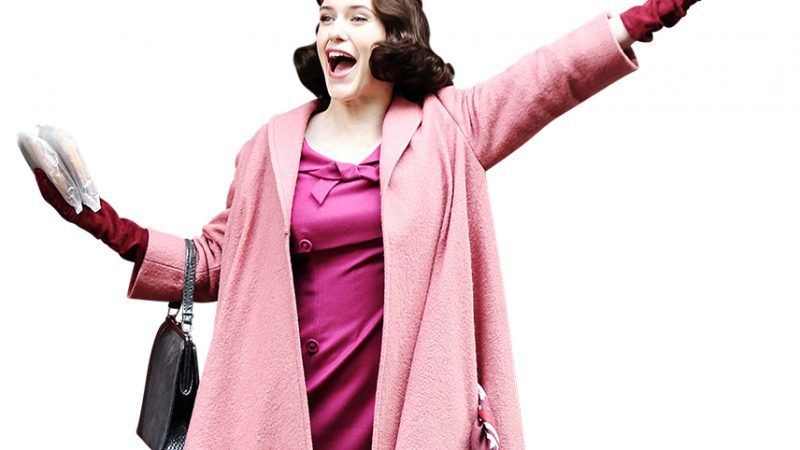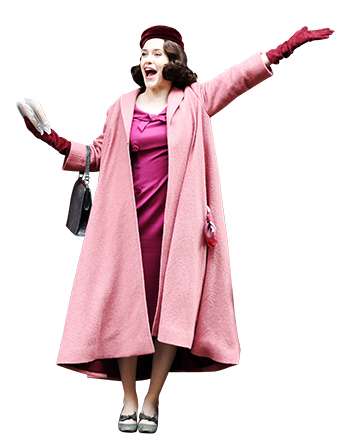 The Marvelous Mrs. Maisel (airing on Amazon) is that rare series that pulls off humor, heart, and social commentary at once, all beautifully backdropped by the buzz of late-1950s New York City.
A majority of the action is spread over two diametrically opposed locales—the ostentatiously swanky, society-conscious condos of the Upper East Side and the dingy, socially conscious comedy clubs of the East Village—as protagonist Miriam "Midge" Maisel (Rachel Brosnahan) transitions from perfect mid-century Jewish housewife to unexpectedly edgy underground-comedy sensation. What else is a gal to do when her husband runs off with a secretary named Penny Pan?
By the end of the first episode, Midge has bared her breasts on stage, had a run-in with the NYPD's anti-obscenity team, and shared a squad car back seat with Lenny Bruce. The rest of the season follows Midge's attempts to reconcile her two worlds; her husband's attempts to reconcile with her; and, more broadly, artists' attempts to transcend the moral, cultural, and economic gatekeepers that had such a tight grip on the era's entertainment business.
Fast-paced and funny throughout—thanks in part to a great supporting cast that includes Tony Shalhoub as the persnickety patriarch of Midge's family and Alex Borstein as her acerbic, androgynous manager Susie—the show captures some of the energy that creator Amy Sherman-Palladino brought to Gilmore Girls, without the saccharine self-satisfaction.
This article originally appeared in print under the headline "The Marvelous Mrs. Maisel".