Brickbats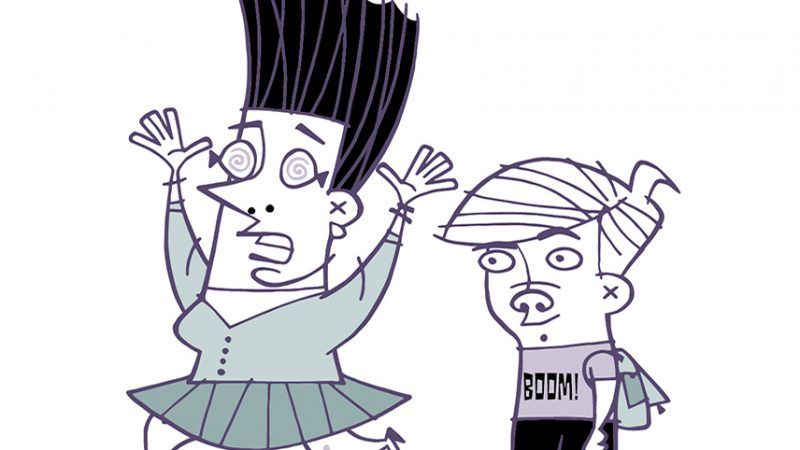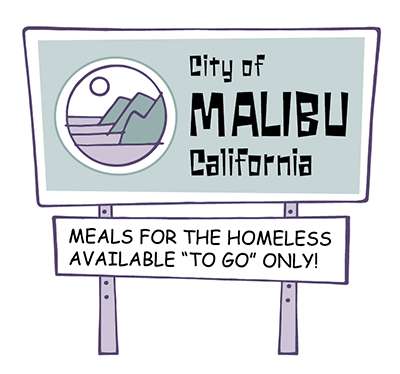 The City of Malibu in California has pressured the United Methodist Church into ending its twice-weekly dinners for the homeless. Officials were worried that the meals would attract more homeless people to the area.
An Egyptian court has sentenced singer Shaimaa Ahmed to two years in prison for inciting debauchery and publishing an indecent film. Specifically, one of her music videos features her wearing underwear and suggestively eating a banana.
Kevin Smith spent almost eight years in a New Orleans jail awaiting trial for possession of crack cocaine before the Louisiana 4th Circuit Court of Appeal ruled that the repeated delays violated his Sixth Amendment rights.
Last year, a Lycoming County, Pennsylvania, probation officer tore a pair of pants while chasing someone. A judge said the county should reimburse him $60 for the cost of the pants. County Controller Krista Rogers has spent $4,285 fighting that order.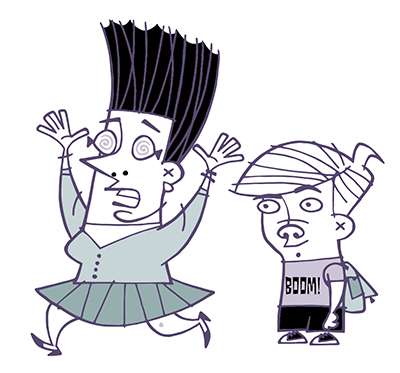 Jackson Riley was suspended from kindergarten at Great Valley Academy for making terroristic threats. The Modesto, California, boy told a teacher a bomb in his backpack would explode if he took the backpack off. His father explained that the 5-year-old just has an active imagination.
According to USA Today, the Department of Veterans Affairs has repeatedly hired health care workers who have lost malpractice claims. The paper says the agency has also violated a federal law that bars it from employing physicians whose licenses have been revoked.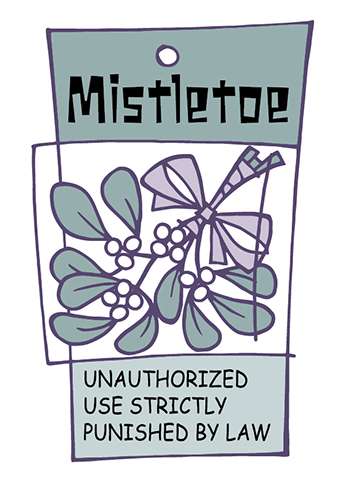 The Police Service of Northern Ireland has deleted a tweet warning that kissing someone under the mistletoe without consent is rape.
The Bogota, New Jersey, Police Department has found that Sgt. Craig Lynch was "justified" when he threatened employees of the Bogota School District. Lynch was angry that a staff member had not been rehired at Steen Elementary School and, in a profanity-laced rant accidentally captured on a system telephone, said he would wait outside and ticket teachers as they left.
A Canadian couple claims that Alberta Children's Services rejected their application to adopt a child because of their traditional Christian views. The couple says the process went fine until a case worker asked their opinion on homosexuality and they said they believe it is wrong.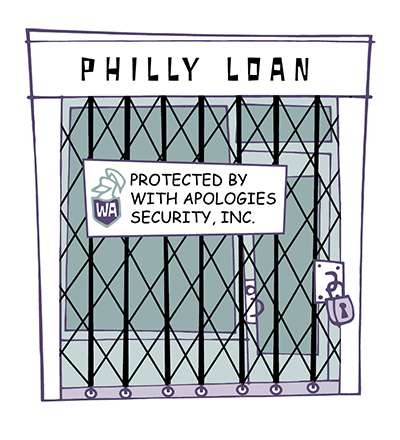 Philadelphia Councilwoman Cindy Bass says it is an insult to a neighborhood's residents when stores put bulletproof glass between cashiers and customers. She has authored a bill to ban the practice.
India's supreme court has refused to overturn a lower court's annulment of a 25-year-old woman's marriage. Instead, it placed her under the guardianship of her college dean, who has said he will not allow her to see her husband. The woman was raised Hindu, but she converted to Islam and married a Muslim man last year against the wishes of her parents.
When Patience Tagarira went to the Luton, England, police station to report an incident, she was left in the reception area for 30 minutes without seeing an officer. The building was then closed and locked with her still inside it. Another two hours passed before someone let her out.
This article originally appeared in print under the headline "Brickbats".