Ben Carson Spent $31K on a Dining Table, and 5 Other Times Trump Cabinet Members Wasted Your Money
Hey, big spenders, spend a little...less of our money on yourselves?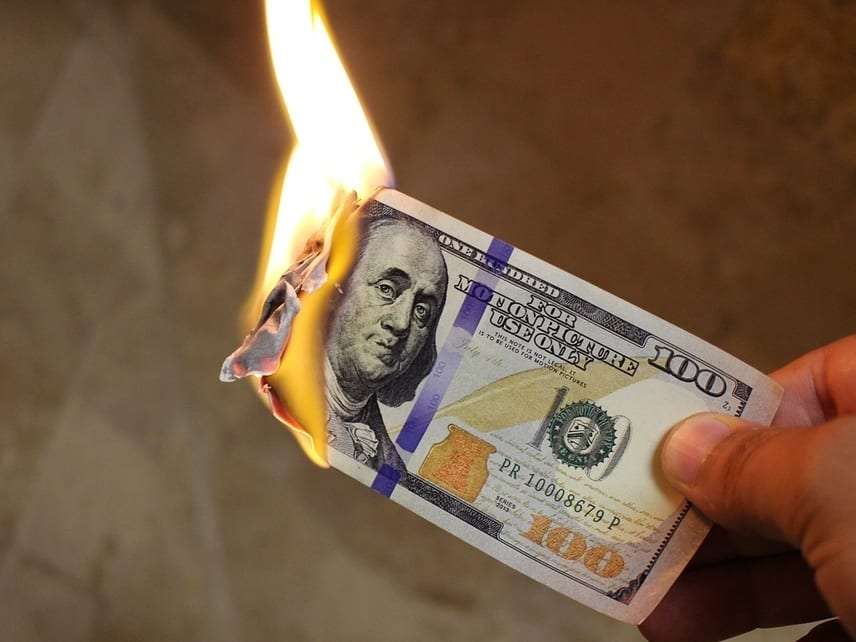 On Tuesday, The New York Times reported that Housing and Urban Development (HUD) officials spent $31,561 on a custom hardwood dining table and chairs for Secretary Ben Carson's personal offices, violating a department policy capping office redecoration expenses at $5,000.
A career agency employee alleged she was demoted from a high-level position within HUD after she repeatedly refused to approve expensive office redecoration plans being pushed by Carson's wife, Candy. A department spokesman told reporters that Carson was not aware of the purchase, but did not believe the price was too high, and would not be returning the table.
But Carson isn't the first member of the current cabinet to play fast and loose with government expense accounts. Here's a (partial) receipt for the bill of questionable charges you'll be chipping in for next tax season:
1) Health and Human Services Secretary Tom Price's Private Jets: Approximately $1 million
Tom Price, perhaps the Trump cabinet's most extravagant spender, resigned from the top job at HHS in October after it was revealed he had racked up more than a million dollars of expenses in private charter and military flights. Those expenses included at least 26 private domestic trips which combined government meetings with significant personal business and leisure, including a lunch with his son in Tennessee and time spent at a resort property in Georgia where he owns a home. After resigning, Price agreed to reimburse the government $51,000.
2) Environmental Protection Agency Chief Scott Pruitt's Fancy Secret Phone Booth: $24,570
In addition to some controversial expensive travel of his own, (which he said was necessary because airline passengers are mean to him) Environmental Protection Agency (EPA) head Scott Pruitt paid a contractor $24,570 to install a "privacy booth" in his office. The company apparently offered off-the-shelf standard models, but the EPA opted for a customized version, driving up the cost. No prior EPA boss had such a booth, apparently used to prevent eavesdropping on telephone calls, in the administrator's office. Furthermore, former EPA employees told The Washington Post that the agency already has a Sensitive Compartmented Information Facility (SCIF), which are used government-wide to ensure the security of sensitive communications, on another floor in its headquarters.
3) Veterans Affairs Secretary David Shulkin's European Vacation: $122,000
Back in September, it emerged that Shulkin had spent at least half of a 10-day trip to meet with British and Danish officials in Europe sightseeing with his wife. The couple toured Westminster Abbey, attended Wimbledon, and took a cruise on the river Thames. The federal government paid for Shulkin and his wife's flights to and from their trip and provided a per-diem reimbursement for meals and other personal expenses. A report from the V.A. inspector general's office claimed that during the trip, a V.A. employee "effectively acted as a personal travel concierge" to Shulkin and his wife. The Washington Post reported that "Shulkin's trip came less than two weeks after he signed a memo instructing top VA staffers to determine whether 'employee travel in their organization is essential.'"
4) Interior Secretary Ryan Zinke's Charter Flights: $72,849
Following revelations about Health and Human Services (HHS) Secretary Tom Price's travel expenses, Secretary of the Interior Ryan Zinke also came under scrutiny when press outlets learned that the department's Inspector General had opened an investigation into his travel expenses as well. The investigators later reported that Zinke had failed to properly document and disclose his official travel, which included a $12,000 flight from Las Vegas to Montana and $14,000 on helicopter flights. The total cost for non-commercial travel on six trips taken by Zinke came to $72,849, according to an Interior Department report last October.
5) Treasury Secretary Steve Mnuchin's Military Jets: $811,800
Like his cabinet counterparts at Interior, HHS, EPA, and the V.A., Treasury Secretary Steve Mnuchin was also investigated by his department's Inspector General (I.G.) over travel expenditures. In seven flights on military jets to foreign and domestic destinations, Mnuchin accrued $811,800 of "official travel" charges. The I.G.'s report ultimately concluded that Mnuchin's travel was legal and had been approved by the White House ahead of time, but worried that his justifications for using military transport were flimsy.
It was after one of these trips, to the U.S. Bullion Depository in Fort Knox, Kentucky, that Mnuchin's wife, Scottish actress Louise Linton, posted a photograph on Instagram of the couple emerging from a government plane and listed the high-end designers whose clothes she was wearing in the photo. Another user posted a critical comment on the photo, prompting a lengthy, sarcastic reply from Linton in which she implied that the critic was jealous of her wealth. Linton later apologized for the remarks and agreed to reimburse the government for the cost of having accompanied her husband on the flight.