A.M. Links: Trump Tells Governors 'We Have to Have Action' on Guns, Hope Hicks Faces House Intelligence Committee, German Court Clears Way for Ban on Diesel Vehicles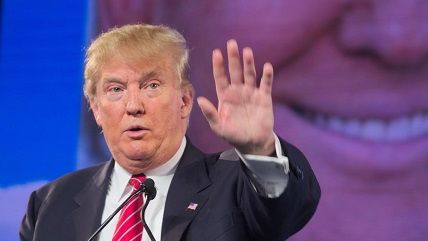 Todd Kranin

"President Donald Trump told a gathering of state governors on Monday that 'we have to have action' in the wake of the latest US mass shooting and urged governors not to be 'afraid' of challenging the National Rifle Association."

White House Communications Director Hope Hicks will reportedly appear before a closed-door session of the House Intelligence Committee today.
Germany's top administrative court has ruled that cities and towns may ban diesel vehicles.
U.N. investigators believe North Korea is shipping supplies to Syria for use in making chemical weapons.
Austrian public broadcasting network ORF is suing Vice Chancellor Heinz-Christian Strache, head of Austria's far-right Freedom Party, for saying the network spreads fake news.
Follow us on Facebook and Twitter, and don't forget to sign up for Reason's daily updates for more content.