Institute for Justice Sues New Jersey Over Ban on Home Bakers Selling Their Cakes
"These women can give their baked goods away for free."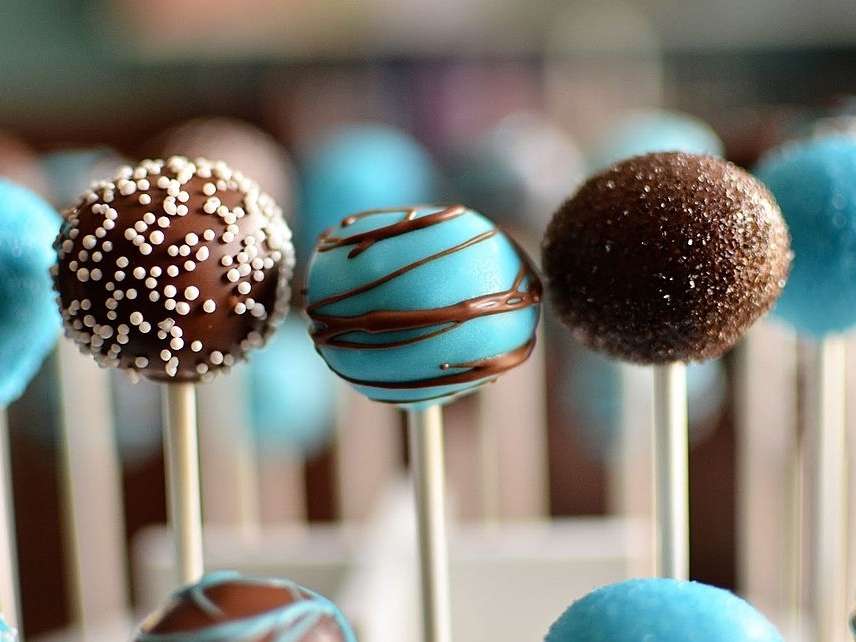 In New Jersey, selling a single cookie for profit can cost you up to $1,000 in fines—it's the only state that bans the sale of homemade baked goods for profits. But the Institute for Justice has filed a lawsuit arguing that the ban unconstitutionally restricts the rights of home bakers, and hopes to get the policy changed.
Earlier this week, the state moved to dismiss the lawsuit.
Heather Russinko, a single mother from New Jersey, was living paycheck to paycheck when she realized her love of baking could earn her a bit of extra money. She already had success selling her baked goods at local fundraisers, but when she tried to sell them for profit, the government shut her down.
"It was crushing because I always wanted to have my own business," Russinko told CBS News. "I believe in creating your own destiny and being self-sufficient."
It was the same for Liz Cibotariu, a mother of two who works as an Army helicopter technician in the National Guard and was a radio operator in the Iraq War. She also sought to supplement her family's income with home baking, but in New Jersey, that isn't possible.
Before selling a single item, New Jersey bakers must obtain a "retail food establishment" license, a costly process that requires the use of a commercial kitchen, inspections, paying fees, and compliance with hundreds of other regulations. With such high start-up costs, many home bakers are unable to maintain a business without breaking the law.
While most states have "cottage food laws" which carve out space for small-scale home bakers in the market, New Jersey is the only state to have no such safety net. Earlier this year, in Wisconsin—the only other state to have similar regulations—the state Supreme Court struck down the ban as unconstitutional after the case was brought to court by I.J. The organization hopes to score a similar victory in New Jersey.
"Selling homemade cookies should not be a crime," said I.J. Senior Attorney Michael Bindas in a statement. "The New Jersey Constitution protects the right of entrepreneurs, including home bakers, to earn an honest living. When the cookie ban crumbles, they'll be free to do so."
On the legislative front, Americans for Prosperity (AFP) has been organizing home baker's efforts to overturn this legislative policy and pass the "Home Bakers Bill" for nine years. The bill—which would allow home bakers to skip most of the regulations—requires bakers to go through some degree of health certification and caps their earnings at $50,000. Despite these compromises, and although the bill has unanimously passed the New Jersey Assembly three times, the Home Bakers Bill remains defeated, largely because State Sen. Joe Vitale, a Democrat, refuses to let the bill go to floor.
"I'm just asking that there be some level of inspection to ensure that public health standards are met," Vitale told CBS News. "This is a business model, and it doesn't really talk about liability insurance. What if you make something and someone gets sick or you leave a toothpick in it?"
Erica Jedynak, AFP's New Jersey state sirector suggests special interest groups are bolstering this legislation, despite no viable public health concern.
"These women can give their baked goods away for free," Jedynak told US New & World Report, citing a lobbying event where 500 cookies and cake pops were distributed at the statehouse. "No one was poisoned. There were no health issues. Lawmakers ate it all up in Trenton."