A.M. Links: Trump's Approval Rating at 40 Percent, South Korean President to Meet Kim Jong Un's Sister After Winter Olympics Opening, George W. Bush Says There's 'Pretty Clear Evidence' Russia Interfered in 2016 Election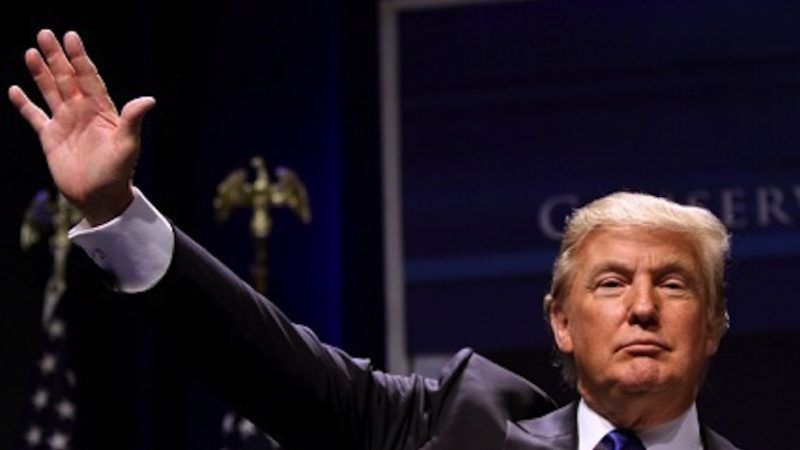 Gage Skidmore / Flickr.com

New poll: President Donald Trump's approval rating now stands at 40 percent.

"The Republican-led Congress is set to vote Thursday on a two-year budget deal that would include massive increases in military and domestic spending programs, reflecting an ideological shift for a party whose leaders long preached fiscal conservatism but have now embraced big spending."
House Minority Leader Nancy Pelosi spoke for over eight hours on the House floor yesterday in opposition to a budget deal that does not address immigration.
South Korean President Moon Jae-in plans to meet the sister of North Korean leader Kim Jong Un following the opening of the Winter Olympics.
George W. Bush: There is "pretty clear evidence that the Russians meddled" in the 2016 presidential election.
Bermuda has banned same-sex marriage just one year after legalizing the practice.
Follow us on Facebook and Twitter, and don't forget to sign up for Reason's daily updates for more content.