Wooster Activists' Demands: Expel a Racist Student, More Diversity Training, Less Money for Ultimate Frisbee
Men's Ultimate Frisbee received $15,747.78. "Brothers of Diversity received $984."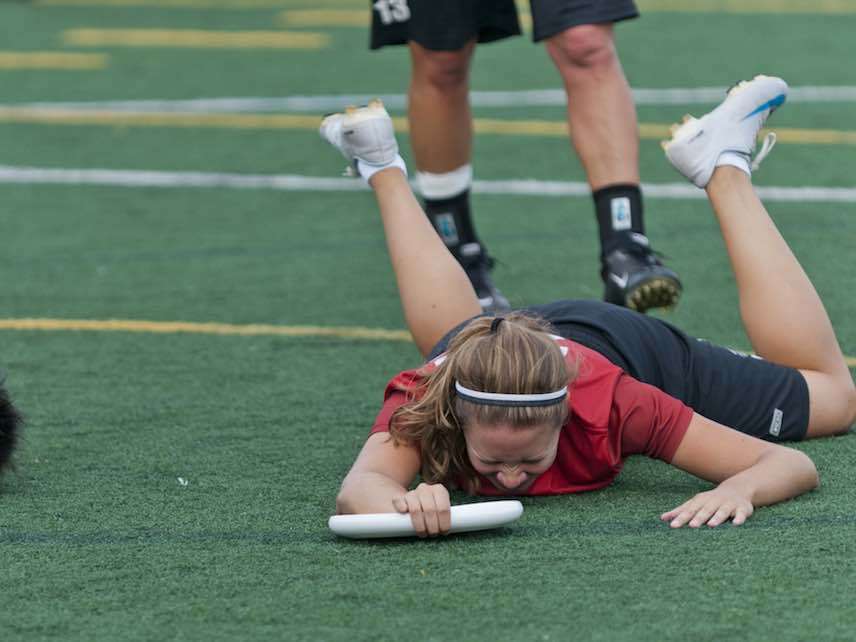 Student activists at the College of Wooster have issued a list of demands, including more funding for the liberal arts college's Center for Diversity and Inclusion, the immediate expulsion of a student currently being investigated for making racist statements online, the hiring of new administrators of color, and a fix to a funding imbalance between student groups that promote diversity and athletic clubs.
"Men's Ultimate Frisbee received $15,747.78" this school year, the students wrote. "Brothers of Diversity received $984."
Activists described the imbalance as "problematic," arguing that it reflects the college's failure to advance the cause of racial harmony.
"The discrepancy between funding of groups is problematic when we review community-wide initiatives such as, the promotion of diversity and inclusion," they wrote. "The College's implicit financial favoring of non-essential diversity groups exemplifies the institutions failure to support minority groups."
Activists also want all new students and faculty members—even tenured ones—to undergo mandatory cultural sensitivity training. The curriculum would be determined by the Center for Diversity and Inclusion, with input from students.
They also asked the college to provide a means for students to report professors who make "bigoted statements," to hire administrators of color to serve as advocates for students of color who have survived sexual assault, and to provide designated safe spaces for each minority group on campus.
The list of demands also calls for the "immediate expulsion" of Drake Schwenke. Schwenke, a member of the group "Wooster Right-Wingers," and has been accused of posting anti-Semitic images on social media. The campus paper, The Wooster Voice, reports that the college is investigating Schwenke, but the activists are apparently impatient to see him expelled more swiftly. It's a matter of safety, they say:
Since the meeting, many students have called on the College to act more swiftly in disciplining Schwenke. Several students tweeted at President Bolton's official Twitter account demanding Schwenke's expulsion.

"Before I came to school my parents were promised by admin that I would be safe here," said Desi LaPoole '20 in a tweet mentioning Bolton's account. "Now they're asking me if I want to transfer to a safer school after I told them the racist Drake Schwenke is still on campus."

In a tweet referencing a similar incident where a student said she had was expelled after posting racist videos, Khorkie Tyus '18, vice president of the Black Students Association, said, "So @WoosterEdu the ball is in your court now, University of Alabama acted within a 24hr time span and we're almost at a week! This simply shows that other campuses have a higher regard for their students safety and concerns, but your lack of action can be read as complacency."
The activists also accused several staff members of perpetuating "anti-blackness, stereotyping minority groups," and "hate speech." These staff members were named; their crimes were not specified. According to Campus Reform, the student newspaper published a version of the demands that redacted the names of these faculty members, since the allegations are unproven.
Wooster President Sarah Bolton is apparently eager to pacify the activists. She has announced plans to make "more comprehensive educational efforts in the areas of cultural competency and sexual misconduct; more effective and easily accessible reporting and response mechanisms for all types of bias-related harm; and new resources for student groups engaged in work related to diversity, equity, and inclusion."
Hiring an army of additional diversity bureaucrats while spending more time, money, and effort policing microaggressions and erecting safe spaces may or may not improve race relations on campus. But that path would pose serious concerns for free expression on campus. And I can't think of anything more likely to undermine the quest for greater tolerance than cutting the Ultimate Frisbee budget.