Brickbats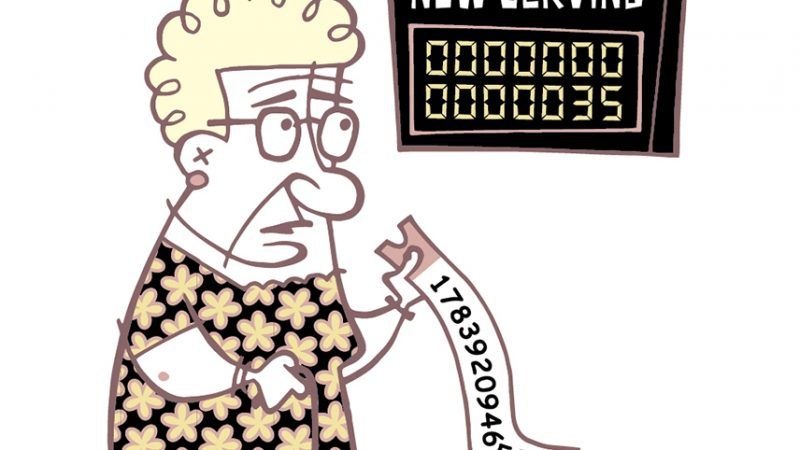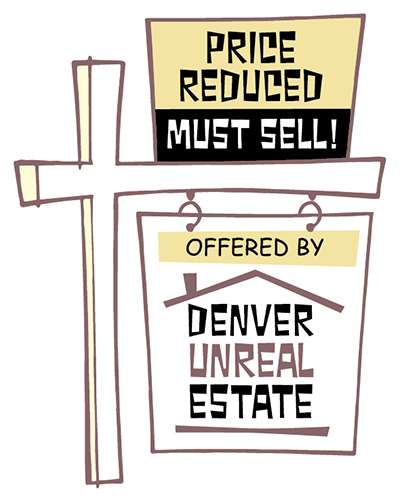 Cynthia Lopez had a buyer willing to pay her $265,000 for her house. But just days before the sale closed, Denver officials informed her that the home was part of an affordable housing program and she could sell it for no more than $186,000. Officials admit that none of the paperwork Lopez signed when she bought the property indicated it was part of such a program, but they say that doesn't matter. In fact, now that it has been brought to their attention that her income didn't qualify for the program, they say she must sell the house.
Palm Beach County, Florida, sheriff's deputy Jason Cooke has resigned after he was caught on security video entering a dying man's home and stealing his medication.
Officials in the Biloxi, Mississippi, school system have stopped eighth-grade students from reading To Kill a Mockingbird for a literature class. Superintendent Arthur McMillan is refusing to answer questions about why the novel was pulled from the curriculum, but school board vice president Kenny Holloway says there were complaints about the book's language—presumably the use of the n-word.
A Toledo, Ohio, SWAT team raided Alfred Miller's home, killing his two dogs and doing thousands of dollars' worth of damage. They seized just one pill, which was for high blood pressure. The name on the search warrant was Joe McDuffey. Miller says he doesn't know who that is. Cops will only say there is an ongoing investigation.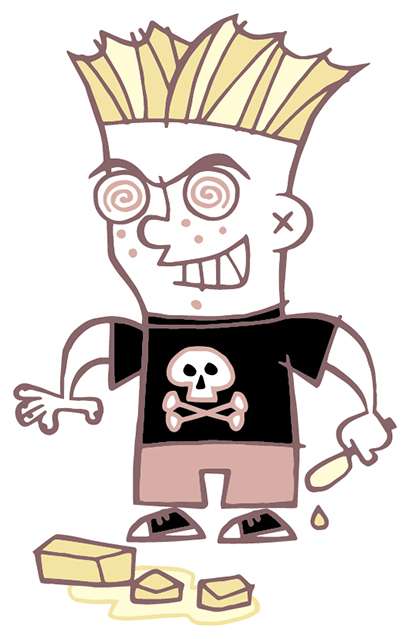 Officials at Florida's Maude Saunders Elementary suspended a first-grader for bringing a dangerous weapon to school. It was a butter knife.
The United Kingdom's National Health Service has imposed an indefinite ban on non-urgent surgery for smokers and the obese. Smokers will have to give up smoking for at least eight weeks, and the obese will have to lose weight, before they can be scheduled for surgery.
The Palm Beach County, Florida, school system is set to pay $3.6 million to the families of four third-graders molested by a school employee. But system officials initially sought to fight a lawsuit brought by the families, and argued in court documents that the girls were "old enough to appreciate the consequences of their actions" and "conducted themselves in a careless and negligent manner."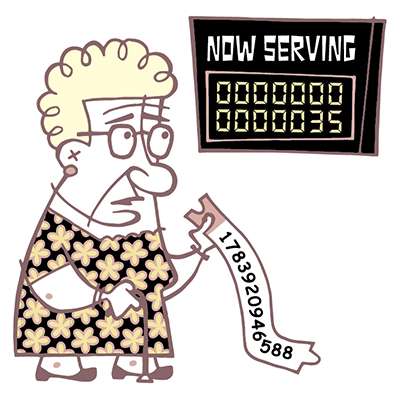 Joy Hataley, an Ontario physician, says she was stunned when she referred one of her patients to a neurologist at Kingston General Hospital and was told it would be 4.5 years before the patient could get an appointment. She was also told that if the wait was unacceptable, she could send the patient to a specialist in another city.
The Toronto school board has voted to abolish job titles such as chief financial officer and chief administrative officer out of concern the word chief in job titles could be offensive to Indians. A spokesman for the school system admits that no one has actually complained about the word.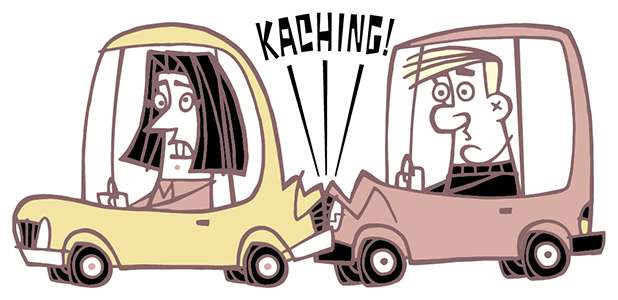 A man dressed as a shark to promote the new McShark electronics store in Vienna was fined under Austria's new anti-burqa law, which bans head coverings in public.
When drivers get into an accident in Newburgh Heights, Ohio, the city bills them hundreds of dollars for police services, even if the cops never actually respond. It's all quite official-looking, and there's no indication that drivers are not legally obliged to pay the fees. But they aren't.
This article originally appeared in print under the headline "Brickbats".