Politicians, Media Freak Out Over Elon Musk's Flamethrowers
Just because something looks like a gun doesn't mean it needs to be regulated like one.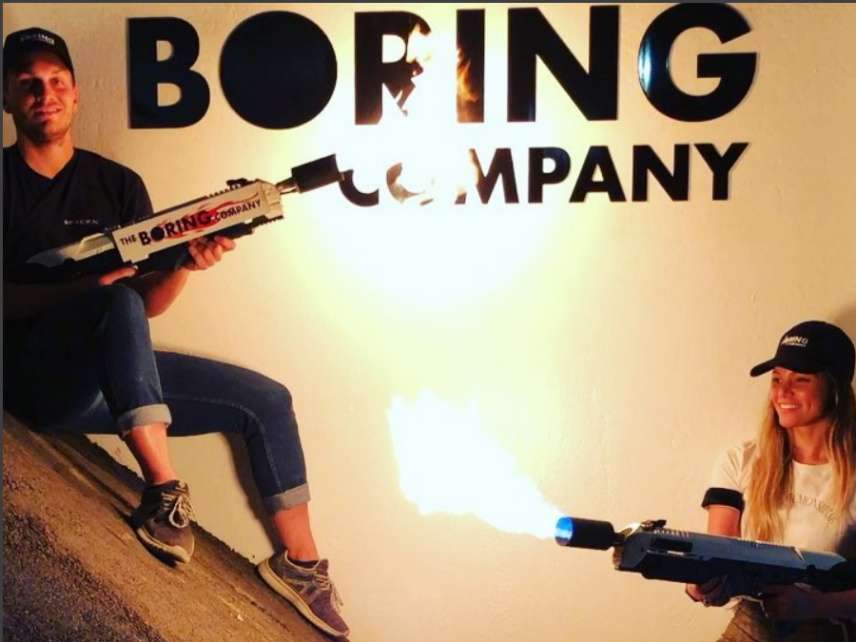 Firearm regulation often has more to do with a weapon's looks than its lethality. Nothing illustrates this better than the sudden freakout over Elon Musk's new flamethrower venture.
Musk's Boring Company started taking preorders of its $500 "world's safest" flamethrowers this past weekend. Musk claims to have already sold some 15,000 units, which he promises to ship come the spring.
The sudden success of this high-octane novelty item has provoked panic among politicians and a gun-skeptical media, who were aghast to learn that neither the federal government nor 48 of the states have any laws on the books regarding flamethrowers.
California—where Musk's Boring Company is headquartered—is one of the two exceptions. It requires a permit from a fire marshal for flamethrowers that can shoot fire over 10 feet. Musk's product falls well short of that range, as evidenced by this video of the billionaire having the time of his life.
Nevertheless, California Assemblyman Miguel Santiago (D–Los Angeles) is already promising to block their sale, declaring in a press release that selling flamethrowers is NOT funny. "I cannot even begin to imagine the problems a flamethrower would cause firefighters and police officers alike," he says.
The Washington Post has taken a similar line, devoting a good portion of its write-up of Musk's new business venture to the nation's lax regulation of flamethrowers. "Despite being phased out by the Defense Department decades ago, flamethrowers are unregulated in almost every state," the article notes, adding that "for thousands of years, weapons able to harness the power of fire offered users a gruesome advantage during combat."
The Post has actually been raising the alarm on the dangers of flamethrower freedom for some time, fretting in 2015 that "the flamethrowers now on the market are all ordered online, so there's no way of knowing whether a minor, a convicted criminal or a mentally unstable person is behind the credit card number."
That same year, Rep. Eliot Engel (D–N.Y.) introduced the "Flamethrowers? Really? Act" which would have prohibited the possession of flamethrowers. The bill was never assigned to a committee.
Despite the lack of regulation of flamethrowers, their use in the commission of crimes is exceedingly rare. The 2015 Washington Post story notably mentions no crimes committed with a flamethrower.
A schizophrenic man did kill several students with a homemade flamethrower in a suburb of Cologne, Germany, in 1964. In 1995, a British teacher attacked his pupils with a flamethrower, seriously burning three. So far I have found no such examples in the United States.
Indeed, almost any violent crime one might conceivably use a flamethrower to commit, from a school shooting to a liquor store robbery, would be far better accomplished with a traditional firearm. Such guns are cheaper, more lethal, and more easily concealed, and they have far better range and accuracy. If criminals ditched firearms for flamethrowers, it would probably produce a net gain for public safety.
Flamethrowers do of course pose a fire hazard, in the same way a blow torch or a deep fryer might. That may well be a reason to subject them to fire control regulations. It does not follow that they would need to be subject to firearm regulations. Just because something looks like a gun doesn't mean it needs to be subject to gun control.