A.M. Links: Trump 'Looking Forward' to Testifying in Mueller Investigation, Sixth Woman Accuses Russell Simmons of Sexual Misconduct, Michigan State University President Resigns Over School's Larry Nassar Connection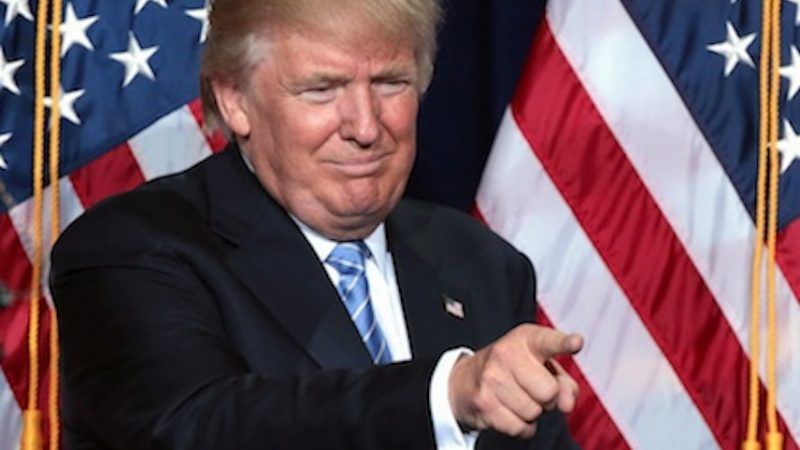 Gage Skidmore / Flickr.com

President Donald Trump says he is "looking forward" to testifying in Special Counsel Robert Mueller's investigation.

Speaking to reporters yesterday, President Trump said he is open to a path to citizenship for some "dreamers" as part of an immigration deal.
"President Trump urged Turkish President Recep Tayyip Erdogan on Wednesday to scale back his country's assault on Kurdish positions in Syria, signaling mounting American anxiety that Ankara's latest military foray will jeopardize the U.S. campaign against the Islamic State and undermine hopes for peace talks aimed at ending the war in Syria."
A sixth woman has accused hip-hop mogul Russell Simmons of sexual misconduct.
The president of Michigan State University has resigned over the school's connections to Larry Nassar, the former American gymnastics team doctor accused of sexually abusing hundreds of young athletes.
Scientists in China have cloned monkeys.
Follow us on Facebook and Twitter, and don't forget to sign up for Reason's daily updates for more content.