Are We Headed for a Government Shutdown over DACA?
Matt Welch talks with Slate Capitol Hill reporter Jim Newell, as well as Michael Shermer and Erin Gloria Ryan, on SiriusXM Insight at 2 pm ET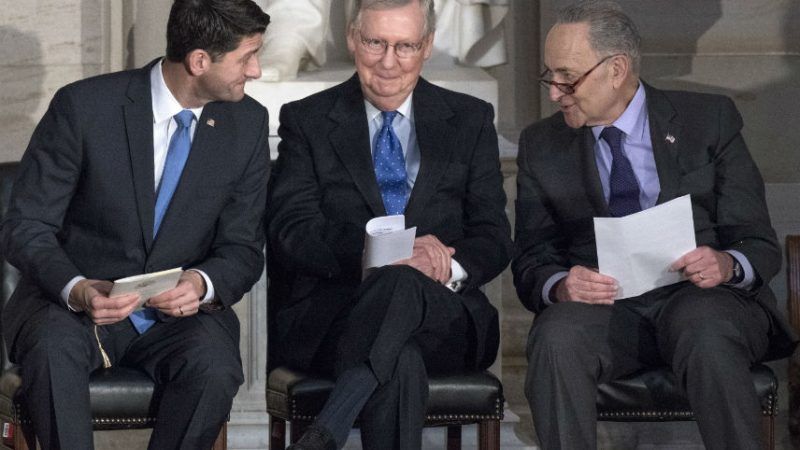 (Ron Sachs/CNP / Polaris/Newscom)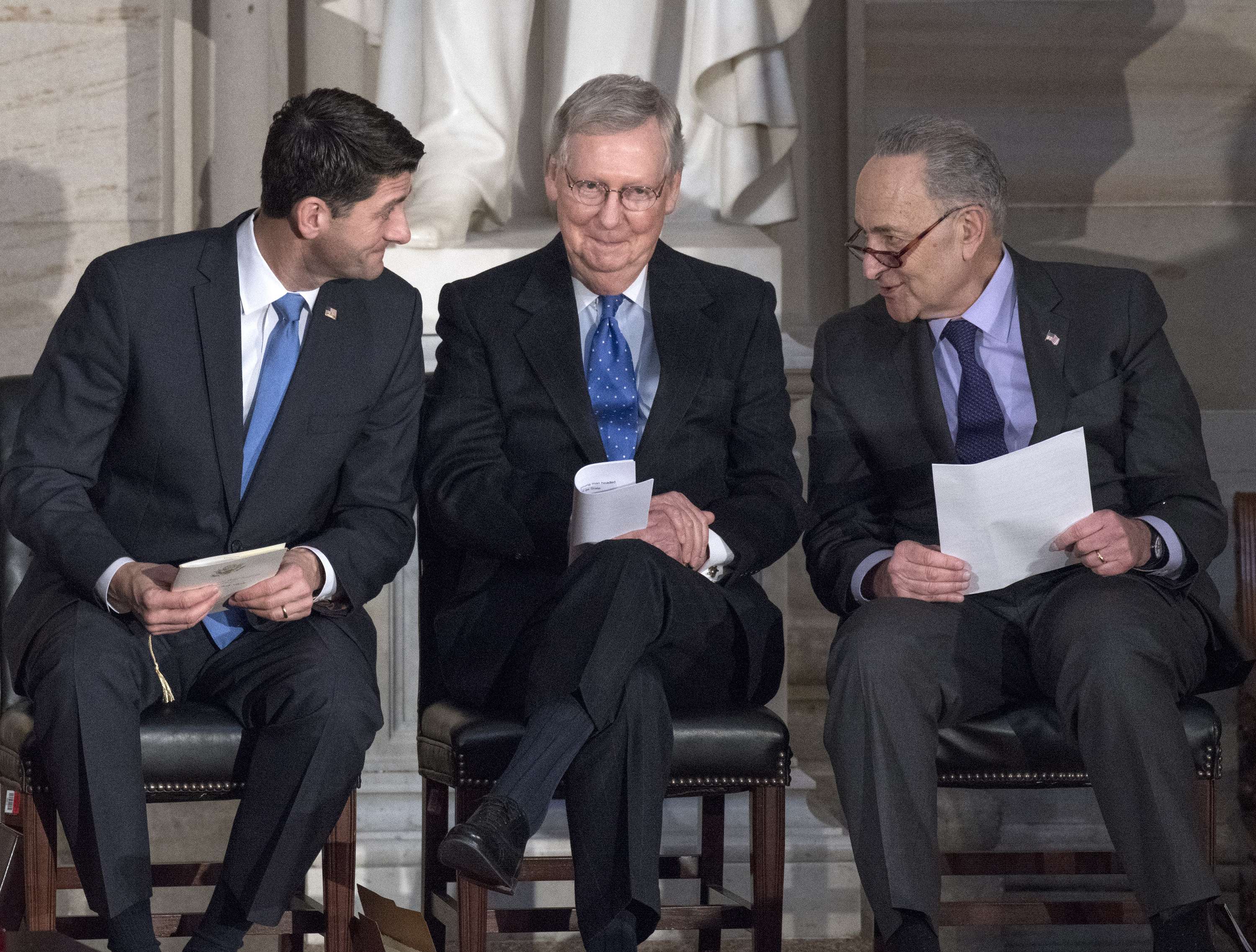 Today from 2-3:30 p.m. ET I will be guest-hosting on SiriusXM Insight channel 121's Tell Me Everything With John Fugelsang. In addition to talking up the latest in the Trump-media wars, I will interview the following guests about the following subjects:
* Slate Capitol Hill reporter Jim Newell, on the very latest with possible government shutdowns, negotiations over the Deferred Action for Childhood Arrivals program (DACA), how Congress dislikes doing its job, and so forth. A recent headline from Newell: "The 'Crap Sandwich' Debate."
* Beloved skeptic Michael Shermer (Reason archive here), about his new book, Heavens on Earth: The Scientific Search for the Afterlife, Immortality, and Utopia.
* Daily Beast Senior Editor and consistent funny-person Erin Gloria Ryan, about the Great Ashleigh Banfield War of 2018, #MeToo agonizing, and maybe a bit of the ol' Stormy Daniels.
Please call in at any time to query the guests or heckle the host, at 877 974-7487.