America Shrugs at Trump Paying Porn Star to Keep Quiet About Old Affair
Good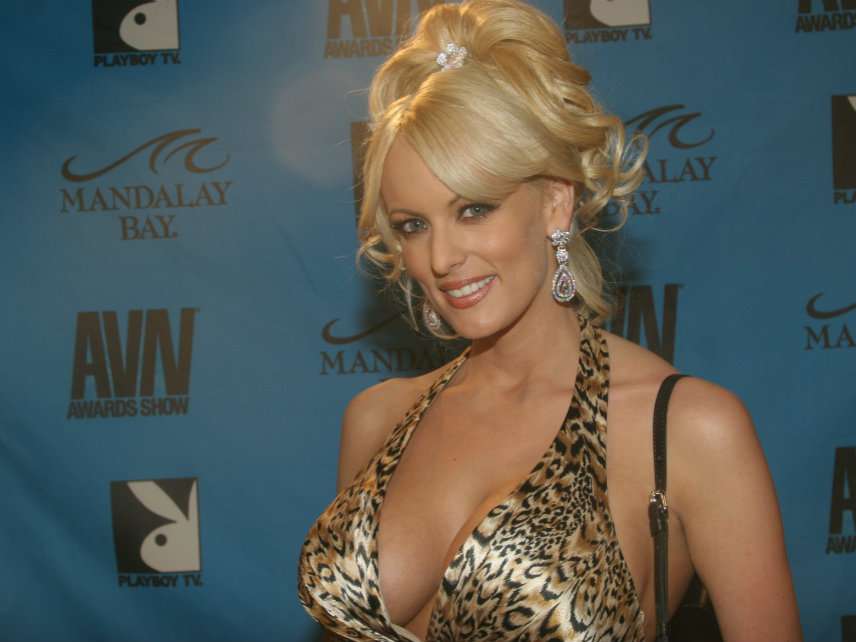 Americans have hardly seemed to care that the president probably had an affair with porn star Stormy Daniels and then paid her to keep quiet about it. Let's hope that keeps.
"You're not crazy," tweeted The Takeaway host Todd Zwillich on Wednesday evening. "The married president of the United States had an affair with a porn star when his son was an infant, paid six figures for her silence, and in the final analysis, no one really cares."
The lackadaisical outrage over these antics—which supposedly occurred in 2006, and were reported by the Wall Street Journal on Friday—has spawned scoffing about how absurd our political frame has become.
"Our government is so dysfunctional that we just learned the president probably paid thousands in hush money to cover up affairs with porn stars and it's, like, the 10th biggest news item," tweeted Vox Senior Reporter Zack Beauchamp, in another example of the genre.
According to the Journal, porn actress Stormy Daniels was paid $130,000 by Trump's lawyer in 2016 to keep quiet about a sexual relationship between Daniels and Trump in 2006—once he was already married to Melania and she had recently given birth to their son Barron. In Touch magazine subsequently reported that Daniels had talked to one of its reporters about the encounter back in 2011, but the story never made it to print.
In a not-long-ago era, this story would have some striking potential and some sticking power. It would be weaponized against the president, and dominate cable news. It would require commentary from key federal foes and allies. People would care. People wouldn't let the opportunity go to waste.
But compared to Trump's many more substantive sleights against American values and all propriety, and up against the many real and imagined ways his administration has perverted the democratic process, a consensual decade-old romp with a porn star hardly registers. Certainly, nobody is surprised. Maybe curious, but hardly scandalized.
Bombshell allegations and and behavior that breaks all bounds of traditional presidential comportment are kind of Trump's thing.
The idea that the Daniels story could fail to faze us can certainly be read as an indictment of Trump and his associates, even if one isn't specifically concerned about the sex or the settlement.
But there's also something reassuring about our collective failure to be so scandalized here. Do we really want folks to be focusing more on this than the more ongoing and direct doings of Trump and his allies? Shouldn't it matter that Daniels (who had plenty of interested press) chose to accept settlement money rather than dish on her tryst with Trump? Isn't it nice not to have to endless news cycles devoted to something with ample prurient interest but little relevance to almost anyone's lives? Perhaps Americans have exactly the right level of not giving a damn about this.