Trump Seeks to Open Up Most U.S. Coastal Waters to Oil Drilling
Activists decry plan as a "shameful giveaway" to Big Oil.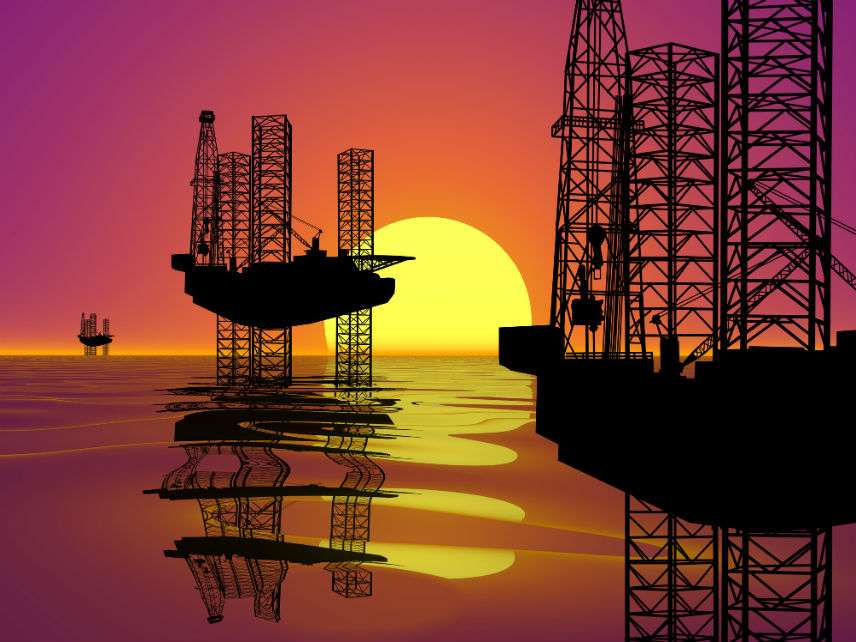 The U.S. Department of the Interior (DOI) announced Thursday it is beginning the process of opening up Atlantic, Gulf of Mexico, Pacific, Alaskan and Arctic coastal waters to oil and gas exploration and production.
Opening up the Outer Continental Shelf (OCS) to more oil and gas production is aimed at the Trump administration's goal of American energy dominance.
The agency proposes to make over 90 percent of the total acreage of the OCS and more than 98 percent of undiscovered, technically recoverable oil and gas resources in federal offshore areas available to consider for future exploration and development, according to its official announcement.
In contrast, the Obama administration had earlier put 94 percent of the OCS off limits.
How much oil and gas might be found offshore? The DOI's Bureau of Ocean Energy Management (BOEM) estimates that perhaps 90 billion barrels of oil and 327 trillion cubic feet of natural gas might be technically recoverable offshore. Specifically, the agency estimates reserves of 48.5, 26.6, 10.2 and 4.6 billion barrels of oil in the Gulf, Alaskan, Pacific, and Atlantic coastal waters, respectively.
A recent analysis finds that deepwater drilling in the Gulf breaks even at around $50 per barrel. The current price of crude in the U.S. is just shy of $62 per barrel. Drilling in other coastal water is likely to be significantly higher. For example, the breakeven point for drilling in the Arctic is estimated at about $100 per barrel. Consequently, when the price of oil averaged just over $40 per barrel in 2015, Shell Oil decided to abandon Arctic leases for which it had paid $2.1 billion.
A group of 64 environmental organizations immediately denounced Trump's "radical five-year offshore plan" as "a shameful give-away that would sacrifice coastal communities, its economies, and our publicly-owned ocean waters."
Rick Scott, the Republican governor of Florida, declared, "Based on media reports, it is likely that the Department of the Interior will consider Florida as a potential state for offshore oil drilling – which is something I oppose in Florida. I have already asked to immediately meet with Secretary Zinke to discuss the concerns I have with this plan and the crucial need to remove Florida from consideration."
The environmental opponents argue that the costs of offshore drilling outweigh the benefits. One obvious concern is the damage that could be caused by oil spills. A 2017 Congressional Research Service report on oil spills reports—with the notable exception of the 2010 Deepwater Horizon blow out – a steady decline in the number and amount of oil spills since the 1970s. Nevertheless, oil companies that might bid for oil and gas leases in the newly opened coastal waters are almost certainly aware that BP ultimately paid nearly $62 billion in fines and cleanup costs for the Deepwater Horizon disaster.
Signatories including Friends of the Earth, Greenpeace, Defenders of Wildlife, the Wilderness Society, and many state league of conservation voter groups argue "the nation can meet its energy needs and grow jobs by investing in clean, renewable domestic sources like wind and solar that never run out," rather than "offshore drilling that puts America and marine life last and the bottom lines of private oil companies first."