Attn, NY Reasonoids: "Is Selfishness a Virtue?" Reason Debate, Jan. 16
Ayn Rand Institute's Yaron Brook and Soho Forum's Gene Epstein will slug it out in livestreamed Oxford-style debate.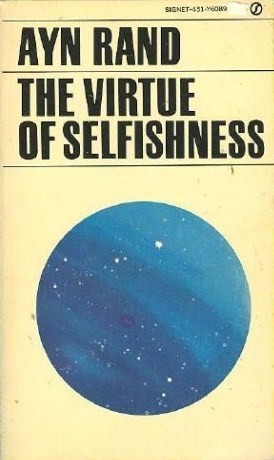 Is selfishness a virtue? Ayn Rand famously thought so and one of her most-influential contemporary champions, Yaron Brook of the Ayn Rand Institute, will debate the former chief economist of the New York Stock Exchange, Gene Epstein, at the next Reason-sponsored Soho Forum debate at the East Village's Subculture Theater.
If that main event isn't enough, best-selling author and Fox News legal expert Judge Andrew Napolitano will moderate the Oxford-style debate. This is the libertarian event of the month and tickets are selling fast at $18 per seat and just $10 for students. Admission includes a great light buffet and a cash bar will be open before, during, and after.
The event will also be livestreamed at Reason.com and at Reason's Facebook page. But if you live in or around the Big Apple, you'll want a front-row seat to what promises to be an intellectual version of the Thrilla in Manila.
Note: You must buy tickets ahead of time. Go here now.
Details:
Is Selfishness a Virtue?
Yaron Brook of the Ayn Rand Institute vs. Gene Epstein of the Soho Forum
Moderated by Judge Andrew Napolitano of Fox News

January 16, 2018

Cash bar opens at 5:45pm
Event starts at 6:30pm
Subculture Theater,45 Bleecker St,NY, 10012
Tickets must be purchased in advance. Purchase them here.
For past Reason/Soho Forum debates, go here for an archive.