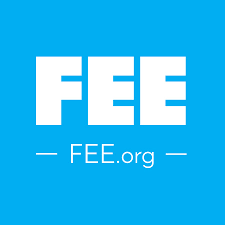 The Foundation for Economic Education (FEE) is looking for someone to run its publications and website. From the job description:
FEE's Publisher is responsible for the strategic and operational success of FEE's content across all print and digital platforms, including FEE.org, social media, third-party websites, ebooks, and print. This role requires an editorial visionary with a digital savvy, business focus. The Publisher supervises the Editorial staff and partners with the Marketing and Development (fundraising) departments to dramatically increase readership of and engagement with FEE.org. Furthermore, this role works with FEE leadership to create a FEE brand that will deliver a content experience attractive to FEE customers, partners, supporters, and advertisers. The role also communicates the business goals of the organization to the editors and writers, helping to plan editorial calendars and develop new content products. The Publisher reports to the COO.
Most of this is known to libertarians, but some background on the group founded by Leonard Read, right after World War II:
Established in 1946, FEE (the Foundation for Economic Education) is a non-profit organization whose purpose is to make the ideas of a free society–including free markets, civil society, and individual rights–familiar and credible to the rising generation (14-26 year-olds). Over the past three years, FEE has installed the latest digital marketing capabilities and assembled an editorial team to become the leading voice for ideas and commentary on the humane values and ethical principles of a free society. FEE.org attracts an average of over 1 million monthly sessions, making it one of the top 5,000 websites in the U.S. and one of the top 21,000 websites in the world. FEE is well-positioned for continued growth with repeatable annual revenues having increased 79% since 2015.
The whole job listing is online here.