Holiday Cheer Means Reasonably Priced, Smuggled Booze
If government officials didn't want us to smuggle goods, they'd lower taxes to make the business less profitable.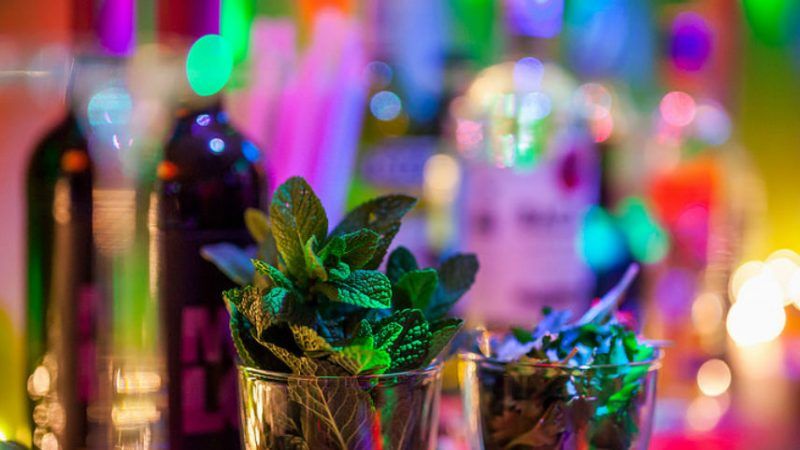 (Yannig Van de Wouwer/flickr)
Keeping the old punch bowl filled can get spendy at this time of year, so you can't blame Juncheng Chen for making an epic party run to try to keep costs down. Unfortunately, officials in his home state of New York don't like it when their captive subjects drive across the border to stock up in jurisdictions where the booze prices are cheaper. They arrested him earlier this month and issued a press release about law enforcement's great blow against frugal scofflawry.
"Juncheng Chen, 45, of 136-18 64th Road, Flushing, Queens, was arrested by investigators with the Tax Department's Criminal Investigations Division after his vehicle was stopped by New York State Police in Rye, NY. The vehicle was packed with 757 liters of liquor, which Chen allegedly purchased at five different liquor outlets in New Hampshire."
"Alcohol-related tax evasion, as this case clearly shows, is on our radar," tutted Acting Commissioner Nonie Manion of the New York State Department of Taxation and Finance. Officials estimated they lost out on about $1,288 in liquor taxes because of Chen's shopping trip—money, that is, that the man had planned on saving himself, his friends, and his customers by making purchases in a jurisdiction where the government was less sticky-fingered.
New York, as it turns out, taxes booze at $6.44 per gallon. Hefty as that sounds, that's only somewhere around the middle of the pack, as U.S. states go. But people are natural comparison shoppers, and bargains abound. "Spirits are taxed the least in Wyoming and New Hampshire, where government-run stores have set prices low enough that they are comparable to having no taxes on spirits," notes the Tax Foundation. With such a price differential at hand, why not make a long-distance party run and split the savings with some lucky customers?
Well, except that state officials get pissy if they catch you.
In fact, smuggling booze from lower-taxed states is quite the cottage industry in New York. "Anytime you order a cocktail or buy a bottle of liquor in New York, there's a one in four chance that the booze has been smuggled in from out of state," Crain's New York Business estimated last year.
The state's claimed loss from smuggling—or, more accurately, the revenue officials anticipated but that never materialized because people went shopping across the state line—is estimated at $1.6 billion.
Oddly enough, state officials do actually seem to have a clue as to why people would drive all the way from Queens to New Hampshire to purchase their seasonal cheer.
"The New York State tax on liquor is relatively high compared to other forms of alcohol and to other states," the New York State Division of the Budget acknowledged in its 2011-2012 Executive Report. "The State continues to suffer tax avoidance and evasion due to the bootlegging of liquor from other states." The report raised hopes about higher fines and enforcement provisions "moderating year-over-year declines in State alcoholic beverage tax receipts."
Yet here we are half a decade later, and enough people see the same potential profit that Jungchen Chen saw in making a party run to New Hampshire or elsewhere (Maryland, Delaware…) that a quarter of the booze in the Empire State is smuggled in.
You'd think that New York officials might learn that lowering taxes so that prices in the state aren't so dramatically higher than elsewhere would be the best way to deter smuggling, but there's really no evidence that officials are capable of learning. After all, New York is the state that prides itself on having the highest cigarette taxes in the country ($4.35 per pack statewide, and $5.85 in New York City), but has never seemed to understand why the inevitable end result, despite rather draconian enforcement efforts, is "an estimated 56.8 percent of cigarettes consumed in the state deriving from smuggled sources in 2015," according to the Tax Foundation.
With only a quarter of the booze in the state smuggled relative to more than half of cigarettes, there's obviously massive room for growth in the illicit trafficking of liquor from lower-taxed states. To keep that underground market booming, New York officials just have to continue being their crazy, obstinate selves.
But New York is far from the worst offender in this category. The biggest thief is Washington, where the government was forced by voters in 2011 to surrender its monopoly on liquor sales. Officials responded by adding taxes to what was already the highest rate in the nation—currently $31.48 per gallon.
Unsurprisingly, lower-taxed neighboring states are doing bang-up cross-border business. At a retailer in Idaho, "Almost every license plate KXLY saw at the liquor store this afternoon was from Washington," according to one news report. That store opened just months after Washington privatized liquor and the state government hiked taxes—apparently in anticipation of a new stream of customers.
Oregon, too, despite its high $22.78 per gallon tax, is benefiting from a surge in booze-shopping by Washingtonians seeking to escape an even worse mugging. "The closest Oregon liquor stores to the WA-OR border experienced an additional 20 percent increase in sales relative to interior stores," an economic analysis found last year.
Huh. It's almost as if burdening popular products with excessively high taxes inevitably causes people to seek to avoid paying them through any and all means, legal or illegal, no matter what enforcement methods are imposed. Who would have guessed? Except for anybody paying attention, that is.
So, this season, don't be afraid to fill the punch bowl, or to stock the liquor cabinet for the year to come. There will always be somebody willing to make a buck, and to save you money, by smuggling the goods from more reasonable jurisdictions. It may even be a good business opportunity for you.