Cops Catfish Obese Gay College Student Then Arrest Him for Multiple Felonies
Police say it was clear the 22-year-old student was falling for the imaginary 15-year-old they created.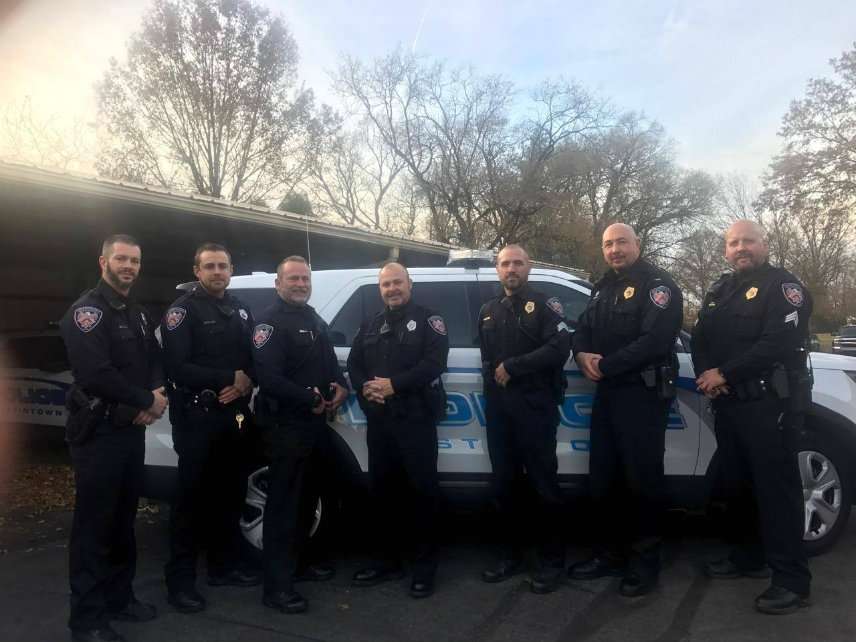 A 22-year-old college student at Ohio's Youngstown State University was arrested after falling for a fictional 15-year-old boy created by local cops.
Austintown police officers used a phony dating-app profile for someone purporting to be an adult to lure in the student earlier this month. After chatting, the catfish "revealed" he was 15 years old. The college student, A.G. (not his full name), indicated he didn't have a problem with his age. The conversation eventually turned sexual and A.G. sent the faux boy some nude photos of himself.
It was clear from the exchanges, police said, that A.G. was developing feelings for the imaginary teen. A.G. described him as "my one and only" and talked about being his husband someday. On December 12, they agreed to meet in person. A.G. showed up at what he thought was the boy's home with homemade chicken alfredo, soda, and lubricant.
Austintown police greeted A.G. instead. They booked him into the Mahoning County Jail, charged with four felonies: importuning, possessing criminal tools, disseminating matter harmful to juveniles, and attempted unlawful conduct with a minor.
Justice served?
Somehow it doesn't feel that way. Yes, Ohio law prohibits both sexual activity and sexually-oriented digital communications with minors (or undercover cops pretending to be minors). And no, I don't condone college students trying to hook up with high-schoolers. But interest from someone a few years over 18 in someone just a few years under 18 doesn't necessarily denote deviant sexuality, especially when that interest is circumstantial (A.G. didn't start out looking for someone underage).
This a young man who is about 5'7″ and weighs 450 pounds, according to the police report. He is gay in a part of Ohio where that's still really difficult sometimes. I can't imagine finding romantic partners has been easy in this man's life. And then he finds what he thinks is someone reciprocating his flirtations and encouraging his advances and inviting him over to spend time together.
Having a hard time in romance doesn't justify sleeping with teenagers, but in this case, there was no actual teenager and no actual sex; and there's no evidence that he would have looked for an underage sexual or romantic partner on his own.
A.G. was preyed on by police who pretended to be interested and said exactly what he wanted to hear, even after realizing the emotional attachment he was developing and the potential psychological effect this was having on him. And now he will likely be branded a sex offender and a pedophile for life.