Don't Register Anything
Putting yourself on a registry of people who engage in activities, or own goods, that are even mildly controversial makes you vulnerable to abusive officials.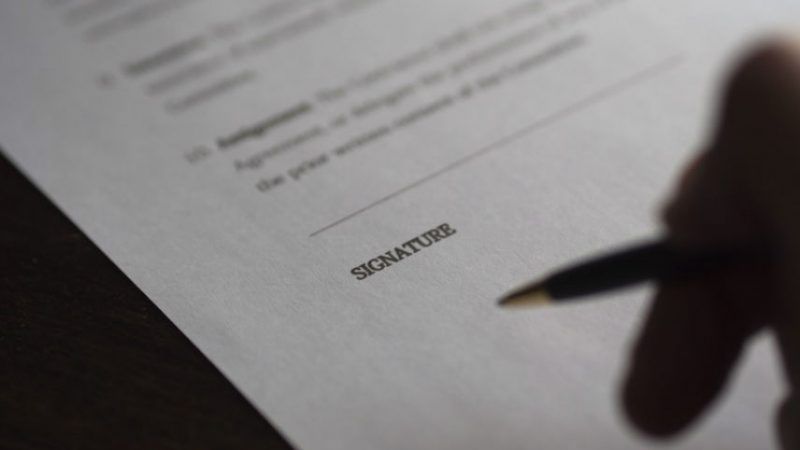 If we needed yet another demonstration that getting yourself on the government's radar is just a bad idea, Hawaii handed it to us in spades last week. That's when we learned that the Honolulu Police Department was putting the screws to people so honest—and trusting—as to comply with state laws requiring registration of certain goods and activities. They shouldn't have been so honest and trusting.
Like too many jurisdictions, Hawaii requires gun owners to register their firearms. Also like an excess of other control-freaky places, the state requires medical marijuana users to register themselves with the state Department of Health. As it turns out, those who dutifully abide by both requirements find themselves in trouble. Hawaii may allow the use of marijuana for medicinal uses, and even require registration of its users, but the state continues to regard the practice as a violation of federal law. As a result, Honolulu residents who legally complied with requirements that they enter themselves in both registries have received threatening letters signed by officials including Honolulu Police Chief Susan Ballard. These letters read, in part:
"Your medical marijuana use disqualifies you from ownership of firearms and ammunition. If you currently own or have any firearms, you have 30 days upon receipt of this letter to voluntarily surrender your firearms, permit and ammunition to the Honolulu Police Department or otherwise transfer ownership."
Federal law restricts the possession of firearms by anybody who is an "unlawful user of or addicted to any controlled substance," and marijuana remains a controlled substance according to the folks in D.C. That's enough of an excuse for Honolulu police officials to try to disarm locals who've done their best to abide by state gun and marijuana laws.
But it's not just a Hawaii problem. As Jacob Sullum previously noted, "Last year the U.S. Court of Appeals for the 9th Circuit, which includes Hawaii, upheld the ATF's policy of banning gun sales to people who are known to have medical marijuana cards, even if they do not currently consume cannabis." So putting your name on a medical marijuana registry anywhere has the potential to make it more difficult to legally buy a firearm.
Actually, entering your information into a medical marijuana registry can put a red flag next to your name in so many ways. Colorado marijuana patients have been surprised during traffic stops to discover that cops knew they were registered users. Cops are supposed to have access to the registry only under limited circumstances, but the data has obviously been shared more widely than many people envisioned. Even so, the state's Board of Health rejected a petition to block sharing of registry information with law enforcement, with the head of the board insisting, "We don't know that we are doing anything wrong."
The same issue developed in Oregon, where a 2012 news report noted that "Law enforcement ran more than 20,000 queries on potential patients and grow sites from March through October of this year." Unlike Colorado, Oregon deliberately gave police open access to the medical marijuana registry, and they apparently browsed it at will—at least until the courts gave them a slap. In 2010, a state judge told cops to stop running concealed carry permit applicants' names through the system, saying "the statute does not authorize the use of database information for purposes of helping to determine whether an individual uses, or may use, marijuana."
Complaints about police in Colorado and Oregon browsing marijuana registries for excuses to hassle people seem to have subsided in recent years, perhaps because both states have legalized recreational use, which does not require people to put their names on lists that officials can easily peruse.
On the other hand, states including Massachusetts, Connecticut, Rhode Island, and Vermont are now under pressure to share data from their medical marijuana registries with the federal government. The feds swear that they won't abuse the information, but once they have it they can use it as they please—targeting people far and wide.
Speaking of far and wide, registries have been a source of hassle for gun owners who abide by the laws of their own states, but whose concealed carry permits are entered into databases and act as red flags to cops elsewhere. Maryland, in particular, is notorious for targeting drivers who are passing through the state, but who are revealed by a scan of their license plates as holding carry permits at home.
"The officers were searching for Mr. Filippidis' Florida-licensed, palm-size Kel-Tec .38 semi-automatic handgun, which he left at home locked in his safe. (Maryland does not recognize handgun permits issued by other states.)," The Washington Times revealed after one widely publicized stop. "When the search turned up nothing, Mr. Filippidis, 51, was allowed to go and was issued only a speeding warning." Other owners have been jailed for transporting their guns in ways that violate Maryland's strict laws. But even an arrest-free encounter with an abusive cop digging for probable cause can be a traumatic event.
Most of us want to minimize traumatic encounters with puffed-up authority figures.
We live in a world governed by officials who love exercising power to punish people they dislike. To put yourself on a registry of people who engage in activities, or own goods, that are even mildly controversial is to make yourself vulnerable to such officials. It identifies you as a target for such people, and outs you in a position to be singled out for special treatment.
That's not to say you shouldn't smoke grass, or should avoid owning a gun, or ought to skip other activities the government likes to scrutinize, regulate, and occasionally penalize. Instead, even when there's legal risk involved, to the extent possible you should consider living your life without making yourself an entry in a database. When officials set out to penalize people who try to abide by the rules, breaking the law may well be the safer choice.