The U.S. Government Wants to Seize 'Pharma Bro' Martin Shkreli's Wu-Tang Clan Album
And it might be coming to a U.S. Marshals auction listing near you.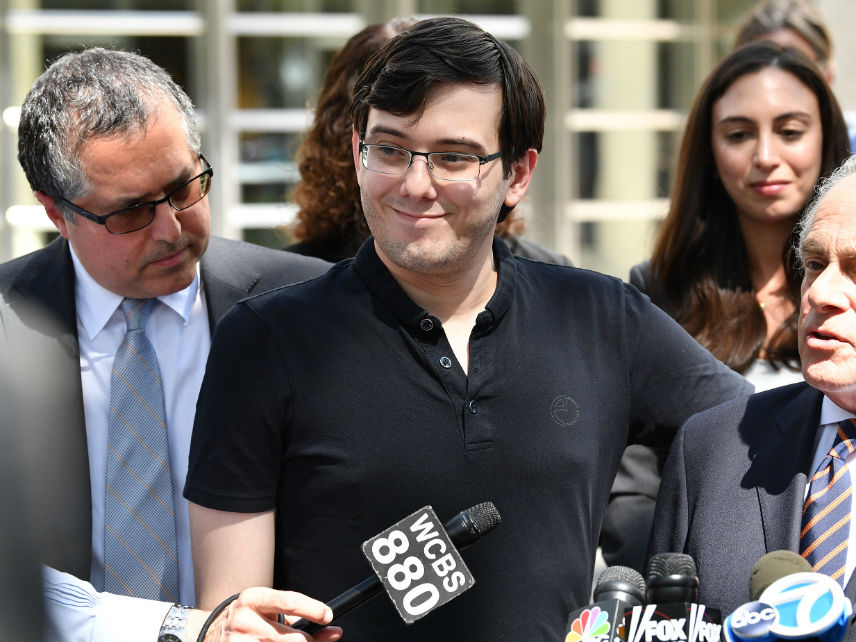 Lawyers for the U.S. government are asking a judge to order the forfeiture of millions of dollars' worth of noted "pharma bro" Martin Shkreli's assets, including an unreleased, one-of-a-kind Wu-Tang Clan album.
Shkreli, who is facing up to 20 years in prison after being convicted of securities fraud in August, gained infamy in 2015 for jacking up the price of a life-saving AIDS drug. In a court filing today, the U.S. government is seeking $7.4 million of Shkreli's assets in total, including a Picasso painting and a World War II Enigma machine.
But perhaps the most intriguing of Shkreli's assets is the never-heard Wu-Tang Clan album, "Once Upon a Time in Shaolin," which he bought from the Staten Island rap group for $2 million. Shkreli released a series of videos of himself smugly listening to the album, but it has yet to be released to the public.
Most property seized by the federal government is auctioned off by the U.S. Marshals Service, so in the near future you might be able place a bid on the Wu on, of all places, a federal law enforcement web site.
The U.S. Marshals Service did not immediately respond to a request for comment on whether it has plans to auction the album, if it is forfeited.
Protect ya neck and your assets, kiddos.