Michigan Candidate: Vote for Me, I Don't Have A Penis
She's not the only one.
Dana Nessel, a former prosecutor and current criminal defense/civil rights lawyer, wants to be the Democrats' nominee for attorney general of Michigan. She released an ad this week touting her lack of a penis as a qualification:
"If the last few weeks have taught us anything, it's that we need more women in positions of power, not less," Nessel explains in the spot. "So when you're choosing Michigan's next attorney general, ask yourself this: Who can you trust most not to show you their penis in a professional setting? Is it the candidate who doesn't have a penis? I'd say so."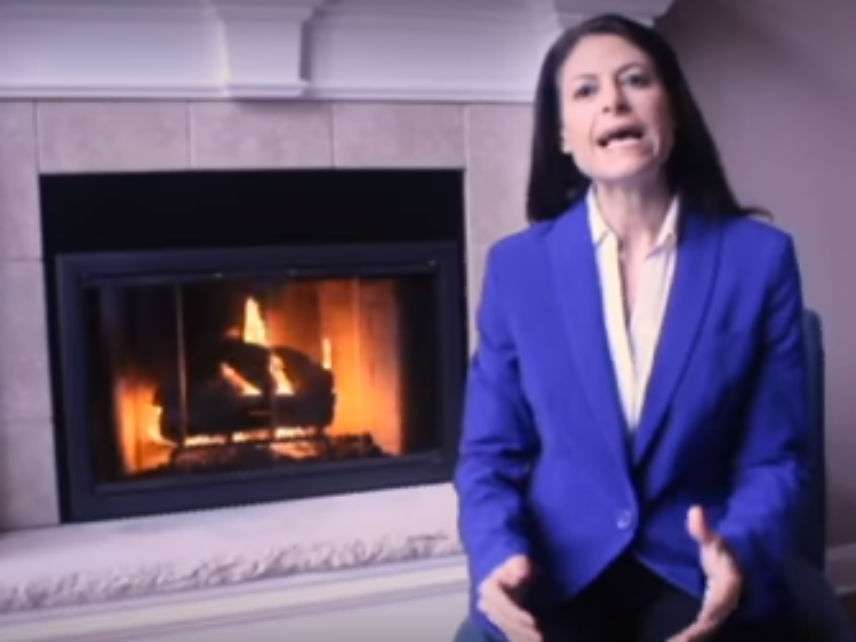 It's a deft ad, capitalizing on one of the largest news stories of the year to highlight a perceived advantage and to earn some free media. But it's also a symptom of a broken two-party system, where the choice so often comes down to selecting the lesser of two evils. Just how low has the bar been set when you can run on a promise not to be a male sexual harasser?
Where do such false choices lead? To enthusiastic defenses of candidates accused of sexual misconduct with minors. Alabama Republican Senate candidate Roy Moore seems to have recovered much of the support he may have lost when he was first accused of molesting a teen. One big reason for that may be how many Democrats have been reticent to force out people accused of sexual misconduct in their own ranks. By covering for their colleagues, they offered Moore voters a fresh model of excusing a politician's abuses.
It's stunning, but not surprising, how quickly the clarity of judgment on such misconduct was lost when the accusations spread to the political world. Partisans' tribal instincts have fueled a kind of whataboutism that hasn't really taken off in Hollywood, making the cost of inaction comfortably low. As my colleague Elizabeth Nolan Brown explained in The New York Times, "corporations are susceptible to the moral suasion of the public" in a way the public sector is not. So the jig is up for sex predators in Hollywood and the media a lot faster than for those attracted to the halls of government.
Sadly, Nessel's lack of a penis doesn't mean she'll be unable to perpetuate a system that protects and promotes predators. The former prosecutor's preliminary platform doesn't even include an obligatory nod to substantive criminal justice reform in its Civil Rights Enforcement section.
In the last few years, Democratic candidates have become skilled in appropriating the language of criminal justice reform without offering much substantive in the way of actual policies. They earn the votes of many people who say they are concerned with the criminal justice system anyway, because "the other side" often doesn't even bother to pretend to care about the issue. (President Trump, the other side's boss, actively promotes police brutality.)
If it comes to it, Republicans can appropriate Nessel's vote-for-someone-without-a-penis pitch too. At least one woman, state Sen. Tonya Schuitmaker, is running on the Republican side.