American Professor Charged With Crime for Giving Speech to Danish Parliament
The speech amounted to an illegal side job, according to Danish officials.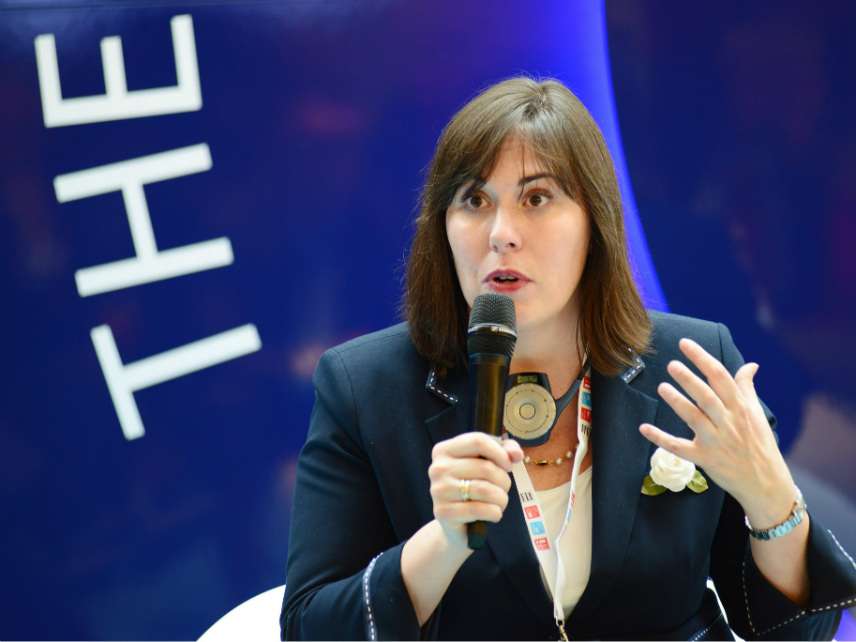 Given the ugly turn U.S. immigration policies have taken recently, it's almost refreshing to be reminded that other governments can be bad on the issue as well. Take Denmark, whose immigration authorities are charging an American professor, Brooke Harrington, with a crime for giving academic lectures.
Inside Higher Education reports that Harrington, a professor of economic sociology at Copenhagen Business School, was charged with taking on illegal side jobs for giving speeches before Danish parliamentarians, tax officials, and law students at the University of Copenhagen.
This, officials say, violates her work permit, which only allows her to work at Copenhagen Business School.
"If I'd known what I was getting into, I really would have had second thoughts about coming here. Anyone in higher education considering moving here should be aware they'll have to confront this," Harrington told Inside Higher Education.
The charges came the same day the Danish Society for Education and Business gave Harrington an award for disseminating her research.
Harrington has had a long academic career studying international finance and tax havens, with teaching stints at Brown and Princeton. Her work has taken her to over 18 different countries, and she's been tenured at Copenhagen Business School since 2010.
If convicted of these charges, all this could be put at risk. Under Danish immigration law, those convicted of working illegally in the country are barred from seeking permanent residency for a period of 15 years. A criminal conviction would also make it difficult for her to continue traveling and working abroad.
"For someone who does international research…this would literally be the end of my career," Harrington told Inside Higher Ed.
Harrington is not the only person caught up in Denmark's crackdown on foreign educators working off-site. Police have contacted three other Copenhagen Business School employees for working outside the university, according to the Danish newspaper Politiken, although it is not clear whether charges were filed in these cases. The newspaper also notes that University of Copenhagen, Technical University of Denmark, and Aalborg University employees have all sanctioned for similar violations.
The charges have sparked controversy within the Danish academic community. The Rector of Copenhagen Business School, Per Holten-Andersen, issued a statement calling it "the worst form of bureaucracy. We stand 100 percent behind our employees who are experiencing problems and offer advice and support."
If convicted, Harrington will be expected to pay a 13,500 kroner ($2,100) fine.
The whole incident is a reminder that even in our connected, globalized world, there are a huge array of barriers to people living and working where they wish.