Man Says He Was Choked Until He Pooped His Pants for Trying to Pay Parking Ticket With Pennies
No one is pettier than government.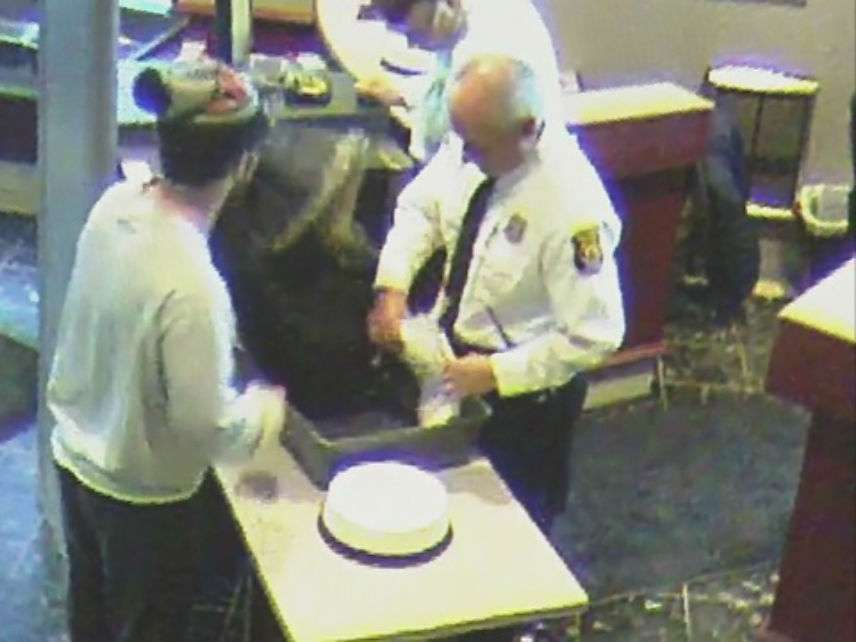 A Michigan man claims that when he tried to pay a parking ticket in Royal Oak with pennies, a court officer responded by choking him. The attack led him to defecate, he says.
The alleged assault was caught on surveillance tape. An attorney for Anthony Sevo says he intends to sue. Sevo was charged with disturbing the peace and assaulting an officer. He plead no contest on the first charge and the latter was dropped.
"I don't think anyone paying in penny rolls, whether it's a preferred thing to do for a court clerk, warrants this type of this assaultive behavior and violation of constitutional rights," the lawyer told Fox's Detroit affiliate.
The ticket was for just $10. Sevo said he was willing to pay with a credit card, but balked at the processing fee of $1.75—17.5 percent of his fine. By comparison, a 2013 settlement between credit card companies and businesses limited the "swipe fee" merchants could charge to 4 percent.
If Royal Oak officials are worried about an influx of coin payers, it can buy an industrial coin counter for about $400. Otherwise, for the occasional coin payment far cheaper options are available.
Coin and currency are legal tender for debts, public charges, and taxes. In Pennsylvania a few years ago, one small town learned that the federal regulation it was invoking to reject coin payments had in fact expired half a century earlier.
As petty as trying to pay a $10 fine in pennies might be (and as far as paying with pennies goes, that's relatively mild—this year a Virginia man tried to pay $3,000 worth of car taxes in pennies), the government's actions are pettier. But why would anyone expect any different? The residents of Royal Oak don't have a choice of government. Sure, they can vote every few years, but the local bureaucracies remain in place irrespective of who wins.
The 44th District Court, where the incident happened, doesn't have to worry about customer service because there's no competitive pressure. Whether or not you're satisfied with them, you're going to have to pay your fines there, and take it.