Sex and Communism
The times and trajectory of Max Eastman, progressive turned "libertarian conservative"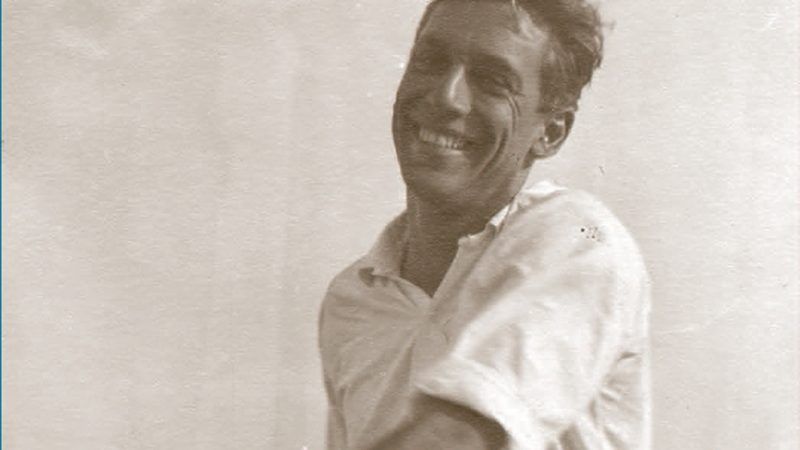 Max Eastman: A Life, by Christoph Irmscher, Yale University Press, 434 pages, $40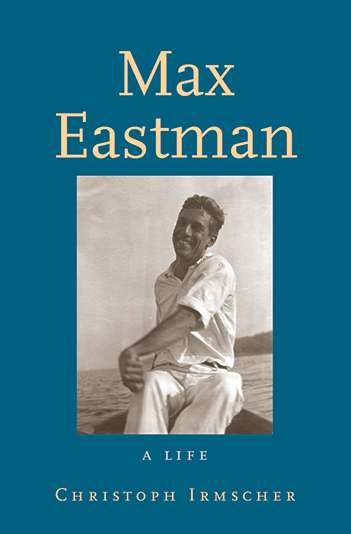 "It doesn't cheapen the aims of this biography or the ambitions of its subject," writes Christoph Irmscher, "to describe what follows as a story largely about sex and communism." What follows is the life of Max Eastman—poet, nudist, women's suffragist, war resister, socialist editor, and finally a self-described "libertarian conservative." William F. Buckley Jr. found his atheism unpalatable. But to a teenage Carly Simon, Eastman—by then in his 80s—was "the most beautiful man she had ever met." She was far from the only woman to feel that way.
Eastman's star burned bright for more than half of the 20th century, as he wrote his way to fame, traveled the world, translated Trotsky's History of the Russian Revolution, and ended up as one of the red faith's foremost apostates.
What kind of background produces a character like Max Eastman? One that begins with parents who were both Christian ministers. Max was born in Canandaigua, New York, in 1883. His mother, Annis, was ordained in 1889, but had for years already been assisting her husband, Rev. Samuel Eastman, with his sermons. Annis was emotionally close to her children, and they were close to one another. In the case of Max and his sister Crystal, two years older than him, they might have been too close. Crystal would be the adolescent Max's ideal woman; her letters home to him from college are full of flirtatious teasing.
"Max's previous biographer has suggested that Max and Crystal had an incestuous relationship," Irmscher notes. He doesn't leap to that conclusion himself, saying the mix of religious passion, motherly doting, and sibling affection that swirled around Eastman defies easy interpretation. In any event, Eastman seems not to have had much specifically sexual confidence or experience until after he graduated from Williams College.
Appropriately enough, his first step toward becoming a public intellectual was made possible by one of his sister's boyfriends, who happened to teach at Columbia University. He got Max a job as a teaching assistant in the philosophy and psychology department, where Max fell into John Dewey's orbit. Crystal also drew her brother into progressive politics; soon he was a leading speaker in the Men's League for Women's Suffrage.
The Columbia connection—Eastman was sometimes erroneously identified in the press as a professor—and his success as a speaker eased his path to becoming a noted writer too, and not just on suffrage. He published as a poet as well. And in 1913, he was offered the editorship of a small socialist magazine, The Masses, which under Max would become, as Irmscher puts it, "the only artsy socialist magazine the United States had ever had." Max's plan was "to make The Masses a popular Socialist magazine—a magazine of pictures and lively writing" rather than a vehicle for dogma.
The magazine made Max an outspoken champion of left-wing causes, including labor and, most fatefully, opposition to World War I. Max's editorial criticisms of the war earned the magazine harassment from Woodrow Wilson's government, which ultimately forced The Masses to close. In its place, Max and Crystal launched a new magazine, the Liberator. As the conflict drew to a close, it endorsed the war aims "outlined by the Russian people and expounded by President Wilson." Max and several former colleagues from The Masses were put on trial for having attempted to "unlawfully and willfully obstruct the recruiting and enlistment service of the United States." Two hung juries saved Max from a prison sentence.
Max's love life at this point was a contrast with the intense familial emotional engagement of his youth. He had married the feminist activist and poet Ida Rauh in 1911 and had a son with her. But he neglected both. At first he didn't even tell his parents or Crystal that he had wed. Ida cared for their child at the home they owned in the small town of Glenora, New York, while Max worked in New York City when he wasn't traveling and lecturing. He took an interest in other women; the couple fought; eventually he left her, claiming he'd never loved her. He became involved with a young silent-movie starlet, Florence Deshon, who was more sexually uninhibited than Max was at that point. This relationship too was doomed, and so was she. Max made the mistake of introducing her to Charlie Chaplin, who became his rival for her affections. Meanwhile, as Florence's career deteriorated, so did her state of mind. In 1922, a little more than five years after she had met Max, she died in what was probably a suicide.
Troubled by her death, Max moved to Italy, where he covered an international peace conference, and then to the Soviet Union, where he would see the fruits of the Bolshevik revolution for himself. His socialist credentials made him welcome in the USSR, but in Italy he acquired a credential of another kind: romance with Eliena Krylenko, a secretary to the Soviet foreign minister and the sister of Moscow's chief revolutionary prosecutor (though Eliena herself was not a Communist Party member). She would become Max's second wife.
Eastman's experiences in the USSR led to a disillusionment. Ordinary Russians he encountered did not necessarily describe themselves, when they were free to speak, as better off than they had been under the tsar. The death of Lenin portended a loss of idealism even before Stalin rose to supremacy. Max courted Leon Trotsky and was successful enough that Trotsky entrusted him with writing his biography and translating his monumental History of the Russian Revolution. But Max could not accept Trotsky's Marxist dogma.
There would come to be a powerful personal dimension to Max's disenchantment with Soviet Communism as well: Eliena's brother not only ran show trials but eventually was the victim of one. She also fell under suspicion, fleeing the country with Max. Exit saved her life: "Under Stalin's rule," writes Irmscher, "Eliena's entire family, including her sisters Olga Drauden, Vera Krylenko, and Sophia Meyer, along with their children, and her other brother, the mining engineer Vladimir Krylenko, vanished."
The American left did not welcome Max's break with Communism, and his radical bona fides were in doubt in other respects too. As a poet, Max tackled provocative subjects—including the biblical story of Sodom, which he reinterpreted to present the righteous man Lot as a misogynistic theocrat—but his style was considered old-fashioned. He found journalistic outlets closed to him, including the Liberator, which had come under Communist control. Yet Max was an expert on Soviet Russia and an established writer and lecturer, albeit one whose market was no longer what it had been. He felt ideologically displaced, and he felt like a failure.
But new opportunities would arise, both in the burgeoning anti-communist movement and through new media—in this case, radio. Max became the host of a show called Word Game on CBS, and his writing became a mainstay of Reader's Digest, whose anti-communist owner paid Max handsomely even while dumbing down his prose.
His ideological odyssey cost him friends, and the new ones he made among allies on the right did not always endure. He appeared on the masthead of National Review from its first issue in 1955 until 1964, when he came to find the magazine's religious framing of the struggle against communism to be too much, and editor William Buckley found Max's atheism too intransigent. Max had shed his faith by the time he left college. He did not fit in with the rather Catholic intellectual atmosphere of National Review. But he did not have an obvious ideological home anywhere else, either. He came to call himself a "libertarian conservative." He was not trying to establish a school of thought—just explain himself concisely.
There is more to Max Eastman's story. He matched wits with Freud—whom he met in Europe and cor-responded with for a time thereafter—and matched muscles with Ernest Hemingway, who took personal offense at a critical review that Eastman had written. (They brawled in the prominent book editor Maxwell Perkins' office.) He took more lovers, with Eliena tolerating Max's philandering out of unshakable devotion to him. He married a third time, to Yvette Szekely, after his second wife's death. And on August 3, 1969, Max died. His only son, Daniel, the child he had with Ida, followed six months later, unreconciled to his father.
All this is well told by Irmscher, a professor of English at Indiana University, who has produced in Max Eastman: A Life a thorough scholarly biography. It will not be to every reader's taste—the focus is on Eastman himself, and for all the sex and communism that enliven the story, Eastman's life was less interesting than his times. He failed to make the mark he aspired to, either as a poet or as a thinker. Yet Max Eastman remains a figure worth knowing, one of the last century's many pilgrims from the left to a kind of libertarianism.
This article originally appeared in print under the headline "Sex and Communism".