A.M. Links: Sheriff Threatens Driver for Anti-Trump Bumper Sticker, Russia May Be Banned from Winter Olympics Over Doping, Republican Senator Opposes GOP Tax Plan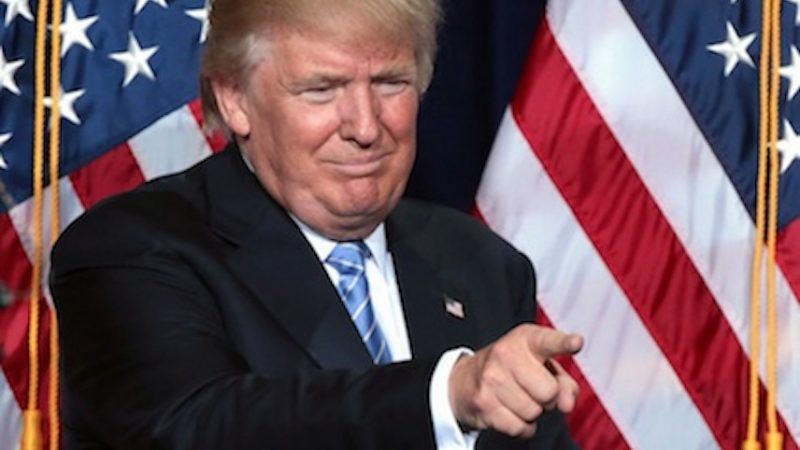 Gage Skidmore / Flickr.com

"Fort Bend County Sheriff Troy Nehls on Wednesday created a social media firestorm with a Facebook post threatening to bring disorderly conduct charges against the driver of a truck displaying a profane anti-Trump message on its rear window."

New poll: President Trump's approval rating is just 37 percent.
Republican Sen. Ron Johnson of Wisconsin says he opposes the GOP tax plan.
More women have come forth with accusations of sexual assault or misconduct against Roy Moore.
Robert Mugabe remains in military custody in the wake of a coup in Zimbabwe.
The entire Russian team may be banned from the 2018 Winter Olympics due to non-compliance with international standards set by the World Anti-Doping Agency.