Republicans' Tax Plan Crashes Jerry Brown's Electric Car Fantasies
The new tax reform bill eliminates a huge tax credit for electric vehicle purchases.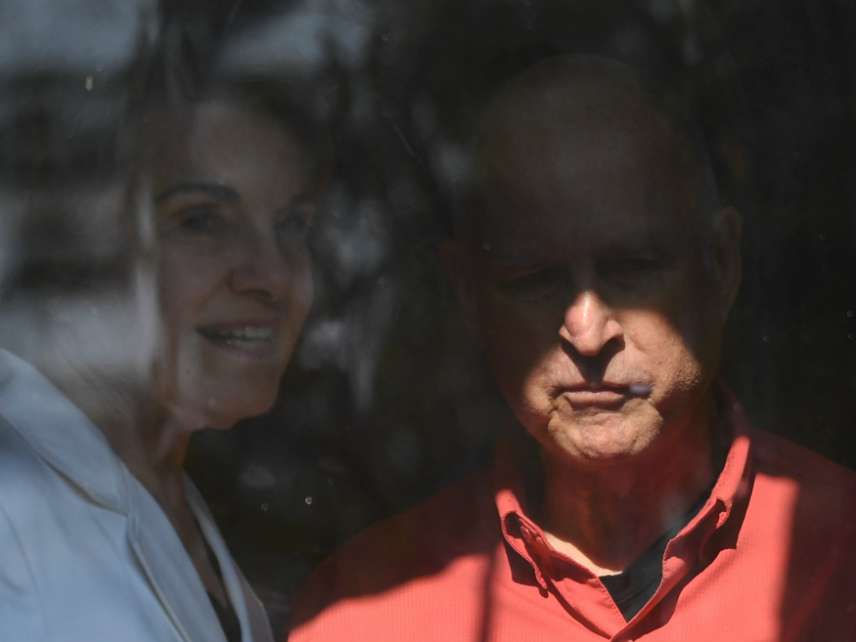 The full text of the House Republicans tax plan is finally here, and the media have been bubbling over with hot takes on who wins and who loses under the proposal. For my money, the biggest loser is California Gov. Jerry Brown. Because the bill eliminates the federal tax credit for electric vehicle purchases, Brown's fantasy of a California free of gas-powered autos has come to a screeching halt.
The tax bill would zero out the Plug-In Electric Drive Vehicle Credit after 2017. First put into effect in 2010, this tax credit gives a $7,500 credit to purchasers of full-electric vehicles such as Teslas and Chevy Volts. Lesser tax credits are also available for hybrids.
That's bad news for Brown, who has leaned heavily on the federal tax credit to achieve his ambitious goal of electrifying the Golden State's roadways.
Back in 2012, Brown set a goal of having 1.5 million zero-emission vehicles (ZEVs) on the road by 2025. Since then, he has reportedly suggested going even farther and banning gas-powered cars outright.
The governor has already spent a bundle of his state's money trying to rev up Californians' demand for electric vehicles. Since Brown's inauguration in 2011, California has handed out $463 million in tax rebates for hybrid and electric vehicle purchases, and it has spent another $80 million on the charging infrastructure needed to support them.
Those are just the carrots. California has also deployed the stick to get people out of their gas guzzlers, hiking the gas tax by a full 12 cents a gallon this month and tightening what were already strict vehicle emissions standards.
Yet despite all these efforts, California's fleet of electric vehicles remains tiny. Only 300,000 plug-in electric vehicles have been sold in the state, and only about 150,000 of those could be considered zero-emission. That's compared to the roughly 35 million registered vehicles in California.
If Republicans succeed in getting rid of the feds' $7,500 tax credit for ZEVs—which far outstrips California's additional $2,500 rebate for the same product—Brown will have to devote far more of the state's resources toward reaching 1.5 million ZEVs by 2025.
California is already spending $140 million a year on tax rebates for hybrid and electric vehicles, enough to provide 56,000 people with full-ZEV tax credits. If the federal tax credit were to go away, Brown would have to spend another $420 million to maintain the same subsidies for those 56,000 prospective buyers.
Electric car manufacturers, who sell about half of their electrical vehicle fleet in California, can see the writing on the wall, with many issuing statements urging Congress to reverse course on eliminating the tax credit.
"Tax credits are an important customer benefit that can help accelerate the acceptance of electric vehicles," General Motors said in a statement. The Electric Drive Transportation Association, a trade group, echoed the sentiment, expressing its deep disappointment at Republicans' proposal to "prematurely end this critical incentive."
Brown himself has expressed outrage at the proposal, saying it "transfers income from individuals and families to large and powerful corporate structures. This is bad economic policy and bad for the American people."
It's an ironic response from the governor, given that Brown's electric car fantasies rely on a federal tax credit that does the same thing, redirecting wealth from individual taxpayers to subsidize electric vehicle sales for large and powerful corporations.
There is no need for the nation's taxpayers to subsidize this mess. Whatever its faults, the Republicans' tax bill is right to bump the breaks on tax credits for electric vehicles.