Can You Go to Jail for Handing Out Pamphlets?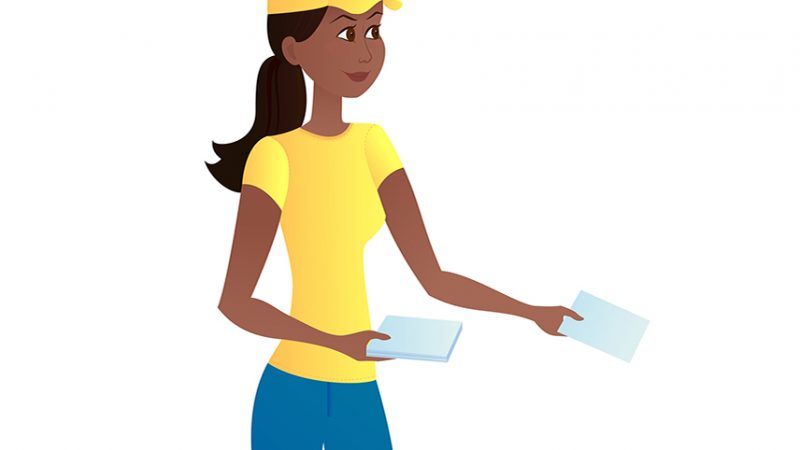 (© Irina Spiridonova/Dreamstime)
A pamphlet from the Fully Informed Jury Association (FIJA) argues that jurors have a right and a responsibility to judge the law as well as the facts, which might lead them to acquit a technically guilty defendant in the interest of justice. Although that position is controversial, especially among judges and prosecutors, the pamphlet is indisputably a form of speech protected by the First Amendment—unless you try to distribute it in front of a courthouse.
Or so say prosecutors in Mecosta County, Michigan. Last summer they persuaded a jury to convict local activist Keith Wood, who was arrested in 2015 for handing out FIJA flyers near the county courthouse, of a misdemeanor. District Judge Kimberly Booher sentenced him to eight weekends in jail, $545 in fines, 120 hours of community service, and six months of probation.
The law under which Wood was convicted applies to "a person who willfully attempts to influence the decision of a juror in any case by argument or persuasion, other than as part of the proceedings in open court in the trial of the case." Wood, who is free while he appeals his conviction, argues that there was no decision to influence. The only case pending at the courthouse on the day he distributed the flyers involved a man accused of illegally filling a wetland on his own property, and it was settled by a guilty plea.
Wood's lawyer, David Kallman, also argues that none of the passers-by who received pamphlets qualified as a juror. "We argued, and the Michigan Supreme Court has agreed in earlier case precedent, that a person is not a juror until sworn in to serve on a jury in a case," he says. Since no jury was ever chosen in the wetland case, Kallman argues, there were no jurors to persuade.
During his trial, Wood testified that he had ordered the FIJA flyers after taking an interest in that case. But Kallman emphasized that Wood never discussed the case with the people who took pamphlets, which contained only general information about juror rights.
"By prosecuting Mr. Wood," Kallman said in a 2015 motion, "the State is engaged in nothing less than tyranny and oppression. Few legal principles are more clear than the one stating that 'handing out leaflets in the advocacy of a politically controversial viewpoint…is the essence of First Amendment expression.'" After refusing to dismiss the charge against Wood, Judge Booher told Kallman he could not mention the First Amendment during the trial.
This article originally appeared in print under the headline "Can You Go to Jail for Handing Out Pamphlets?".