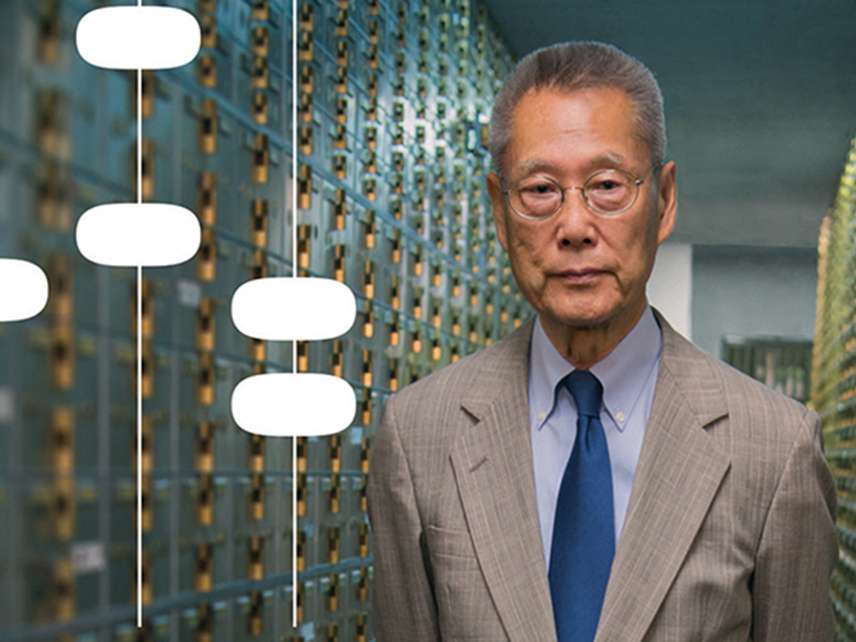 You might have heard that no bank faced criminal charges after the financial crisis of 2008. But that's not quite true. Abacus Federal Savings Bank, a New York Chinatown–based institution founded in 1984 by Thomas Sung, was charged in 2012 with fraud and accused of falsifying mortgage applications by the Manhattan District Attorney's office. The bank and the family that runs it are the focus of a new documentary from Hoop Dreams director Steve James, Abacus: Small Enough to Jail.
The Sung family bankers fit classic archetypes—the steely immigrant patriarch, the small, fierce matriarch, the loyal Americanized daughters who nag their father to eat. In 2009, when one daughter discovered during a closing that an Abacus loan officer had been skimming money from clients, they halted the closing, fired the officer, and reported the issue to their regulator. They initially cooperated with federal inquiries, but slowly realized that at some point their family and the bank itself had become the focus of the investigation—and was potentially being cast as a scapegoat for the whole American banking system.
This article originally appeared in print under the headline "Abacus".