A Week in the Life of Political News Commentary
Conversations with Morgan Spurlock, Al Sharpton, Bill Schulz, and more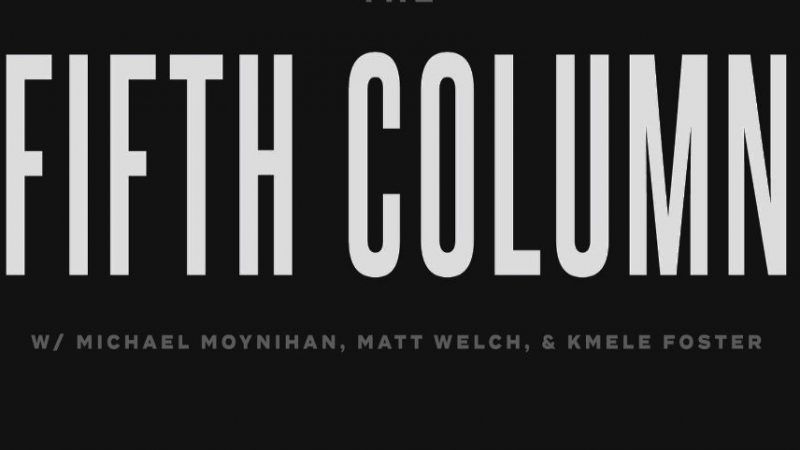 Morgan Spurlock, the documentarian first made famous by his 2004 film Super Size Me, has a new podcast called Week in the Knees, in which he and his guests speed through the previous week's news day by day, while also suggesting bigger stories that deserved to get more play. On Saturday, Oct. 21, Spurlock and his musical sidekick Jon Spurney were kind enough to invite me and The Dead Ladies Project author Jessica Crispin to free-associate about the Weinstein Effect, the mistake of ever believing in politicians, the then-late-breaking announcement that President Donald Trump would be releasing the JFK assassination files, and more. You can listen here:
Later that day we posted Episode 78 of The Fifth Column, the weekly podcast (and Sirius XM POTUS program) featuring Kmele Foster, Michael C. Moynihan and myself. Discussion ranged from the John McCain/George W. Bush speeches against Trumpism, to the ongoing kerfufflage with Gold Star families, and the Louis Farrakhan/Richard Spencer overlap. I am told there is quite a good deal of cussing, much of it coming from me:
Then it was time for breakfast with Al Sharpton….
On MSNBC's PoliticsNation Sunday, I reacted to the Benghazi/Niger comparison ("There`s one key similarity to Benghazi and there`s one key difference"), and also to the Bush/McCain/Barack Obama speeches of the prior week ("The thing that I miss from all three speeches and I would like to see more of going forward, is any sense from those leaders, the people who were in the elites for the last 15, 16 years, of their own failings that contributed to the degradation of our discourse and also of our policies"). You can watch at this link.
Of the broadcast hits during the ensuing work week (including MSNBC, Fox News Radio, SiriusXM, and The Blaze), only Monday's Reason podcast was captured in a public place. But yesterday we dropped another Fifth Column, in which the great journalist Nancy Rommelmann (Reason archive here) and great humorist Bill Schulz (I did his new Compound Media show recently, too), filled in admirably for my two co-hosts, and talked mostly about gruesome stories involving media men acting grotesquely with the ladies: