Getting Veterans Back to Work
Occupational licensing laws are keeping returning servicemen and their families out of their chosen fields.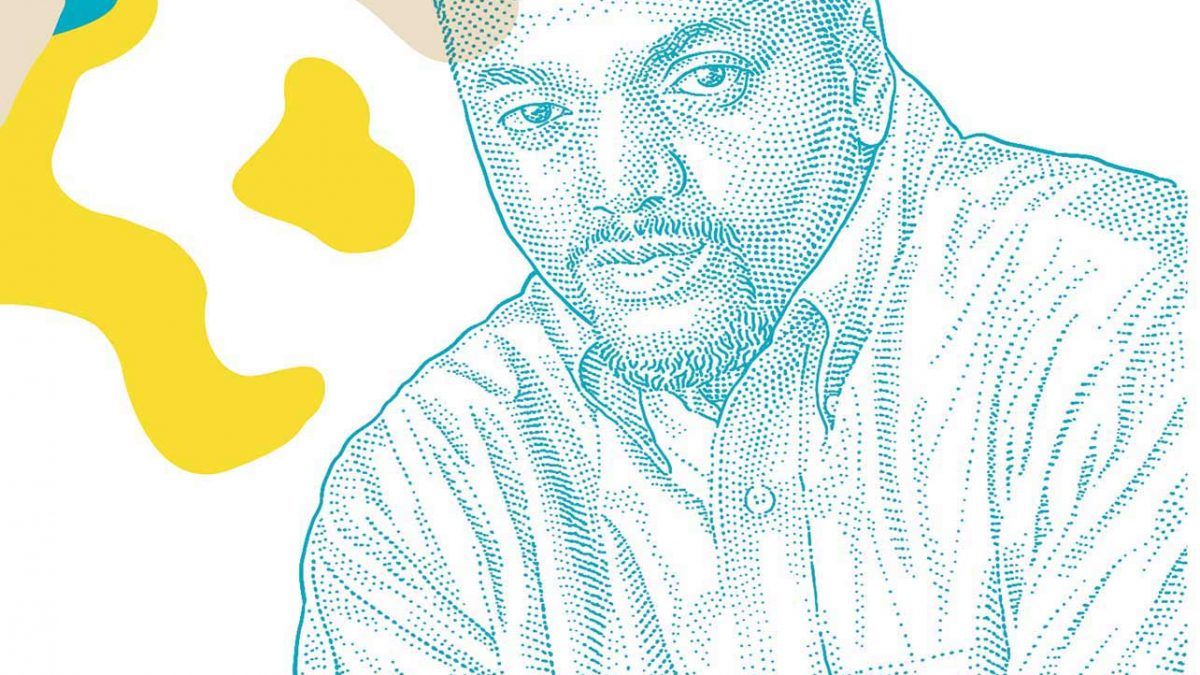 When the United States invaded Iraq in 2003, Eric Smith was a 17-year-old sailor. Over the next five and a half years, he was twice deployed to the Middle East as a Navy medic, serving as a corpsman for a platoon of Marines who found themselves in combat on multiple occasions. When he wasn't deployed with the Marines, Smith led a four-man team responsible for a 20-bed intensive care unit.
Those years of hard-earned leadership and medical training under extreme conditions, Smith believed, would leave him well-prepared for a job in a civilian hospital when it came time to leave the Navy. "I was told I would be wanted in the civilian workforce because I had proven myself a reliable leader," Smith recalled in 2011, after two years of struggling to find a full-time job. "That did not prove to be the case."
About 200,000 people leave the United States military every year. Some separate after completing their terms of service, others are wounded or disabled, and still others are retiring. For the majority, a crucial part of the transition to civilian life is finding a job. Like Smith, many struggle not because they lack the needed skills but because they don't have mandatory certifications or state-issued occupational licenses, some of which require years of redundant training in skills already provided by the military at taxpayers' expense.
The Navy had spent more than $1 million on Smith's training over the course of nearly six years in the service, but as a civilian he was able to land only part-time work. Often he ended up hanging out near a convenience store in Baltimore where day laborers were hired for off-the-books construction. When he eventually got a job in a hospital, he worked as a janitor.
"My military education and training did not translate because I didn't have a piece of paperwork saying so," Smith told the U.S. Senate Veterans Affairs Committee in 2011.
That hearing drew attention to the issue, and it built momentum for the Veterans Opportunity to Work to Hire Heroes Act, or VOW Act, which President Barack Obama signed in November of that year. Among other things, the law authorized the departments of Defense and Labor to work with governors to identify occupational licensing rules that could be streamlined for former members of the military.
Progress has been slow. In April, nearly six years after Congress passed a major piece of legislation that supposedly addressed the licensing problem plaguing veterans, Sen. Elizabeth Warren (D–Mass.) was sitting in another committee hearing addressing the exact same problem. The military trains thousands of soldiers every year to drive trucks in the most difficult conditions imaginable, she pointed out, but state licensing rules mean "we can't take the world's best truck drivers and just automatically move them into truck driving jobs, civilian truck driving jobs."
"We've got a state and national licensing problem here," Warren concluded. She's right. As the 16th anniversary of America's war on terror approaches, the slow pace and uneven results of that conflict abroad are mirrored by a similar slog back home.
Reform efforts backed by Michelle Obama and Jill Biden, the federal departments of Defense and Labor, the National Governors Association, and various veterans groups have pressured state lawmakers to change dozens of licensing laws. For anyone hoping to enact broader reforms of America's often anti-competitive occupational licensing rules, there are lessons to be learned from the push to loosen requirements for current and former members of the military. Those successes provide a blueprint for how the federal government can play a role in occupational licensing reforms at the state level.
But the slow pace of progress raises concerns. If it is this difficult to make small changes to licensing laws for military families and veterans—groups of workers who have earned a privileged place in American society and have a multitude of programs targeting their welfare—what does that say for the prospects of the marginalized groups that are so often victims of licensing laws? If Eric Smith can't find a job after getting $1 million in Navy training because he lacks a scrap of paper, then the burden for other workers is immeasurably heavier.
From Medic to EMT "These men and women have spent thousands of hours in combat zones, saving lives amid explosions and gunfire," Michelle Obama told the 2013 meeting of the National Governors Association. "They've driven armored vehicles thousands of miles on dangerous roads lined with [improvised explosive devices]. Yet back here at home, they can't get hired to drive a semi or serve as an EMT."
When Smith and some of his fellow Iraq War veterans testified before the Senate Veterans Affairs Committee in 2011, there were an estimated 200,000 unemployed veterans in the country. That same year, the Pentagon paid out more than $900 million in unemployment benefits to former members of the military.
Polls show that most employers are eager to hire veterans because they are seen as skilled workers and good leaders, yet a 2012 survey of post-9/11 military men and women found more than 60 percent were having difficulty finding civilian jobs after leaving the service. The problem—then and now—is a disconnect between positions in the military and state-level licensing requirements. There are more than 650 occupations with over 2,000 specialties for enlisted positions alone within the military, according to a report from the National Governors Association. But those skills and titles rarely map perfectly onto the 100–200 professions requiring a license in most states.
"I was told I would be wanted in the civilian workforce because I had proven myself a reliable leader," former Navy medic Eric Smith told the Senate Veterans Affairs Committee. "That did not prove to be the case."
At the end of 2016, there were 20.9 million veterans in the United States. Among those who had served in the armed forces since September 2001, according to the Bureau of Labor Statistics, the unemployment rate was 5 percent, slightly higher than the national rate of 4.8 percent at the end of last year.
Military training is never going to align perfectly with civilian occupational requirements. "Ultimately, if you want to be a paramedic, you're going to have to learn additional training for situations that the military doesn't have to worry about," says John Kamin, assistant director in the American Legion's Veterans Employment and Education Division. But veterans shouldn't have to start all over at the beginning of training periods that are often discouragingly long by design.
After the VOW Act passed, state and federal officials worked together to produce a set of five military occupational specialties—aircraft mechanics, automotive mechanics, health care support staff, logistics and supply staff, and truck drivers—that they want to help transition more easily to civilian work.
A significant part of the problem is how extensive licensing has become in America. Fewer than 10 percent of the country's jobs required a state-issued license in 1970, but about 30 percent do now. The burden isn't spread evenly across the states. Fewer than 15 percent of workers in South Carolina need a license, while more than 30 percent are licensed in places like Iowa and Arizona. It takes three years of education and training to become a licensed security guard in Michigan, but only requires filling out some paperwork and paying a small fee in Ohio.
"The patchwork of state-level licensing and credentialing regulations contributes to confusion among transitioning veterans about where to find jobs that fit their skills and experience," a 2016 report from the centrist think tank Third Way found. Researchers there concluded that the uncertainty created by licensing rules was "overwhelmingly" the biggest obstacle to veterans seeking civilian employment.
A year after the VOW Act passed, Congress approved follow-up legislation requiring federal agencies to recognize military training when certifying veterans for occupational licenses. But since most licensing rules are written by state governments, the real action had to happen 50 more times.
That's why, by mid-2013, Michelle Obama and Jill Biden were at the tip of the spear in a national crusade to raise awareness about the problem. "If a servicemember has spent years treating wounded troops in a military hospital, they shouldn't have to then spend thousands of dollars to get back into the classroom and study things that they've already learned just to get the same kind of job in the civilian world," the then–first lady said. "We want to make it easier for those who served as medics or drivers in the military to get new jobs as paramedics and nurses and physician assistants or truck drivers."
Spousal Support According to the American Legion, more than 35 percent of military spouses work in professions requiring state occupational licenses. While most veterans transition from military to civilian life only once, military spouses have to adapt to a new job market every few years as they move from state to state. Military families are 10 times more likely to relocate across state lines than civilian families in similar professions, according to the Department of Labor.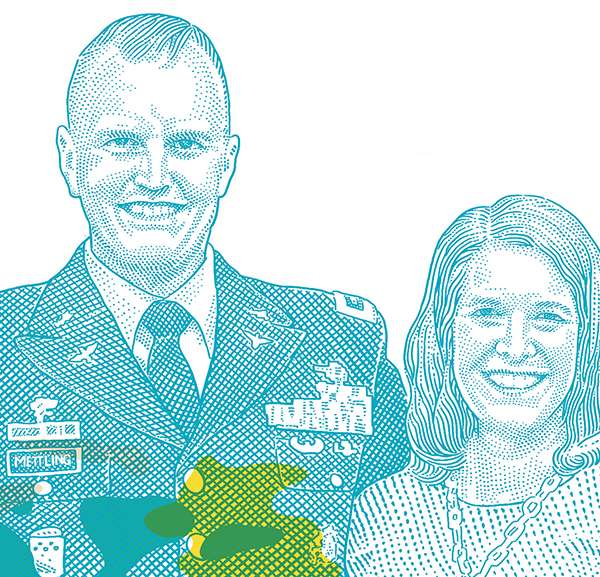 When her husband Daniel, a colonel in the U.S. Army, was transferred from a base in Georgia to one in Virginia in 2013, Karla Mettling knew the drill. It was the family's fifth move since 2003, and each one came with its own set of professional difficulties for Karla, who holds a master's degree in social work from the University of Central Florida.
When her husband was relocated to Georgia three years earlier, she had qualified for a mid-level social work license. Looking to advance her career, Mettling asked state licensing officials what it would take to get the next level license. "You had to work in the state, full-time, for three years," she recalls. That wasn't going to be possible with her husband in the Army.
"Military spouses are only in a state for two to four years, and during that time they have to find a place to live, get their family embedded in that community, get a license, and then try to advance their career," says Marcus Beauregard, the retired Air Force colonel who heads up the Pentagon's State Liaison Office. The office has been working with state lawmakers on a multi-pronged approach to create shortcuts through the normal licensing processes for military families, including the granting of temporary licenses to allow workers to get jobs while their formal applications are being processed. "We're focused specifically on the timeliness of the license process," he says.
Michelle Obama and Jill Biden's push for state-level changes included a call for easing licensing burdens for military spouses like Karla Mettling. Refreshingly, the effort did not rely on threats or coercion from Washington, as is so often the case in federal-state relations. And it worked. It was "extremely helpful" to have Obama and Biden call governors' attention to the issue, Beauregard says. By 2016, 54 laws enacted across all 50 states reduced licensing and credentialing barriers for military members, veterans, and their families.
There is still work to be done. Mettling was one of several military spouses to visit the White House during the first week of August for a "listening session" hosted by Secretary of Labor Alexander Acosta, White House counselor Kellyanne Conway, and Ivanka Trump, the president's eldest daughter. The Trump administration has tried in many ways to distance itself from the previous occupants of the executive branch, but this event was the first clear sign that it wants to carry on, and potentially expand, these licensing reforms.
"I think this could be the next logical step," says Kelly Hruska, director of government affairs for the National Military Family Association, a Virginia-based nonprofit that works with currently serving members of all branches and their spouses. But it's not a simple progression from one thing to the next, she warns, since there are dozens of licensed professions across the 50 states and requirements are rarely standardized. The next wave of reforms will focus on streamlining requirements for teachers, social workers, and health care workers, including those in mental health—a field where more than 10 percent of military spouses work, and one where there is a shortage of licensed professionals in many states.
For Beauregard, the next logical step is increasing the number of interstate compacts for licensed professions. The model is an interstate compact for licensed nurses that many states have joined over the last decade. It includes a provision that allows nurses to practice across state lines as long as they maintain residency in the state where they were originally licensed. (Military families are allowed to maintain permanent legal residency in a state where they don't currently live—for tax purposes, under the auspices of a 2009 law called the Military Spouse Residency Relief Act—so a license granted in Florida, for example, could be honored almost everywhere else around the country.)
"If a servicemember has spent years treating wounded troops in a military hospital," said Michelle Obama, "they shouldn't have to then spend thousands of dollars to get back into the classroom and study things that they already learned just to get the same kind of job in the civilian world."
After settling in Virginia last year, Mettling set about getting relicensed. Thanks to a new compact between some states, she didn't have to start all over at the beginning. But not everything went smoothly. She learned that she would qualify only for a lower-level license in Virginia, one that could be held by anyone with a bachelor's degree in social work. Her master's degree, at least in the eyes of Virginia's licensing regime, didn't mean much of anything. "After so many moves, sometimes you think, well, how much is this really worth to me," she says.
Like many military families, the Mettlings face a difficult choice each time they get the order to move: Does the spouse stay behind in a different state to pursue a profession, or risk taking a step backward in his or her career in order to keep the household under one roof?
A Winning Issue That Can't Win Like the tangle of state licensing laws that advocates are trying to trim, the reform proposals themselves are not organized or directed by a single Pentagon office or congressional committee. Enough policy makers at all levels of government have been made aware of the problems that the issue has metastasized into a broad coalition of the willing.
It's a winning issue politically, since you'd be hard pressed to find a state lawmaker anywhere in the country who doesn't want to look like he or she is helping the troops, veterans, and their spouses. Even the most cynical licensing boards backed by the most entrenched special interests have a hard time arguing for rules that unnecessarily keep vets from getting jobs.
But while any reduction in licensing burdens should be welcomed, limiting reform to one class of workers is not preferable to removing needless barriers entirely. The problems faced by a military family moving across state lines or by a veteran trying to find a job in the private sector are also faced by millions of Americans who don't have the Pentagon and a former first lady fighting on their behalf.
The hurdles to getting the government's permission to work can be severe, and they can be even higher for those from low-income or disadvantaged backgrounds, says Dick Carpenter, director of strategic research for the Institute for Justice. Carpenter is coauthor of Bottleneckers, a book about the ways professions use licensing laws to restrict competition and keep prices artificially high. Because economic mobility—the ability to ascend the economic ladder—is tied to geographic mobility, reduced interstate mobility harms low-income and disadvantaged workers who would otherwise move in pursuit of a better quality of life, he says.
"The focus of the effort on behalf of military-affiliated individuals should not strictly or even primarily be on seeking ways to facilitate greater reciprocity between states," says Carpenter. "It should be on eliminating unnecessary licenses or significantly reducing requirements where some form of government intervention is demonstrably necessary."
The ongoing effort to reform occupational licensing laws for military families and veterans, then, could be seen as a model for more robust reform efforts targeting other populations. It's also an indication of how difficult those changes can be. Even with so many big guns engaged in the fight, there's no clear assessment of how effective the changes have been. Dozens of laws have been passed in state capitols from coast to coast, but they mostly order licensing boards to take actions that they may or may not have bothered to actually do. The Pentagon has commissioned a report from the University of Minnesota to assess whether licensing boards have implemented those changes. That study is due to be released later this year.
It's a piecemeal process, says Hruska, because there are so many licensed professions and because the rules differ from one state to the next. "You take a few steps forward and then you have to go back and start over again in another state," she says. "There's a lot of moving parts. You almost have to go profession by profession."
The same is true of licensing reforms for everyone else. Lawsuits and legislative successes have eroded some of the more egregious violations of economic liberty—several states have scrapped their licensing rules for hair braiders in recent years, for example—but each victory seems small when measured against the thousands of licensing laws that exist in cities and states across the country. Still, it may well be possible to build a broader reform effort on these successes, modest as they are. State lawmakers who first learned about occupational licensing problems because they wanted to support the troops might now be willing to reduce barriers for others too.
When Obama signed the VOW Act in November 2011, Smith was at the White House to tell his story again. He described the life of a man with the necessary skills and the desire to work, kept unemployed for years because he didn't have the proper government permission slips.
"It got to the point where I was out signing up for drug trials, just to make it. That shouldn't happen to veterans."
He paused.
"That shouldn't happen to anybody."
This article originally appeared in print under the headline "Getting Veterans Back to Work".