Racist Graffiti Incidents at Eastern Michigan and the University of Maryland Were Both Hoaxes
Both perpetrators were black males.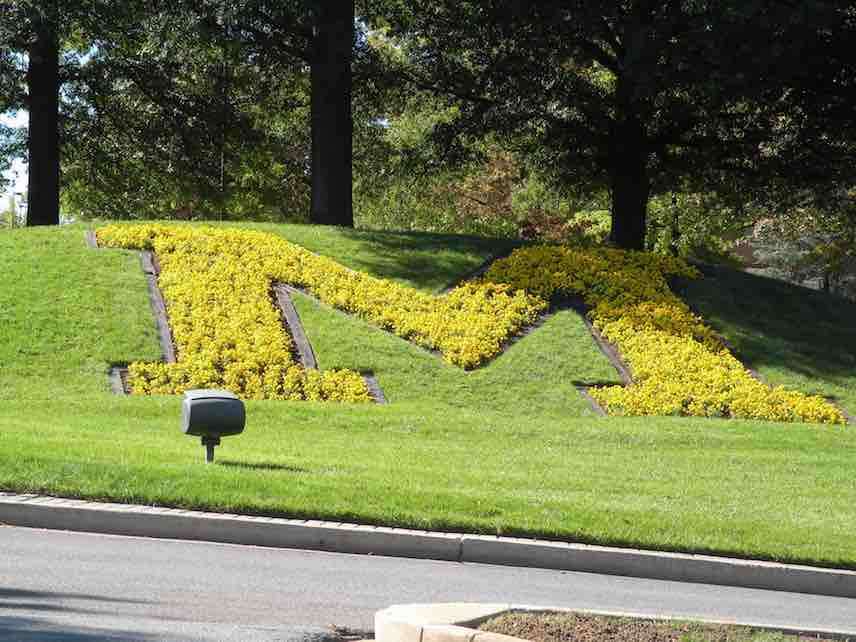 Authorities finally caught the perpetrators of hate crimes at Eastern Michigan University and the University of Maryland. In both cases, the person responsible for racist graffiti was not a white supremacist but a black man.
Last year, someone spray-painted "KKK" and "Leave N***|**s" on the wall of a campus courtyard at Eastern Michigan University. After reviewing "more than 1,200 hours" of security video footage, according to MLive.com, officials finally got their man: Eddie Curlin, a 29-year-old student of color. Police Chief Robert Heighes told reporters there was no racial motive in this case; Curlin's vandalism was "totally self-serving."
Curlin is already serving 1–5 years in prison for concealing stolen property during a separate incident. While we don't yet know his true motives, EMU students can feel reassured that this was not the work of a genuine neo-Nazi.
At the University of Maryland, the story is much the same. Police have accused Ronald Alford, a 52-year-old ex-employee, of spray-painting a swastika on campus property. Alford, like Curlin, is black.
Nearby campuses have also been victimized by racist messages. A hate crime at the American University appears genuine—or, at least, the apparent perpetrator is conceivably someone who could harbor hatred for black people in his heart. Meanwhile, no one has any idea who could possibly be responsible for a string of racial incidents—presumed to be genuine acts of hate—at the University of Michigan.
The Michigan and American incidents may well be exactly what they appear to be. But the EMU and Maryland incidents also seemed like actual hate crimes. Unfortunately, since very few of the perpetrators are ever caught, we have no earthly idea what proportion of them are fakes. (A recent effort by BuzzFeed News to catalogue these kinds of occurrences came up woefully short, and its authors declined to answer basic questions that might have shed additional light on the subject.)