Welcome to 'Extreme Vetting' of Refugees
Social media fact-checks, secondary scrutiny for 11 countries, and the lowest annual cap in modern U.S. history.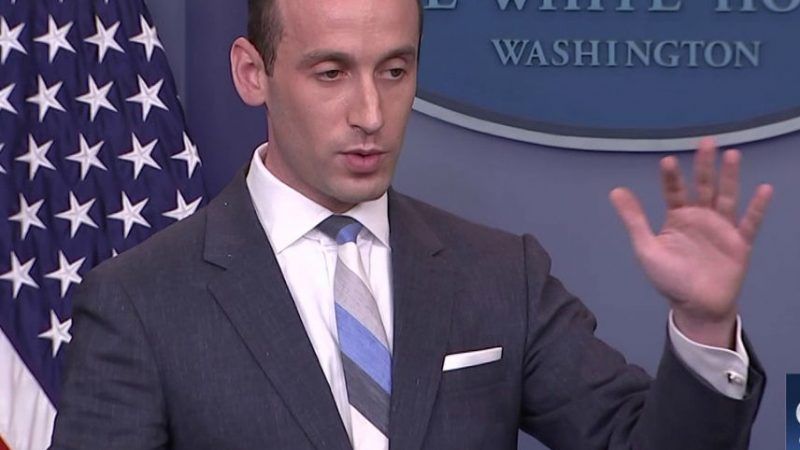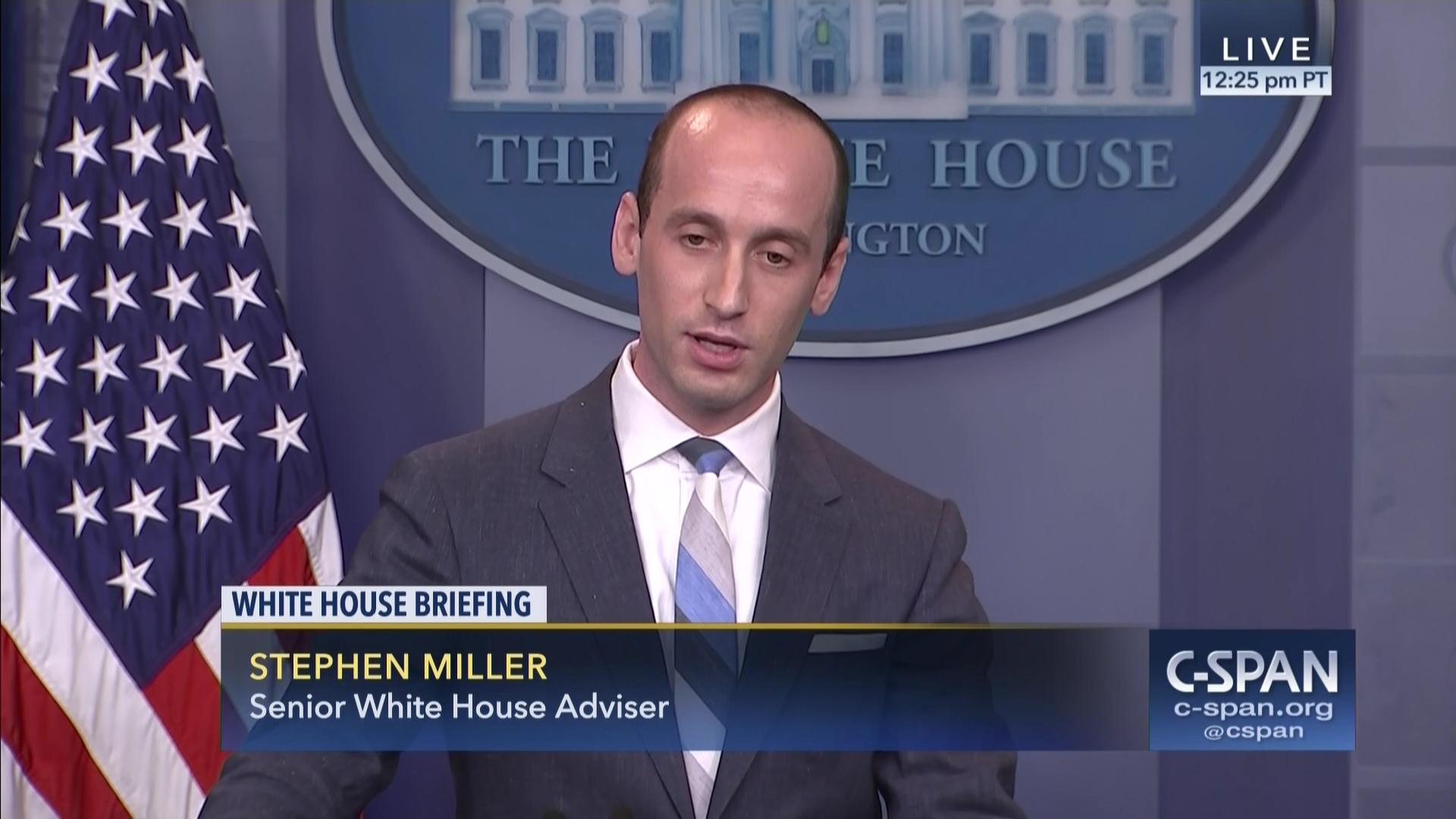 Today marks the end of the Trump administration's 120-day suspension of the U.S. Refugees Admissions Program (USRAP). From now on, the Land of the Free will once again open its doors to those fleeing repression and displacement abroad, but in lower targeted numbers and with higher background-check thresholds than ever before.
The specifics of President Donald Trump's long-promised "extreme vetting" are scheduled to be announced sometime today, but the broad parameters were previewed in this morning's Wall Street Journal:
Under the new rules, the administration will collect more biographical data, such as names of family members and places of employment, officials said. The administration will also do more to mine social media posts to see, for instance, if refugees' public pronouncements are consistent with the stories they offer in their applications, the officials said.

In addition, officials who do the screening at the U.S. Citizenship and Immigration Services agency, which is part of the Department of Homeland Security, will be given new guidance and better training aimed at detecting fraud on the part of applicants, one person said. […]

[O]ne person familiar with the planning said that people from 11 targeted countries will be subject to additional vetting that will slow down the process for them.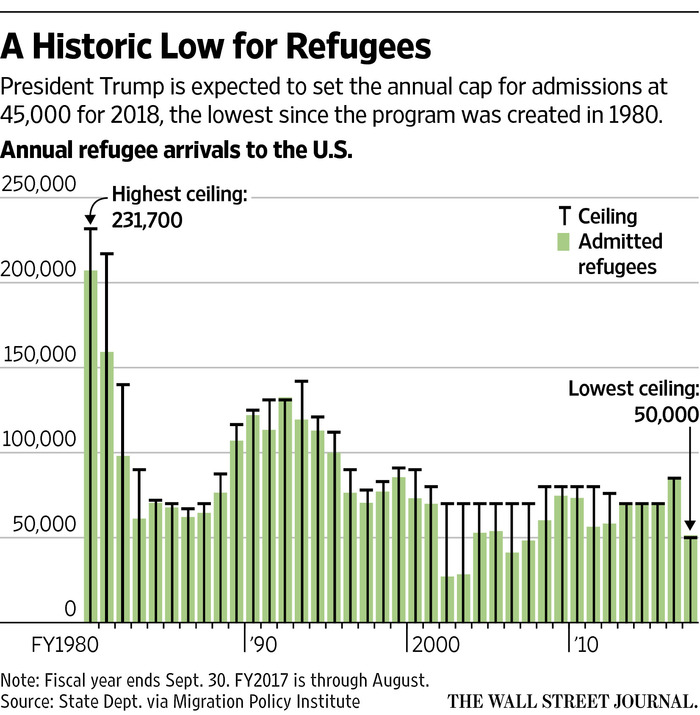 The new vetting rules come a month after the administration set the lowest annual cap for refugee admission since presidents began the practice in 1980: 45,000. That number, criticized bitterly by humanitarian aid groups, comes on the heels of the biggest five-year spike in global refugees since 1979-83. The United Nations High Commissioner for Refugees announced in June that "the total seeking safety across international borders as refugees [in 2016] topped 22.5 million, the highest number seen since UNHCR was founded in 1950 in the aftermath of the Second World War."
In the just-completed fiscal year, the United States took in 53,716 refugees, down from 84,994 in fiscal 2016. That's the eighth-lowest total since the U.S. began keeping track in 1975. Assuming the same global numbers in 2017 as 2016, and glossing over the meddlesome fiscal/calendar year differences, that means America admitted around 1 for every 320 worldwide refugees. In the middle of the last great refugee crisis, in 1980, we took in a high-water mark of 1 for every 41.
The squeeze on refugees is widely seen as a victory for controversial White House senior advisor Stephen Miller. Yet Miller reportedly advocated for an annual cap as low as 15,000. Either way, the Trump administration has radically reoriented America's refugee program as to render it unrecognizable from the vantage point of presidents Ronald Reagan and Jimmy Carter.