"The War On Coal Is Over," Declares EPA Administrator Pruitt
But the war over coal regulation moves on to a new front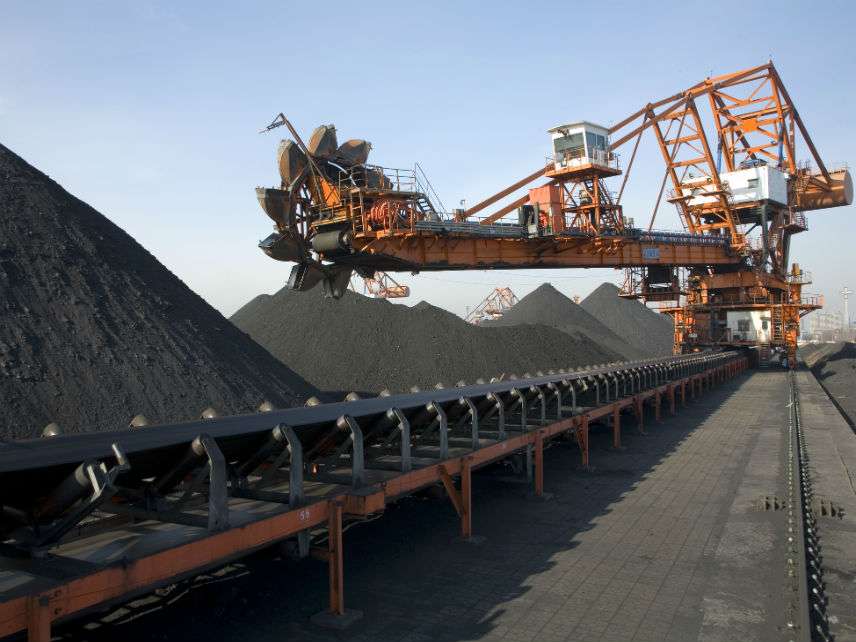 The Trump Environmental Protection Agency (EPA) will file a proposal later this week to repeal the Obama Administration's Clean Power Plan (CPP), EPA administrator Scott Pruitt declared in a speech in the coalfields of Kentucky today.
The draft repeal proposal argues that the Obama administration exceeded its authority under the Clean Air Acts when it imposed rules on power generators that went beyond making improvements in their own plant operations.
Specifically, the CPP would likely require power generators to create or subsidize significant amounts of generation from power sources—solar and wind—outside of their customarily regulated activites.
The CPP aimed to mitigate the problem of man-made global warming by cutting carbon dioxide emissions in 2030 from the electric power sector by 32 percent below their 2005 levels.
"We love our coal miners," President Trump said in March when he signed an executive order on energy independence. He added, "My administration is putting an end to the war on coal."
However onerous the CPP would have been (its provisions had not yet been implemented due to a Supreme Court injunction), the real enemy of coal is cheap fracked natural gas. No matter how much the president loves miners, most of those jobs are gone forever. The number of coal miners fell from 180,000 in 1985 to 53,000 in 2016. Besides the switch to natural gas, this decline in coal mining employment is due mostly to improvements in technology that enable fewer miners to extract more coal.
It is still worth noting that the war on coal abroad in places like Germany is faltering and as a result there has been an upturn this year in U.S. coal exports. As exports rose, the number of coal mining jobs increased by 3,500.
The U.S. power sector is likely to cut its carbon dioxide emissions by about 32 percent even without the CPP, given the price trends for natural gas and renewable energy technologies, as I reported last week. A new analysis from the Rhodium Group consultancy bolsters those earlier conclusions and reports, "Our current projections put power sector CO2 emissions 27% to 35% below 2005 levels."
In any case, the effort to roll back the CPP will be caught up in legal challenges. New York Attorney General Eric T. Schneiderman already released a statement today declaring, "I am proud to lead the coalition of states and localities defending the Clean Power Plan in federal court."
In other words, the war over coal regulation is changing venues.