Nashville's Future MLS Team Has Two Billionaire Owners; Mayor Wants Taxpayers to Help Fund Stadium Anyway
Mayor Megan Barry used to oppose public subsidies for professional sports, but now she's a cheerleader.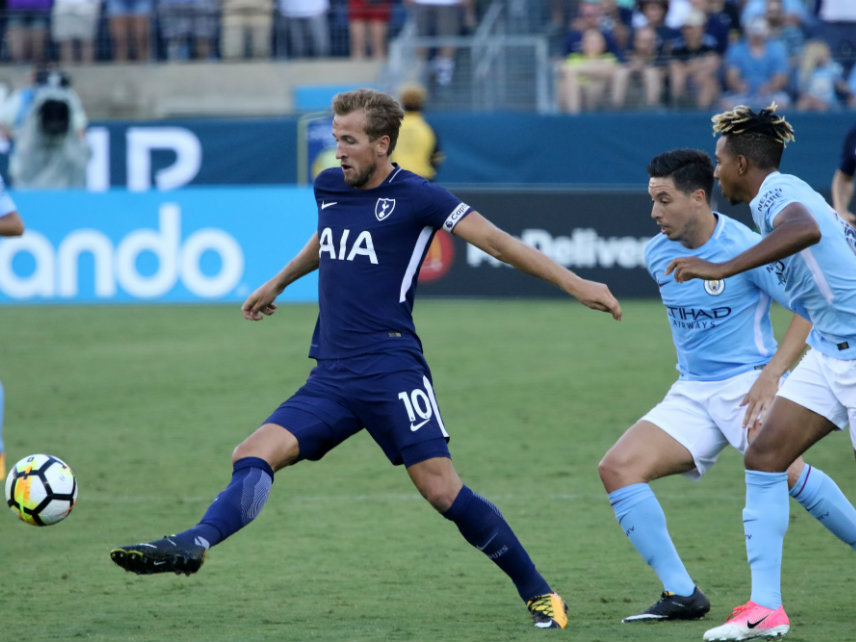 When the Nashville Metro Council extended tax breaks to the Nashville Predators, a financially struggling pro hockey team, a councilwoman named Megan Barry was skeptical that the deal was in the public's best interest.
"Is Nashville a better place with the Predators?" she said on the council floor before voting against the proposal. "Probably. But I'm not voting on that question. I'm voting on whether further public subsidies for this particular for-profit enterprise represents good public policy. And I'm going to vote no."
But that was in 2008. Now that Barry is the mayor of Nashville, she's become the lead cheerleader for subsidizing a new Major League Soccer stadium.
"This is a tremendous benefit to our city and the community of Nashville," Barry told members the city council during a presentation on the proposal last week. "I think we are absolutely ready for this. Nashville is a soccer city."
Barry's proposal for a $225 million soccer-only stadium—which the Metro Council could vote on as soon as October 17, according to the Nashville Business Journal—would require the city to borrow $200 million. The team's owners would front $25 million. The city would be on the hook for $13 million in annual debt payments over the next 30 years; the team's owners would be obliged to pay $9 million annually, with new taxes on tickets and concessions at the stadium projected to make up the other $4 million each year.
If things don't go as planned—if, say, the team (or Major League Soccer as a whole) doesn't stick around for 30 years, or if ticket sales and concessions don't cover the expected debt payments—taxpayers could end up with a much bigger tab for the stadium.
And they might not get a say in the matter. The proposal is moving through city council at breakneck speed, in part to meet deadlines for the league's planned expansion in 2020. Nashville is reportedly one of the league's top choices for expansion.
An update: while my sources are "confident" Nashville will earn spot, MLS not making final decision until December. Nothing official today.

— Jeff Rueter (@jeffrueter) October 2, 2017
Mark Cunningham of the Beacon Center, a free market think tank in Nashville, says the city shouldn't spend public money on a stadium unless voters approve it, like they did in a 1996 referendum that authorized $144 million to build a new stadium for the National Football League's Tennessee Titans.
"The taxpayers should decide. It's their money," says Cunningham. "We don't think public dollars should be spent on a private stadium like this, especially one that has millionaires and billionaires benefiting from it."
Beyond Barry's about-face on sports subsidies, two other elements of the stadium deal are worth exploring.
First, why can't the new soccer team share the Titans' Nissan Stadium? That would seem to make a lot of sense, since taxpayers already put up a bunch of money to build it and it's conveniently located close to downtown. The Titans generally play only eight home games a year. (A maximum of 12 home dates is possible if you count two preseason games and the potential for two home playoff games.) That leaves plenty of dates open for soccer games. Logistically, fitting a soccer field into a football stadium is easy—in fact, Nissan Stadium has regularly hosted the U.S. men's and women's national soccer teams for games, including World Cup qualifying matches. Teams from the English Premier League, widely regarded as the top soccer league in the world, have played there. It's also one of the stadiums proposed as a site for the 2026 World Cup.
If Nissan Stadium is good enough for world-class soccer teams, surely it's good enough for Major League Soccer.
Except it's not, for the simple reason that Major League Soccer has said so. The league says it will not consider any expansion-team bid that do not include a soccer-specific stadium as part of the plan. That doesn't make much sense outside of being a way to leverage support for more public stadiums.
The second thing that deserves more scrutiny is the ownership of the proposed Nashville team, which includes two billionaires. One of them is John Ingram, one of the heirs to an estimated $15 billion fortune, according to Bloomberg. The Ingram family helped bankroll Barry's 2015 mayoral campaign.
The other billionaire in the bid is Zygi Wilf, who Forbes estimates is worth $5.3 billion. This game is old hat for Wilf, who successfully swindled the taxpayers of Minneapolis out of nearly $500 million to build a new glass palace for his football team, the Minnesota Vikings. These are, clearly, not the type of people who should be receiving welfare from the taxpayers of Nashville.
For what it's worth, Barry acknowledges her flip-flop and says she would have supported the earlier stadium deal if she could vote for it today. Still, when it comes time to vote on the new deal, the current members of the Nashville Metro Council should consider reading Barry's own words back to her.