Las Vegas Shooting Update: 58 Dead, More Than 500 Injured
Police say a 64-year-old Nevada man, Stephen Craig Paddock, opened fire on a crowd of more than 20,000 people from hotel balcony. They believe he acted alone.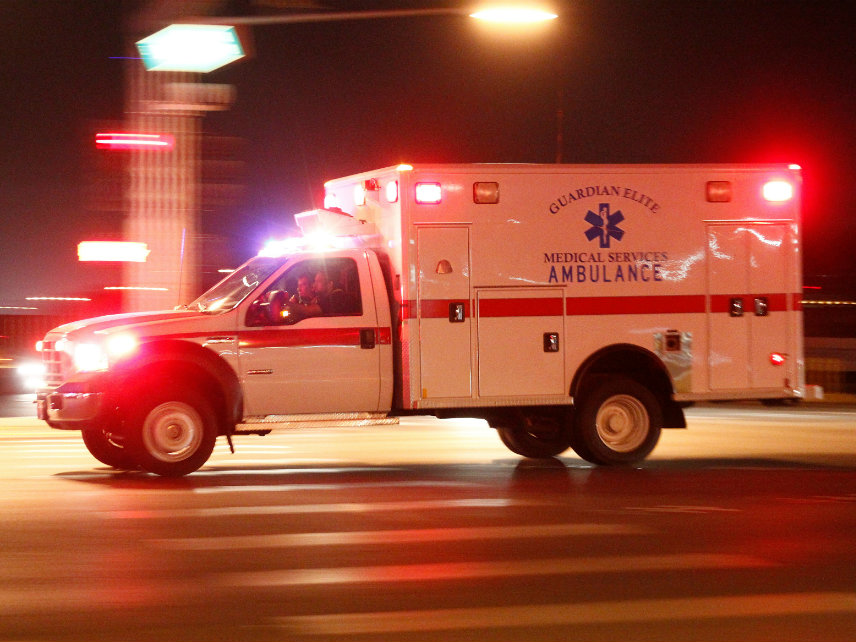 At least 58 people have died and more than 500 were transported to hospitals in the wake of a mass shooting at an outdoor concert in Las Vegas.
According to the Las Vegas Metropolitan Police Department, a 64-year-old Nevada man, Stephen Craig Paddock, opened fire on a crowd of more than 22,000 people from a balcony on the 32nd floor of the Mandalay Bay Hotel late Sunday night.The victims were attending a country music concert across the street from the hotel.
In a statement Monday morning, the LVMPD said a SWAT team responded to the call, breached the hotel room where Paddock was holed up, and found the suspect dead from a self-inflicted gunshot wound. Former Las Vegas police officer Randy Sutton told CBS News that authorities found the shooter in the hotel because "the smoke detector in the room went off from the amount of smoke that came from firing that fully automatic weapon," though neither the story nor the weapons used by the gunman were confirmed as of Monday morning. Concert-goers who witnessed the shooting told CBS News they could see muzzle flashes coming from the Mandalay Bay hotel.
Videos posted online show scenes of confusion followed by panic and chaos as shots rained down on the crowd during Jason Aldeen's performance Sunday night at the Route 91 Harvest Festival. The singer later posted on Instagram that he and his crew were safe.
Police say Paddock acted alone, though a woman who lived at the same Mesquite, Nevada, address was sought by police earlier Monday, according to multiple media reports. Police now say she is not considered an accomplice, was out of the country at the time of the shooting, and the scene of the shooting is considered "static."
Unconfirmed reports said Paddock had between eight and 10 guns stashed in his hotel room. It is still unclear which weapons he owned, whether he owned them legally, or whether they were semi-automatic or fully automatic. As Nick Gillespie noted earlier today, machine guns (which are fully automatic weapons) can be legally owned, but it is extremely difficult for private citizens to possess them legally, so it's likely that if Paddock did use one to commit these murders, it was in violation of existing laws. Nevada has liberal gun-ownership laws, a reality that has already sparked calls for stricter gun control.
No motive on the part of the killer has been discovered so far, but local police have said they didn't have prior contact with the 64-year-old Vegas resident and no sources close to the investigation have suggested ideological, religious, or terroristic motivation. Public records indicate that Paddock had a hunting license, was a pilot, and had a lawsuit against a casino years ago.
The Las Vegas Review-Journal reported Monday that court records show Paddock does not have a criminal record in Las Vegas.
If the 58 dead are all the result of gun fire—as opposed to, say, the result of a stampede as people fled the outdoor concert space—it would be the deadliest mass shooting in American history, surpassing the 49 people killed last year at a nightclub in Orlando.
President Donald Trump is scheduled to give remarks about the shooting at 10:30 a.m.
LVMPD and Clark County Coroner's Office have set up a hotline for family or friends to report a missing loved one connected to this incident. The hotline is only to take reports on missing people. The number is (866) 535-5654.