U. of Colorado Says No Thanks to Betsy DeVos and Her Tougher Sexual Assault Investigation Standards
This whole miscarriage of justice on campus is overblown, one CU professor says.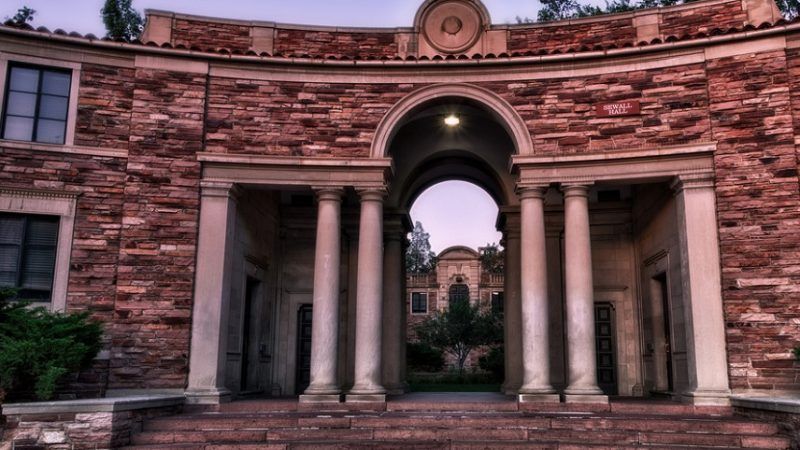 It looks like the University of Colorado has no intention of following U.S. Department of Education Secretary Betsy DeVos' lead on changing the way it investigates allegations of sexual assault.
DeVos rescinded Obama-era Title IX guidelines on September 22, encouraging schools to return to a higher, "clear and convincing," standard for weighing evidence in such cases, rather than a "preponderance of the evidence."
When she announced her plans to review and replace those guidelines two weeks earlier, the university declared it would stick with the recommendations set forth in the so-called "Dear Colleague" letter issued in 2011 by the Office of Civil Rights in the U.S. Department of Education of the Obama administration.
The university doesn't appear convinced by stories of Title IX investigators throwing due process to the wind in campus kangaroo courts.
"One of the priorities has already been a prompt, equitable and fair process for those accused of sexual violence and the victims," said Valerie Simons, the college's Title IX coordinator and executive director of the Boulder campus' Office of Institutional Equity and Compliance. "There will be no immediate changes to either our sexual misconduct policy or our OIEC policy."
While some Title IX administrators, including those at Colorado, saw the relaxed evidentiary standard as a welcome tool to defend the rights of sexual assault victims, representatives for the accused pointed to case after case of universities trampling on students' rights to due process. Accused students were often denied counsel, unable to cross-examine their accusers, and faced Title IX investigators who were not required to remain impartial during investigations.
Joanne Belknap, a University of Colorado-Boulder professor of ethnic studies, told The Daily Camera that the concerns of those critics are overblown. "I'm sure we can all find examples where certain people were treated unfairly," Belknap said. "But this whole idea that somehow all these men on campus are at risk of being charged with something they didn't do is such a gross exaggeration of what the reality is."
In 2016, the university reported data from a survey showing that 28 percent of female students said they were sexually assaulted. The university, however, combined rape and inappropriate touching to reach the 28 percent figure it reported. Roughly 6,000 students, or 41 percent, of the more than 13,000 students who were sent the survey, responded.
"The reality is that most victims don't report at universities because we still stigmatize the victims over it, which is what DeVos is doing as if there are all these women just running around wanting to say they're rape survivors and victims," Belknap told the Daily Camera.
Belknap misses DeVos' point, which is to end the era of weaponized Title IX investigations and return due process to campus disciplinary hearings. DeVos is not trying to tip the balance in favor of the accused, and she is not trying to stigmatize sexual assault victims.
"The 2011 and 2014 guidance documents may have been well-intentioned, but those documents have led to the deprivation of rights for many students—both accused students denied fair process and victims denied an adequate resolution of their complaints," reads a letter signed by Acting Assistant Secretary of Education Candice Jackson and approved by DeVos.
Reprioritizing due process in Title IX investigations does not jeopardize sexual assault victims. Rather, it ensures a more balanced approach to investigating serious offenses like rape without violating anyone's civil liberties.
The University of Colorado's decision to keep using the lower standard of evidence should not stand as an example for other universities to follow.