Fatal Police Shooting of Georgia Tech Student Should Have Been Avoidable
Lack of stun guns meets the typically poor handling of people having mental health crises.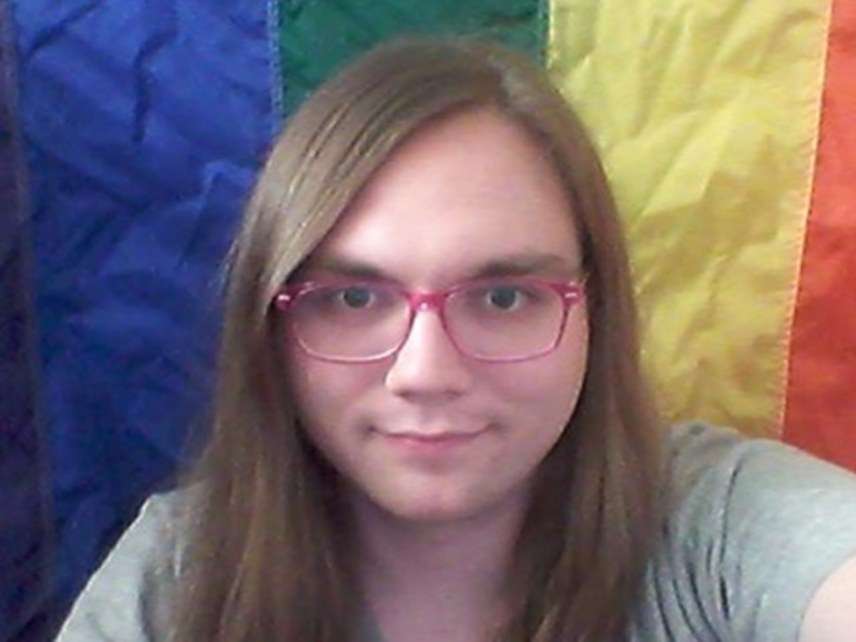 The fatal weekend shooting of a clearly troubled Georgia Tech student by campus police is a tragedy that likely could have been avoided.
On Saturday night, Georgia Tech police responded to a call about a person who allegedly had a knife and a gun on campus. They found Scout Schultz, 21, a computer engineering student who is also the president of the college's Pride Alliance and self-identifies as bisexual, nonbinary, and intersex.
Schultz did not have a gun, but was apparently holding a folded pocket knife. The encounter with police, captured on multiple videos by bystanders, shows Schultz slowly advancing on police despite orders to stop and drop the knife. At one point in the videos, Schultz can be heard yelling "Shoot me!" at the officers.
Eventually, after many warnings, one officer shoots as Schultz continues slowly approaching them, though Schultz is still a good 10 yards away. Schultz was struck in the heart and died early Sunday morning in the hospital.
From watching the videos, it appears as though the police started the confrontation thoughtfully, attempting to defuse the situation without having to resort to shooting Schultz. In one of the videos posted at the Washington Post, we see an officer carefully position the parking gate of the garage next door between the two of them to keep himself safe in the event Schultz decided to charge him.
When a police officer decided to shoot, Schultz's hands were down at the sides and Schultz was not in any sort of threatening posture. A very clear (and very vivid) video of the shooting can be viewed here.
It's an example of how poorly law enforcement agencies in America have been situated to deal with people having mental health problems. Schultz's mother revealed to the Atlanta Journal-Constitution that Schultz struggled with depression and had previously attempted suicide.
So why didn't police use a Taser on Schultz? Georgia Tech campus police don't carry them. And while police have often abused access to stun guns using pain to try to force compliance when it's not needed (to the point that people get killed), the Schultz confrontation is a textbook example of when it's appropriate for police to have and use a Taser. It was not an option.
The Georgia Bureau of Investigation is, at the request of the Georgia Tech Police Department, examining what happened. They will turn over the results of their investigation to the Fulton County District Attorney's office to determine whether the shooting was legal.