The Real Boobs Are People Who Think ESPN Must Fire Jemele Hill
Sorry Donald Trump, Sarah Huckabee Sanders, and Clay Travis: the First Amendment isn't an issue here.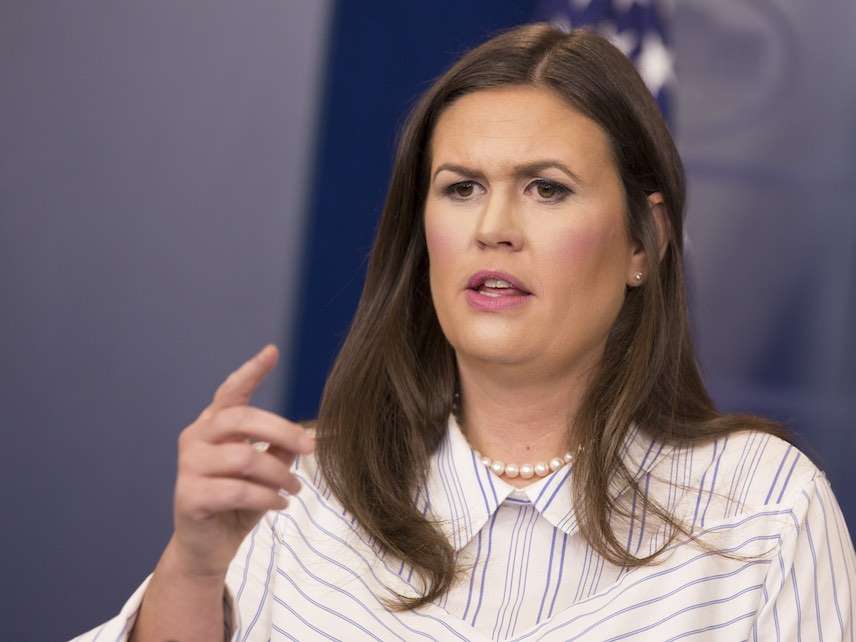 Clay Travis, a sports radio host known for his incendiary right-wing views, believes in only two things, "the First Amendment and boobs." And he said so, loudly and proudly, on Brooke Baldwin's CNN show this afternoon.
His remark came during a heated discussion about the Jemele Hill controversy. Hill, a SportsCenter host and woman of color, called President Trump a white supremacist, drawing the ire of White House Press Secretary Sarah Huckabee Sanders, who branded it a "firing offense." Eventually, Trump himself tweeted that ESPN should "apologize for untruth!"
Sanders doubled down at a Friday press briefing, saying, "ESPN has been hypocritical, they should hold anchors to a fair and consistent standard."
Evidently that was the point Travis was attempting to make during his bizarre rant: since ESPN fired Curt Schilling for making anti-trans bathroom comments, it should be consistent and also discipline Hill.
What this has to do with the female anatomy is anyone's guess, but Travis felt the need to say, "I'm a First Amendment absolutist, I believe in only two things completely, the First Amendment and boobs." This came out of nowhere, unnerving Baldwin and prompting her to end the segment early.
"I believe in the First Amendment and boobs," says @ClayTravis of @FoxSportsRadio, live on @CNN. https://t.co/DC8OwN7Sot #media pic.twitter.com/d2HmPD3rtL

— Steve Herman (@W7VOA) September 15, 2017
The social media mobs are currently pillorying Travis for his crass comment, and deservedly so. But more people should save some outrage for his actual, substantive remarks, which are wrong.
Travis, Sanders, and Trump all seem to be making the same mistake: the First Amendment does not require ESPN to be politically neutral, or polite, or even-handed. It protects Hill's right to call Trump a white supremacist, and also Travis's right to say "boobs" on television.
It does not protect anyone from whatever social consequences they face. ESPN can punish Schilling for engaging in political speech and reward Hill for doing the same thing. If people don't like this policy, they can turn off SportsCenter. The scary thing would be if the government tried to punish any of the people involved in this strange controversy, which is why it's probably not such a good idea for government mouthpieces to imply a desire to do so.
Otherwise, neither the First Amendment nor boobs are relevant here.